How appealing a vehicle is may be a subjective matter, but when it comes to scoring well in the annual study by J.D. Power and Associates, ranking high on the APEAL (Automotive Performance, Execution and Layout) Study™ is something automakers covet – and consumers find attractive.
This year's list of winners covers the spectrum of car companies.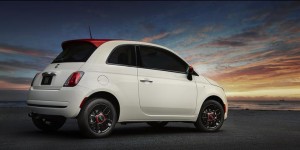 2015 Fiat 500 – City Car – The Fiat 500 lineup for 2015 benefits from the addition of an advanced instrument panel with seven-inch high-definition TFT (thin film transistor) cluster display, Bluetooth streaming audio and a redesigned center console.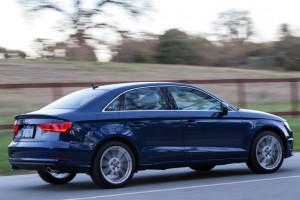 2015 Audi A3 – Small Premium Car – With a starting price of $29,900, the 2015 Audi A3 compact luxury car is a veritable bargain. It's also a Top Safety Pick+ from the Insurance Institute for Highway Safety (IIHS). Choose from Premium, Premium Plus and Prestige models and three different engines.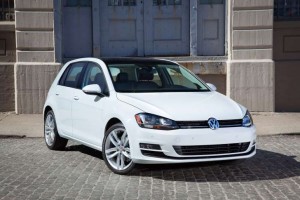 2015 Volkswagen Golf – Compact Car – All-new for 2015, the seventh-generation Volkswagen Golf is available in two- and four-door models and a total of nine trims. Powertrains include the 170-horsepower 1.8-liter turbocharged four-cylinder engine in the Golf 1.8T and the 150-horsepower 2.0-liter in the Golf TDI® Clean Diesel four-door. Prices start at $17,995.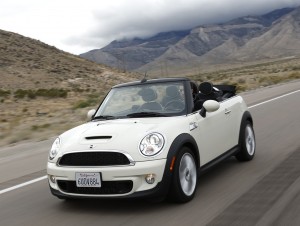 2015 MINI Cooper – Compact Sporty Car – Available in Cooper, Cooper S and John Cooper Works, the 2015 MINI Cooper is a compact sporty car with serious attitude. Performance, premium materials, and world-famous handling are just the basics of what you get with the MINI Cooper. Pricing starts at $20,700.

2015 BMW 4-Series – Compact Premium Car – Elegant, stylish, great ride and handling – these are the highlights of the 2015 BMW 4-Series, available in coupe, gran coupe and convertible with prices starting from $40,300.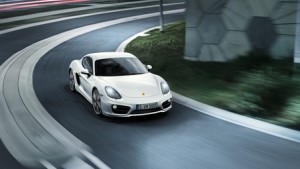 2015 Porsche Cayman – Compact Premium Sporty Car – If you want to get into a Porsche, the 2015 Cayman may be the way to do – especially now that it's won the APEAL award first place. With four models to choose from (Cayman, S, GTS and GT4) and starting prices ranging from $52,600 to $84,600, better bring good financing.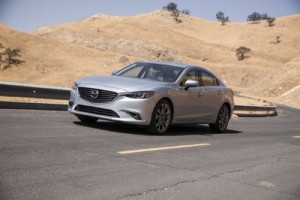 2016 Mazda Mazda6 – Midsize Car – It's won praise from consumers and garnered awards such as the APEAL and the 2016 Mazda Mazda6, which went on sale in February 2015 with a starting price of $21,495, provides consumers with new technologies and premium materials – things that matter in an ownership experience.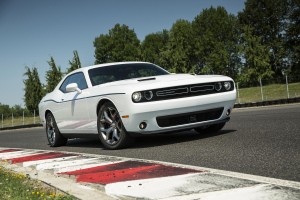 2015 Dodge Challenger – Midsize Sporty Car – Updated for the 2015 model year, the 2015 Dodge Challenger boasts an all-new interior, exterior updates, new standard eight-speed automatic transmission and new safety technologies.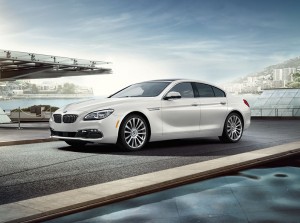 2015 BMW 6-Series – Midsize Premium Car – Available in coupe, gran coupe, convertible and ALPINA models, the 2015 BMW 6-Series promises luxury with an edge – and that's more than just marketing hype. Prices start from $76,600.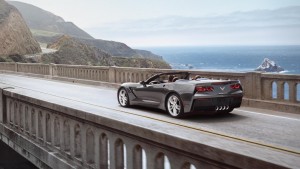 2015 Chevrolet Corvette – Midsize Premium Sporty Car – While aficionados won't be surprised that the iconic American sports car, the 2015 Chevrolet Corvette, took top honors in the midsize premium car category, it's worth pointing out that there's a Corvette for would-be owners with starting prices ranging from $55,000. In our humble opinion, performance never looked so good.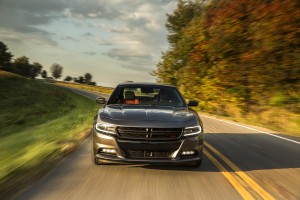 2015 Dodge Charger – Large Car – The 2015 Dodge Charger received significant 2015 model year updates, including an across-the-board eight-speed automatic transmission and several new models, including all-new Charger SRT Hellcat, SRT 392 and R/T Scat Pack models.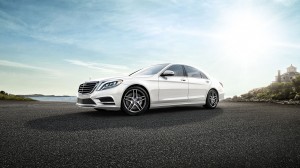 2015 Mercedes-Benz S-Class – Large Premium Car – The flagship sedan of the Mercedes-Benz brand is the S-Class. Available in six models (S550, S550 Plug-In Hybrid, S600, S63 AMG 4MATIC, S65 AMG and Mercedes-Maybach S600, starting prices range from $94,400 (S550) to $222,000 (S65 AMG).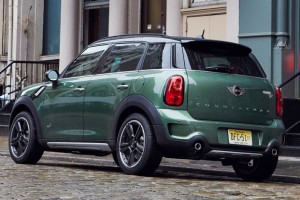 2015 MINI Countryman – Small SUV – With seating for five, four doors, and available ALL4 all-wheel drive, the 2015 MINI Countryman is raring to take you where you want to explore. It also has 42.4 cubic feet of cargo space. Pricing starts at $22,750.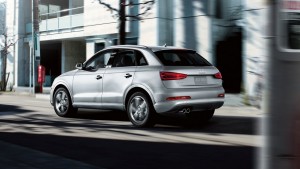 2015 Audi Q3 – Small Premium SUV – In addition to garnering the segment winning status in this year's APEAL study, the 2015 Audi Q3 recently earned top honors in the small premium SUV segment in the J.D. Power Initial Quality Study℠.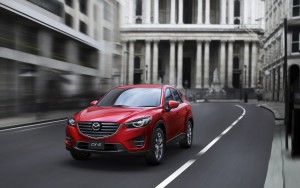 2016 Mazda CX-5 – Compact SUV – Consumers recognize the Mazda CX-5 compact SUV for its style, poise, driving dynamics and technology. On sale since February 2015, the 2016 Mazda CX-5 carries a starting MSRP of $21,795.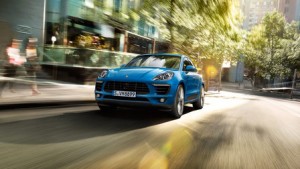 2015 Porsche Macan – Compact Premium SUV – In its first year on the market, the 2015 Porsche Macan has taken top honors in the APEAL study's compact premium SUV segment. Available in Macan S and Macan Turbo, starting prices are $52,600 and $73,900, respectively.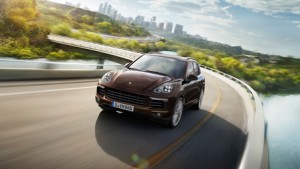 2015 Porsche Cayenne – Midsize Premium SUV – With seven models to choose from (Cayenne, diesel, S, S E-hybrid, GTS, Turbo and Turbo S, the 2015 Porsche Cayenne midsize luxury SUV isn't cheap, but it is outstanding in almost every respect that Porsche owners care about. Starting prices range from $58,300 to $157,300.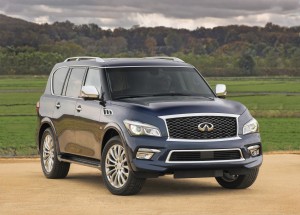 2015 Infiniti QX80 – Large Premium SUV – Owners ranked exterior styling, interior roominess and ride and handling as the main reasons they purchased the 2015 Infiniti QX80. The eight-passenger luxury SUV is powered by a 400-horsepower 5.6-liter V8 engine that can tow up to 8,500 pounds. Besides a standard Infiniti hard drive navigation system, available options include Around View® monitor with moving object detection, Bose® 13-speaker premium audio system, and Bose® cabin Surround® system with digital 5.1 decoding and 15 speakers.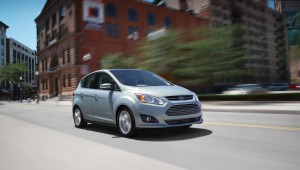 2015 Ford C-Max Hybrid – Compact Multi-Purpose Vehicle – It's got five-passenger seating, boasts an EPA-estimated 42 mpg city/37 miles per gallon highway (base), and is also available in the C-Max Energi with an EPA-estimated city/highway MPGe of 95/81. Prices start at $24,170 to $31,770.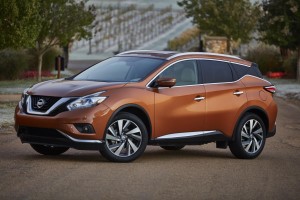 2015 Nissan Murano – Midsize SUV – All-new this year, the 2015 Nissan Murano captures the hearts of midsize SUV buyers with its exterior design, engaging interior, large windows for better visibility and feeling of airiness, and oversized power panoramic moonroof. All Muranos are powered by a 260-horsepower 3.5-liter V6 engine paired with Xtronic transmission with D-step logic. Available in front- and all-wheel drive, the 2015 Nissan Murano carries a starting price of $29,560.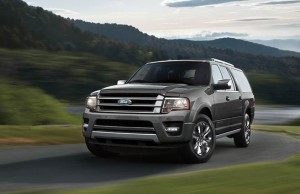 2015 Ford Expedition – Large SUV – Starting prices range from $44,585 to $62,030 for the 2015 Ford Expedition full-size SUV. With seating for up to eight, the Expedition can tow up to 9,200 pounds – perfect for bringing along a boat for family vacations.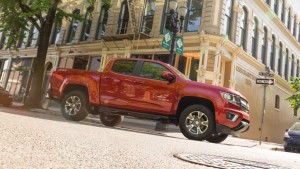 2015 Chevrolet Colorado – Midsize Pickup – Priced from $20,120, the midsize 2015 Chevrolet Colorado couples ingenious technology, safety, versatility and efficiency with a ride that's both refined on-road and able to do double-duty for some off-road exploring.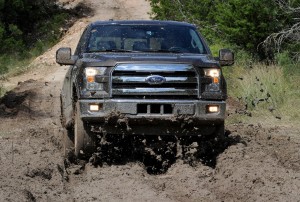 2015 Ford F-150 – Large Light Duty Pickup – In all the respects that matter, consumers have said resoundingly that the all-new 2015 Ford F-150 has a great deal of APEAL. This year marks the second year that the F-150 has received the top award in this category. The 2015 Ford F-150 carries a starting price of $26,030.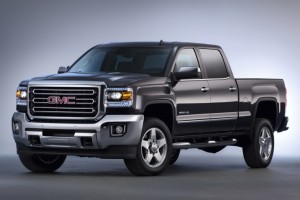 2015 GMC Sierra HD – Large Heavy-Duty Pickup – Whether in Sierra 2500 HD or Sierra 2500 Denali HD, or Sierra 3500 HD, or Sierra 3500 Denali HD, the 2015 GMC Sierra is one tough and ready-to-go heavy-duty pickup truck. Starting prices are $33,195 and $53,000, respectively for the 2500 HDs and $34,295 and $52,985, respectively, for the 3500 HDs.
Search used cars for sale and find the best deals near you at iSeeCars.com.
To get a FREE iSeeCars VIN Report for a car, click here.