Certain vehicles just have a reputation for dependability. Some manufacturers have a knack for producing quality, though they may be lacking in other areas. Sometimes a vehicle just doesn't fit your needs. Sometimes the only thing you really care about is getting something that won't break down. If you're in the market for a sedan, and preferably one that won't break down anytime soon, this next section should interest you. We've researched Consumer Reports, J.D. Power & Associates, and Edmunds to find the most reliable sedans being made today.
1. Toyota Camry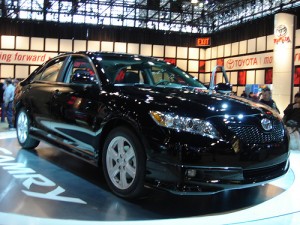 If you look at a list of the most reliable vehicles in any line, you're liable to find a Toyota model at the top. That is obviously no different in the sedan category, as the Camry is paving the way in reliability standards for this durable automaker. Aside from the accelerator sticking problem that the 2007-2010 models experienced, the Camry's record is largely untarnished. Though there are several detractors in the past couple of years who swear the reliability standards of the Camry continue to fall, the overall quality of the manufacturer and the past record of this line keep it on top.
2. Lexus ES 350
Lexus is owned by the same parent company that manufactures Toyota, so it's no surprise that the ES 350 is one of the most reliable luxury sedans available. The warranty that comes with the Lexus is a tidbit better though, offering 4-year/50,000-mile protection bumper-to-bumper, and 6 years/70,000 miles on the powertrain. Roadside assistance is also included for 48 months with no mileage limits. J.D. Power and Associates gave the ES 350 an overall reliability score of 9 out of 10, with overall mechanical quality leading the way. All that reliability, and luxury to go along with it.
3. Ford Fusion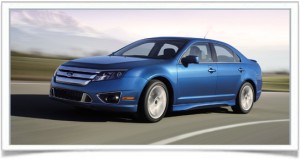 Ford has done miraculous things in the past decade to improve its quality and reliability standards. One has to wonder how many other companies would sell their souls to get their hands on the engineering schemes going on in Ford laboratories. If they're smart, Ford will take any future plans for the Fusion and secure them in a kryptonite safe. Ford was one of the only American manufacturers to have a car ranked with a 9 out of 10 in quality and reliability standards from J.D. Power and Associates. The warranty is just standard, but everything else about the Fusion reads quality American sedan.
As one of only four remaining brands in the General Motors line after their 2009 declaration of bankruptcy, Buick seems to be the leader in terms of GM's production quality and reliability. The LaCrosse is the standard bearer in that respect. It didn't earn the high mark of 9 in reliability that the Fusion received, but we're sure that GM had to be pleased to come in one step under that with an 8 out of 10, and an overall score of 9 out of 10 for the complete package. The LaCrosse also carries a better-than-average warranty at 4-years/50,000-miles bumper-to-bumper, and 10 years/100,000 miles on the powertrain.
If you're a regular reader here at Iseecars.com, you'll recognize our constant reminder of Hyundai's lengthy warranty. It may sound like we're beating a dead horse, but it bears repeating that not only do you have the security of a 5-year/60,000-mile bumper-to-bumper warranty, but you'll also have very little need to utilize it. If there was an automotive award for Most Improved Player, the Sonata would be the front-runner. "Power is up, emissions are down, mileage has improved, and the cabin is a place in which you'll be happier to spend time. What a difference a little midlife-cycle product update can bring." – Motor Trend
Search used cars for sale and find the best deals near you at iSeeCars.com.
To get a FREE iSeeCars VIN Report for a car, click here.