The dreaded word in the automotive world is Lemon. It is the automotive equivalent of the F-word. It's the one thing every consumer hopes to avoid for his/her entire life – the vehicle that just won't stop breaking. Unfortunately, with anything mechanical you're going to have the occasional pain in the backside that never lets up. However, since some auto manufacturers are known more for producing these treacherous demons than others, it's best to limit your chances of getting one by doing a little research. For those hoping to avoid the Lemon jinx, here are what the experts at Consumer Reports, Edmunds, Motor Trend, and J.D. Power & Associates say are the most reliable used cars.
Best Sedan Option: 2009-2011 Honda Accord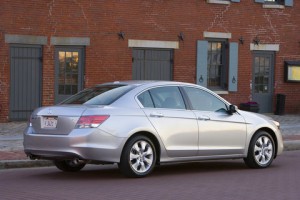 All three of these model-year Accords received a 9 out 10 for reliability from the J.D. Power & Associates reliability tests. It has been listed on Car and Driver's 10-Best list 24 times. It features a massive interior, maintains its resale value and holds an impressive distinction for long-term reliability. There are several Accords on the road today with well over 100,000 and even 200,000 miles on them. While the performance won't blow you out of your seat, you can be certain that this one will start when you want it to.
Best Crossover Option: 2008-2011 Toyota RAV4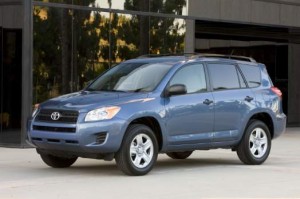 With a score of 8 out of 10 in the J.D. Power reliability studies, you're not going to find a much better crossover out there in this category. Although it was one of the models recalled by Toyota for its infamous gas-pedal-sticking problem, nearly all models produced during that time period have either undergone the recall repair which addresses that issue, or is a model that is unaffected by the issue. Aside from that, there's not much to dislike about the RAV4. It offers a roomy interior, stylish exterior and color choices, and some of the best safety scores of any crossover available.
Best Economy Option: 2009-2011 Hyundai Elantra
Scoring a near-perfect 9 out of 10 in the J.D. Power reliability studies is the very reasonably affordable Hyundai Elantra. You will want to steer clear of the '08 models and stick with the ones '09 and above, due to an issue the 2008 vehicles had with faulty fuel pump motors on the 2.0L engine models. "In the field of compact hatchbacks, the Hyundai Elantra, with its base price and 125 cubic feet of interior volume, symbolizes the economy-plus ticket." (Motor Trend)
Best Luxury Option: 2009-2011 Lexus ES
Once you take the Lexus ES Series for a test drive, you may not care about its reliability scores. However, just for fun we'll tell you anyway. The ES scored 9 out of 10 in the J.D. Power reliability studies, and if you happen to find one of the above model years available with low or average miles, you'll enjoy the remainder of the 4-year/50,000-mile factory warranty as well as the 6-year/70,000-mile powertrain warranty. "The bigger, more comfortable ES 350 is focused on coddling, which it does extremely well. If that's what you're looking for in a premium car, ES deserves a high spot on your shopping list." (Consumer Guide)
Best Hybrid Option: 2008-2011 Toyota Prius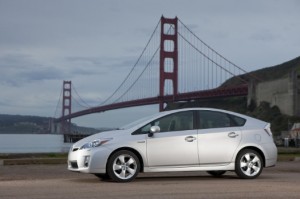 Until somebody knocks the king from his throne, which may not be too far in the distant future, the Prius remains the best option if you're looking for a reliable used hybrid. It is the only vehicle on this list to score a perfect 10 out of 10 in the J.D. Power reliability studies, and it still holds one of the best fuel efficiencies available for any hybrid vehicle. "With Toyota's strong reputation for quality, the Prius is starting to erase many early concerns about the lifespan of hybrid components." (Consumer Guide)
Search used cars for sale and find the best deals near you at iSeeCars.com.
To get a FREE iSeeCars VIN Report for a car, click here.