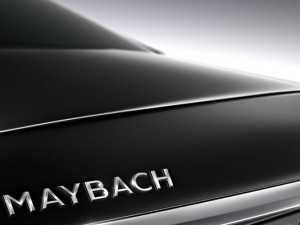 There's a lot going on at Mercedes-Benz – as showgoers to the Los Angeles International Auto Show will soon see. The German automaker just announced it is resurrecting the prestigious Maybach with the super-premium, extended-length sedan it will call the Mercedes-Maybach.
Other name changes will take some getting used to. The biggest changes involve the brand's SUVs and alternative powertrains. Consider the following:
All big family SUVs and crossovers will now start with a G.

GL becomes the GLS
ML becomes the GLE
GLK becomes the GLC
Confused yet? Wait, there's more. The same name change carries through to four-door coupes with the SLK coupe to don the SLC moniker.
No More BlueTec
Other name changes are meant to clearly differentiate various alternative powertrains. Gone will be the BlueTed designation for diesels, replaced by a simple lowercase "d" after the model name.
Hydrogens will have an "h" and fuel cells will carry an "f" and electrics, following this logic, will have an "e."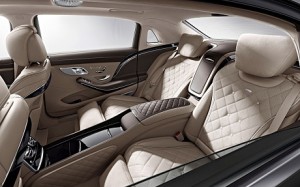 Changes to Gradually Phase In
Not to worry. Consumers will have some time to settle into the new names. Mercedes-Benz says the name changes will be gradually phased in.
Now, as to the Mercedes-Maybach, it's going to be clearly recognizable as a member of the S-family, but longer than the existing long wheelbase S-Class and slightly taller for improved rear headroom.
Color us excited. Now, what's the price?
Search used cars for sale and find the best deals near you at iSeeCars.com.
To get a FREE iSeeCars VIN Report for a car, click here.