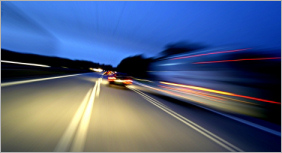 Let's face it. Some of us need speed. Not the drug kind, though. It's just that we love to go fast whenever and wherever it's safe to do so. Of course, speed limits kind of put a crimp on this inkling, unless you're lucky enough to live in one of the four (so far) states where you can legally drive 80 mph.
As of this posting, only Texas, Utah, Wyoming and Idaho permit drivers to go up to 80 mph. In fact, Texas, with its 85 mph speed limit along a 91-mile stretch of toll road between San Antonio and Austin, has the nation's highest current speed limit.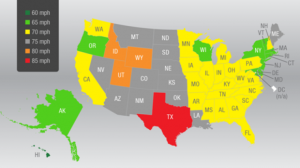 Lest you be keen on moving to any of these states, know that the speed limits don't apply to every road or highway. They are also likely to be more rigidly enforced, especially for scofflaws attempting to exceed the top-posted limit.
Here's a brief state-by-state look at the 80 mph (or higher) speed limits.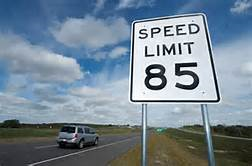 Texas
Back in late 2012, Texas became the first state with a high-speed 85-mph section of toll road. This is on Texas State Highway 130 that stretches some 91 miles from San Antonio to Austin. To-date, the Lone Star State holds claim to being the fastest state in the nation, but for how long?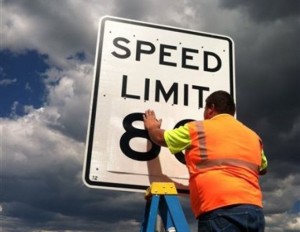 Idaho
In July 2014, Idaho raised its speed limits to 80 mph on certain stretches of interstate highways. While the transportation department had to temporarily halt the speed limit hikes so that safety studies could be completed, by the end of July crews began replacing old speed limit signs with the new, higher-limit ones.
While you may be inclined to cruise along at 80 mph on stretches of Interstate 84 in Idaho where the speed limit has been increased, beware of state troopers out to nab drivers tending to carry on higher speeds in areas where it's not permitted. Speeding tickets have actually increased since Idaho raised the top speed limit on certain highways.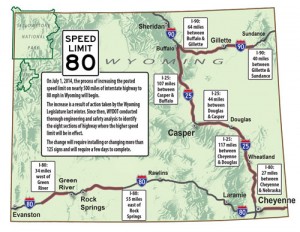 Wyoming
Beginning to see a trend here? The states with higher speed limits have miles and miles of wide-open spaces. Another Western state, Wyoming, also adopted the 80-mph speed limit in July 2014. This limit applies to sections of I-25, I-80 and I-90. Word of caution: the Wyoming Highway Patrol intends to rigidly enforce the new speed limit.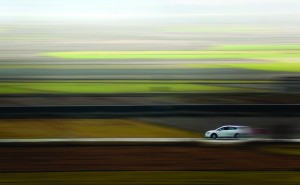 Utah
Some stretches of interstate in Utah were increased to 80 mph in July 2013. This increase came after multi-year studies found that higher speed limits would be safer than lower ones. In fact, according to a recently-concluded study by the Utah Department of Transportation (UDOT), vehicle crashes in existing 80-mph zones decreased slightly. The UDOT attributes that to more vehicles travelling at the same speed.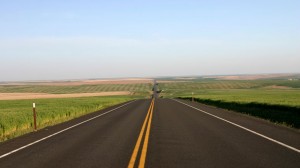 Montana
Montana may actually become the fifth state, as lawmakers are set to vote on two pending bills early next year that will increase the top speed limit in the Big Sky state from 75 to 80 and, in one instance, to 85, the same as Texas.
So, if your bottom line is speed, the four states where you can currently drive 80 mph are Texas, Idaho, Wyoming, and Utah, with Montana coming up fast in your rear-view mirror.
Stay safe out there on the roads, whatever speed you drive.
Search used cars for sale and find the best deals near you at iSeeCars.com.
To get a FREE iSeeCars VIN Report for a car, click here.