It's the kind of technology that anti-drunk driving advocates have been hoping for and within five years, putting a stop to drunk driving may actually become a reality. At least, that's the intent of the National Highway Traffic Safety Administration (NHTSA), which recently showed off new advanced alcohol detection tech that could keep drunk drivers from operating a vehicle.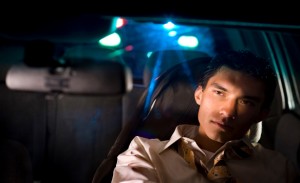 Two Prototypes Unveiled
Right now, there are two prototypes that were unveiled in a Washington press conference in early June, reports The Christian Science Monitor and other news outlets. Mark Rosekind, NHTSA administrator, said that the two prototypes are part of the Driver Alcohol Detection System for Safety – DADSS for short. The project has been in the works since 2008, part of a partnership with automakers.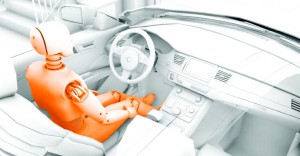 The first device works similar to an ignition interlock device and detects particles of alcohol on the driver's breath. But the new tech device takes noninvasive air samples, precluding the need for the driver having to blow into a breathalyzer. Ignition interlock devices are currently approved for use with convicted drunk drivers in 25 states. More information on this breath-based technology is available here.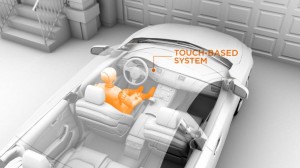 The second new tech model gauges blood alcohol content (BAC) by touch. This one's a little more complicated: By shining a light on the driver's finger, the system, using near-infrared tissue spectroscopy, can tell how much the driver has had to drink. If the system measures BAC above 0.08, the legal limit, the car's engine won't start. Click here for more information on the DADSS touch-based technology.
In unveiling the two prototypes, Rosekind said it isn't a matter of "Can we do this?", but "How soon can we do this?" Rosekind indicated that there's still a lot of work to do and hurdles to overcome, but said this is a "huge step forward."
There's great potential for this new tech to prevent drunk driving in specific populations, Rosekind said, such as teen drivers and commercial fleets.
According to statistics from the NHTSA, alcohol-impaired driving crashes kill nearly 10,000 people a year. In 2013, more than 10,000 people died and an additional 290,000 were injured in drunk-driving crashes. This new technology could potentially save approximately 7,000 lives each year. A 2013-2014 NHTSA study found that drivers with a BAC of 0.08 are approximately four times more likely to crash than sober drivers. At a BAC of 0.12, drivers are 12 times more likely to crash their vehicles.
Watch video animation of the DADSS on YouTube.
Support and Opposition for DADSS
Support from Congress and the automotive industry helped bring about DADSS in the key areas of research and development. Congressional authorization for the program in 2012 got the ball rolling, and a deal struck with 15 automakers the next year allows continued research for an additional five years. In the first year of the extended agreement, a combined $6.5 million from the NHTSA and automakers helped advance the research.
What's still required is approval from Congress to extend federal funding for the continuation of DADSS research.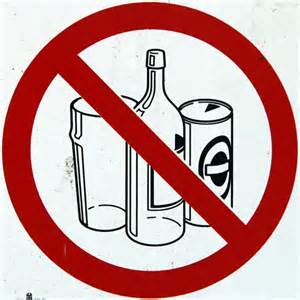 Mothers Against Drunk Driving (MADD), in a NHTSA press release, came out in support of the new technology. "For 35 years, MADD has worked to stop the horrible crime of drunk driving. This technology represents the future, when one day drunk driving will be relegated to the history books," said MADD National President Colleen Sheehey-Church. "While we still have a lot of work to do, we are closer than ever to eliminating drunk driving."
There's also support from the Distilled Spirits Council of the United States, the National Beer Wholesalers Association, and the Wine and Spirits Wholesalers of America.
The American Beverage Institute (ABI), however, voiced some opposition, saying that because alcohol is not immediately absorbed into the bloodstream, and BAC could rise while the person is driving, the DADSS would have to be set at limits below 0.08 BAC. This could prove to be more of an inconvenience to drivers than a potential lifesaver, in the view of the ABI.
"'Voluntary' passive alcohol sensors like DADSS will do nothing to keep these dangerous drivers off our roads," said Sarah Longwell, ABI managing director, in a report in the Detroit News. "Instead, DADSS will simply stop many responsible social drinkers who have a glass of wine with dinner from starting their cars."
DADSS Not Likely to be Mandatory
As promising as the DADSS technology is, it's not likely to become mandatory in new vehicles. Rather, it will likely be an option or upgrade offered by automakers. Consumers will be able to make the choice whether or not to include this technology in their new vehicle purchase.
While the NHTSA and DADSS say this tech could be ready in five years, automakers express a slightly different timetable, saying that it could take up to eight years to complete research and development.
Where do you net out on this technology to potentially save tens of thousands of lives annually? Is it something you'd consider in your next new car, if it were available? Would it depend whether you have a teenage driver in the household or you or another family member have had a drunk driving-related offense and/or conviction in the past?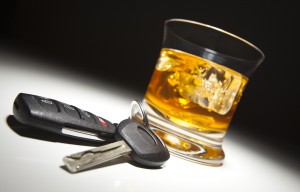 It's clear that there's support for doing something proactive to stop senseless and preventable drunk-driving deaths. Does this new advanced technology get us closer to the goal of ending drunk driving once and for all? Do you support it? More important, would you buy it? Finally, do you think it should be mandatory on new vehicles, like electronic stability control (ESC), antilock brakes (ABS), and rearview cameras? Let us know your opinion in the comments section below.
Search used cars for sale and find the best deals near you at iSeeCars.com.
To get a FREE iSeeCars VIN Report for a car, click here.