According to Kelley Blue Book (www.kbb.com), average new car prices – that is, what consumers are paying, on average, for a new car today – are $500 less than they were a year ago. But the news gets even better when you dive into the details, according to the Kelley Blue Book analysis.
The reasons for the price decline are fairly obvious. Supply is meeting demand as low inventory levels are no longer suppressing sales of new vehicles. That means that transaction prices, what you actually wind up paying, are quite a bit less in 2012 than the same period in 2011.
But the most striking difference is how much more affordable the Japanese makes and models (a great number of them, at least) are this year than last. How much less depends on the manufacturer and the model. For example, the average Honda, says Kelley Blue Book, averages nearly $1,200 less this summer than last. As for Subaru, Toyota and Mazda models, they're an average $700 to $800 cheaper now.
By way of contrast, the average price declines for Chrysler, Ford and General Motors are less than $500. This also means that the Japanese manufacturers are able to increase their market share as their prices for vehicles are more competitive and attractive to consumers.
As for particular make-model examples of affordable vehicles, Kelley Blue Book points to the following of transaction price reductions:
2012 Toyota Prius – down some $2,500 year-over-year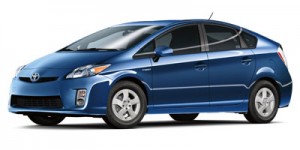 2012 Toyota Highlander – down about $2,000 from the same time last year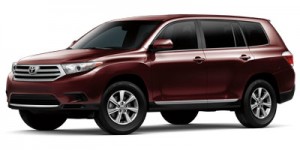 2012 Honda Accord- down nearly $1,500 year-over-year
2012 Honda Civic – down about $1,550 over the same period last year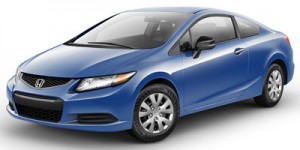 2012 Toyota Corolla – a decrease of $1,400 versus 2011
2012 Nissan Sentra – down $1,250 this year compared to last
2012 Mazda Mazda3 – reduced by about $1,200 year-over-year
2012 Mazda Mazda6 – down $1,050 this year versus last
2012 Nissan Maxima – like the Mazda6, the 2012 Nissan Maxima is about $1,050 less expensive this year
2012 Subaru Forester – look for prices about $700 less expensive than the same period in 2011
Keep in mind that there may be other reasons for the overall average price reductions. Some of these models, specifically the Honda Accord and the Nissan Sentra, are expected to have redesigned 2013 models coming out this fall or later in the year. Maybe having a brand-new 2012 model will serve your purposes just fine, especially if transportation and the most car you can get for the money is at the top of your must-have list.
As always, however, when you are looking for the best deal on a new car, it should be more than just about price. It's necessary to do your research and homework, know what incentives and rebates or special leasing programs are available on the makes and models you're considering and be ready to jump to snag the best deal for you. Keep in mind that good deals don't last forever, and the savvy consumer knows when the call to action makes the most sense for them.
Search used cars for sale and find the best deals near you at iSeeCars.com.
To get a FREE iSeeCars VIN Report for a car, click here.