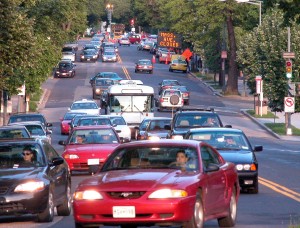 With the beginning of 2014 just hours away, motorists across America should take note: some new driving laws go into effect that may take you by surprise – or worse, wind up costing you in the form of a ticket, fine or other penalty if you ignore them.
Here are some of the new laws enacted that impact drivers in various states. Note that this is only a partial list. Check your state DMV for a more complete listing.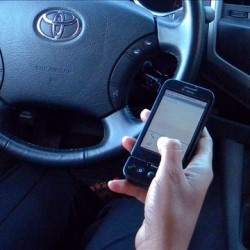 Fines increase for talking or texting while driving; smoking illegal if child in car. In Oregon, they're serious about driving with both hands on the wheel, increasing the fine for violations from $250 to a maximum or $500. It's also against the law for drivers to smoke in their car if a child is present, although this is enforceable only as a secondary violation. First fine is $250, but repeat offenders could face as much as a $500 penalty.
Ban on handheld cellphone use while driving. Illinois becomes the 12th state to outlaw drivers using a handheld cellphone. Vermont instituted a ban on handheld cellphone use when going through a work zone. California also clarified its law on cellphone use by drivers under age 18. It's now illegal for them to use voice-activated texting, handheld or hands-free calling.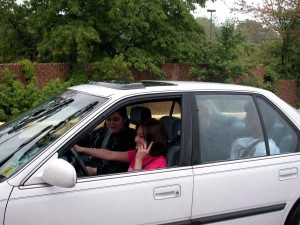 Penalties increase for distracted drivers using cell phone causing injuries or fatalities by use of a cellphone. In Illinois, drivers whose use of a cellphone results in injury or fatalities in a crash would face a Class A misdemeanor, resulting in fines up to $2,500 and less than one year in jail. Drivers involved in fatal accidents could be charged with a Class A felony, which carries fines up to $25,000 and up to 3 years' jail time. Teens under age 19 charged with aggravated use of a wireless device causing an accident with injuries will now be charged with a Class 4 Felony.
Teens need to wait longer for full license. Iowa now mandates that teens have to possess their driver's permits for 12 months (it was 6) before graduating to a full driver's license.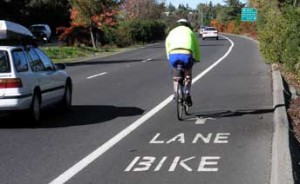 Make way for bicyclists. California drivers now have to maintain a 3-foot distance from bicyclists when passing.
Drunk drivers can apply for interlock-restricted license. In Colorado, drivers who lose their license for one year after conviction of drunk driving can apply for an interlock-restricted license after 30 days of not driving. However, if they refused a blood alcohol or breath test, they must wait 2 months before applying. Motorists who lost license for a year before January 1, 2014 can apply for an interlock-restricted license as of January 1, 2014. But in all cases, the interlock device must remain on the vehicles for 2 years.
Child restraints requirements change. New Hampshire wants parents and caregivers to know the new law requires that children under 6 years old must use a child restraint until they are at least 57 inches in height (4 ft. 9 inches), instead of under 55 inches previously. After reaching that height, children can move into an adult belt.
Maximum combined weight for LATCH anchors. New labeling to identify car seat weight limits goes into effect nationwide, effective January 1, 2014. The purpose is to alert parents and caregivers that LATCH anchors have a maximum combined weight of the child and seat of 65 pounds.
Search used cars for sale and find the best deals near you at iSeeCars.com.
To get a FREE iSeeCars VIN Report for a car, click here.