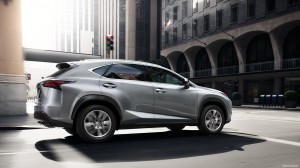 Shopping for a luxury car has traditionally meant plunking down $45,000 and upwards. With the recent introductions of new smaller luxury cars by several automakers, however, that price threshold has shrunk a bit. In its recent listing of the 10 Best Luxury Cars Under $35,000, Kelley Blue Book (KBB) points out some surprising new entries.
Here we take a look at these category winners, noting our comments about each.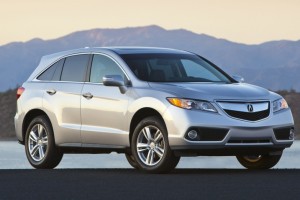 2015 Acura RDX – For a two-row small SUV, the 2015 Acura RDX is a practical, fuel-efficient vehicle with a lot of value. The RDX offers more standard equipment than any other luxury vehicle in its segment. Fuel economy for an SUV is good, 20 mpg city/28 mpg highway, from the 270-horsepower 3.5-liter i-VITEC® V6. Handling is crisp and the cabin is filled with luxury touches. The RDX received a perfect five-star overall rating for crash protection from the National Highway Traffic Safety Administration (NHTSA) and "good" rating from the Insurance Institute for Highway Safety (IIHS). Starting price is $35,095.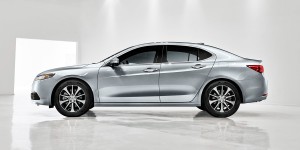 2015 Acura TLX – Gone are the TL and the TSX models, replaced by the 2015 Acura TLX. With its 24 mpg city/35 mpg highway fuel economy, 206-horsepower 2.4-liter VTEC four-cylinder engine, "tech-savvy attitude," and consumer and driver-friendly features like Super Handling all-wheel drive, an eight- or nine-speed automatic transmission and four-wheel steering, what's not to like? Pricing, by the way, starts at $31,445.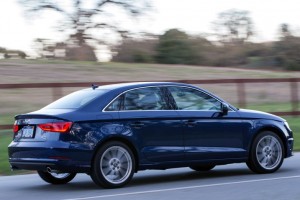 2015 Audi A3 – The price is definitely right, starting at $29,900 for the 2015 Audi A3. The sedan is small, "peppy," comfortable and comes well-equipped. Perhaps one of its most compelling features is the starting price of $29,900 (for Premium) and $32,450 (for Premium Plus). The A3 is the only car in its segment to offer an available diesel engine. It's also an IIHS 2015 Top Safety Pick+ winner, no small feat for those looking for an affordable, safe luxury car.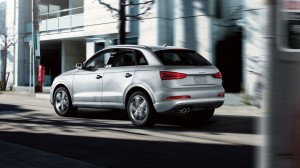 2015 Audi Q3 – German precision engineering and Audi style are evident in the automaker's all-new small SUV, the five-passenger 2015 Audi Q3. What sets the Q3 apart, aside from its opulent cabin, is the Quattro all-wheel drive that makes handling on twisty, turning roads a guilty pleasure. The Prestige trim Q3 starts at $32,500. Power comes from a 2.0-liter, four-cylinder turbocharged TFSI engine making 200 horsepower and 207 pound-feet of torque mated to a six-speed Tiptronic automatic transmission and front-wheel drive. Fuel economy is rated at 20 mpg city/29 mpg highway.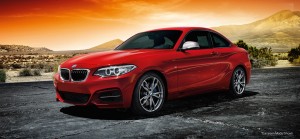 2015 BMW 2 Series – BMW has always been regarded as the maker of "drivers' cars and the introduction of the 2 Series in 2014 is just the latest example of this driven to distinction reputation. While this may be the entry-level sedan in the BMW lineup, that's not to say that there's anything missing in the 2015 BMW 2 Series. Indeed, this is notably a fun-to-drive Bimmer that consumers hankering for a little luxury in their ride can feel good about owning. There's more: 23 mpg city/39 mpg highway fuel economy, 240 horsepower in a 2.0-liter four-cylinder turbo engine, and available features like BMW apps, Track Handling Package and parking assistant and a starting price of $32,100. Of course, if you want a convertible 2 Series, that will cost a little bit more, starting at $37,900.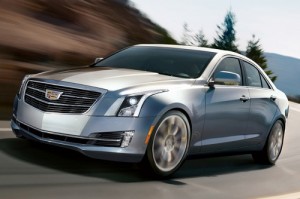 2015 Cadillac ATS – Available in either sedan or coupe, the 2015 Cadillac ATS is more than just good looks. Aside from its recognizable styling, the ATS offers powerful engine choices and fantastic handling. Fuel economy is 21 mpg city/33 mpg highway from the 202-horsepower 2.5-liter four-cylinder engine. Pricing starts at $33,215 for this Cadillac that's been called a "true driver's car."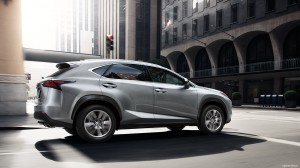 2015 Lexus NX – It's available with a gasoline or hybrid powertrain and with the debut of the all-new small crossover SUV from Lexus, the 2015 Lexus NX, it's a whole new ballgame. The nicely well-equipped interior and fun-to-drive nature is complemented by the aggressive styling of the NX. There's also good room for driver and passengers, always a winning combination. The 2.0-liter four-cylinder turbocharged engine delivers 235 horsepower and fuel economy is estimated at 22 mpg city/28 mpg highway. Pricing starts at $34,480 for the front-wheel drive NX ($35,880 for NX with all-wheel drive).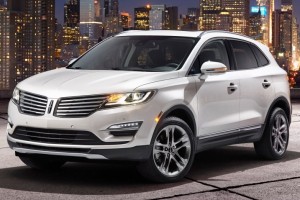 2015 Lincoln MKC – KBB editors hail the all-new small crossover SUV from Lincoln, the 2015 Lincoln MKC, as having "fun-loving driving dynamics," which is aided and abetted by impressive tech amenities and styling that's attractive. Perhaps even better is that this most-affordable Lincoln yet is also right up there with other under $35,000 luxury SUVs in offering good fuel economy rated at 20 mpg city/29 mpg highway. Comfortable, quiet ride is a plus in the five-passenger 2015 Lincoln MKC, with a starting price of $33,100.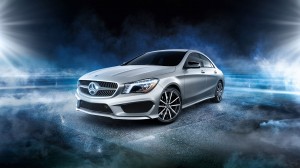 2015 Mercedes-Benz CLA-Class – Consumers with a desire to get into a Mercedes-Benz without putting their house in a second mortgage would do well to check out the 2015 Mercedes-Benz CLA-Class four-door coupe, starting at $31,500 (for the CLA250). The 2.0-liter turbo inline-4 engine generates 208 horsepower and 258 pound-feet of torque, while fuel economy is an impressive 29 mpg city/38 mpg highway.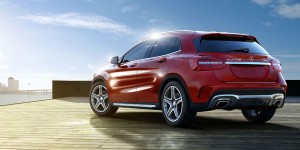 2015 Mercedes-Benz GLA-Class – It rides more like a traditional car than an SUV, and the new, small GLA-Class from Mercedes-Benz still gets the job done: seating for five and room for plenty of cargo. There's a load of standard safety equipment, plus would-be owners can opt for all-wheel drive and still come in under $35,000. The German automaker captions the all-new GLA-Class as a true premium compact with dramatic styling, saying further that it "fits in anywhere, stands out everywhere."
Search used cars for sale and find the best deals near you at iSeeCars.com.
To get a FREE iSeeCars VIN Report for a car, click here.