Various automakers have touted the benefits of so-called "self-parking" features, among them Ford, Cadillac, BMW, Mercedes-Benz and Jeep. But many American drivers, while they like certain aspects of such technology, would rather park their vehicles themselves than rely on the self-park features.
That's according to a new survey from the National AAA that's just out. Frankly, we could have told them that. We are, after all, a nation of do-it-yourselfers, aren't we? And don't we just love to drive? Millions of us do and aren't eager to relinquish the controls for something as basic as, well, parallel parking.
Here's what the study found – and we find rather illuminating:
Nearly 80 percent of drivers surveyed say they're confident in their ability to parallel park.
Only one in four – 25 percent – said they'd trust this kind of technology to park their vehicle.
John Nielson, the managing director of automotive engineering and repair for AAA had this to say: "Autonomous features, such as active park assist, are rapidly being introduced into new vehicles yet American drivers are hesitant to let go of the wheel."
Again, this is not surprising, is it? Nielson went on to say that while the "vast majority" of Americans wouldn't trust the self-park tech, AAA actually found that the features "performed well" in tests. Furthermore, the AAA says these features deserve consideration by new car buyers.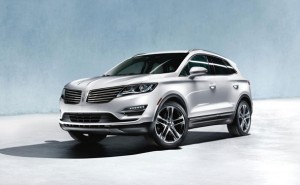 AAA Tests Self-Park In 5 Vehicles
Self-parking technology was vigorously tested by AAA in partnership with the Automobile Club of Southern California' Automotive Research Center. Vehicles tested include the following five 2015 vehicles: BMW i3, Cadillac CTS-V Sport, Jeep Cherokee Limited, Lincoln MKC and Mercedes-Benz ML400 4Matic.
What did the testing find?
Drivers using self-parking systems experienced 81 percent fewer curb strikes. This is compared to drivers who manually parallel park using a standard back-up camera.
47 fewer maneuvers were required with self-parking systems doing the parallel parking – some systems even did the job in one maneuver.
Parking was 10 percent faster with self-parking systems.
Self-parking systems were able to get the car 37 percent closer to the curb.
Systems Not Without Flaws
All is not perfect with self-parking systems, though. Even though the tested systems were able to outperform manual parallel parking with respect to striking curbs, speed, accuracy and number of maneuvers, there's still room for improvement with this kind of technology.
The AAA recommends a 6-to-8-inch buffer between the vehicle and the curb during parallel parking. Some of the tested systems only left a half-inch buffer – not nearly enough to prevent damage to vehicles in all situations. AAA urges automakers to increase the buffer distance in their self-parking systems.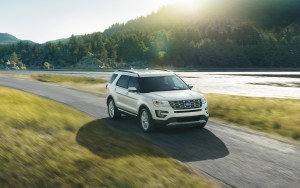 What Do You Think?
While we've pretty much laid out our opinion on the matter of parking our own vehicles, what do you think about this type of safety and convenience technology? Here's a quick look at some 2016 models with self-parking technology.
Although it's not one of the models the AAA tested, the technology is available in the Ford Explorer. Would you pay $3,000 for the feature in a 2016 Ford Explorer Limited (part of a package that includes enhanced active park assist with park out assist, perpendicular park and side park sensors, along with lane departure warning, blind spot information, inflatable rear seatbelts for second-row outboard seats, rain-sensing wipers, auto-dimming driver's side mirror, auto high beams and multi-contour front seats)?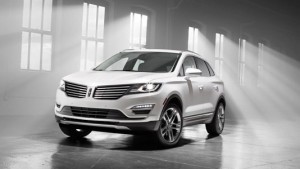 In the 2016 Lincoln MKC, starting with the base model, you can get active park assist as part of the technology package ($2,295) with reserve 301A, totaling $9,495 in options for this technology. On the all-wheel drive version with 2.3-liter EcoBoost engine, the technology package with reserve 300A will cost an additional $5,665 – bringing the vehicle starting price to around $47,315 (with nothing else added).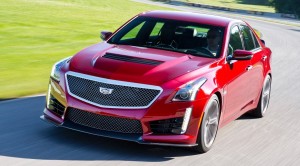 In the 2016 Cadillac CTS-V sedan, which starts at $85,990, a curbview camera and automatic parking assist with front, rear, parallel and perpendicular parking assist is standard – along with a host of other features and technology. This is pretty pricey, but you get what you pay for (and the looks are stunning as well).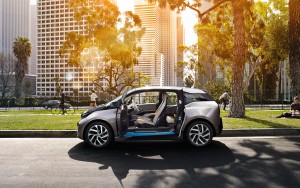 In the BMW i3, parking assistant provides park distance control and a rearview camera to make parallel parking a breeze. The parking assistant package costs $1,000, added to the base price of $42,400.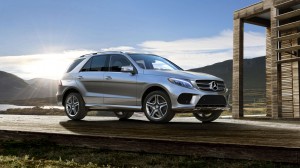 For 2016, the Mercedes-Benz ML-Class is reborn (in the German automaker's words) as the 2016 GLE-Class SUV. The GLE400 4Matic, which starts at $65,525 for the 3.0-liter biturbo gasoline V6, requires only $970 to add the Parktronic with active parking assist, or $1,200 for the same system plus Surround View cameras.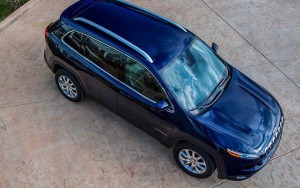 As for the Jeep Cherokee Limited, in the 2015 model, by selecting the technology package for an additional $1,595, you get adaptive cruise control, blind spot monitoring, rear cross-path detection, forward collision warning, automatic high beam, rain-sensitive wipers – and parallel and perpendicular park assist.
Let's cut to the chase. The "nice-to-have" self-parking technology isn't all that inexpensive – unless you count $970 as cheap (or affordable, in nicer terms). Even at that, you're paying a tidy sum for that ability to add a $970 option – or buying a top-of-the-line expensive vehicle that includes the technology as standard equipment. Still, how many of us drivers will actually use self-parking features? As we said in the beginning, this is nice to have, but most Americans would still rather park their own cars.
Search used cars for sale and find the best deals near you at iSeeCars.com.
To get a FREE iSeeCars VIN Report for a car, click here.