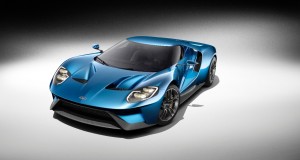 If it's January, avid car enthusiasts who can, make a beeline to the North American International Auto Show (NAIAS for short) in Detroit. We know it as the Detroit Auto Show. This year's crop of new concept car unveilings leaves showgoers and the general public panting for when these hot new entries hit the streets. Here, then, is a look at our picks for the coolest concepts at the 2015 Detroit Auto Show.
Ford Mustang GT – Talk about slobbering over an incredibly exotic and, according to some reports, not merely a never-to-be-made concept but quite close to what the production version will be in 2016, Ford tantalized everyone with the reveal of the Mustang GT concept. A twin-turbocharged 600-horsepower 3.5-liter EcoBoost engine sits beneath a sleek carbon fiber body. No word on pricing, but expect this supercar to fetch starting prices in the $150-$200K range.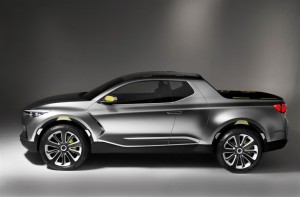 Hyundai Santa Cruz Concept – It's a crossover truck, not an oxymoron. Hyundai's Santa Cruz concept, although there's no mention of when/if it will be produced, is an effort to entice millennials (and "urban adventurers") who like the idea of a truck but live in the city and have no money or parking space for anything other than a small crossover. The five-seat extra cab features rear-hinged second-row doors, a retractable rigid tonneau cover for the rear bed and expandable drawer function for longer loads, plus a 190-horsepower 2.0-liter turbodiesel engine.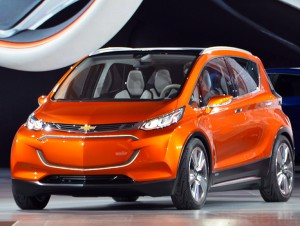 Chevrolet Bolt Concept – Chevy's already got the Volt (and unveiled the 2016 Volt at Detroit as well), but the buzz is all about the 200-mile electric-range Chevrolet Bolt concept that was just revealed. Affordability is another key attribute of the Bolt, with a potential $30K pricetag (about the same price as the Nissan Leaf) for a compact all-electric crossover. Expected to launch in 2017, the Bolt will be available in all 50 states.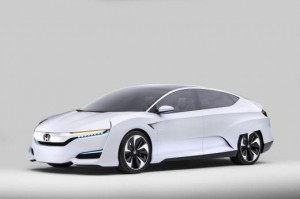 Honda FCV Concept – Without revealing many details, Honda took the wraps off its FCV Concept and said that a production vehicle would be available in the U.S. in 2016. The Japanese automaker said the production version will have a fuel cell that is 33 percent smaller than the one in the FXC Clarity, will have a range of 300+ miles and refuel in about three minutes.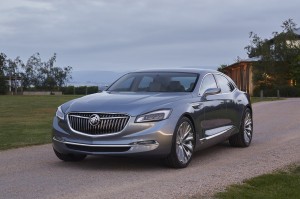 Buick Avenir Concept – Could this really be a Buick? It's not your grandfather's sedan anymore, not with the great good looks in the Buick Avenir concept. Developed by a joint U.S.-Australian team, the Avenir features a very long and sloping hood and squat rear end, an instantly differentiating design. As GM design chief Ed Wellburn said, "Design is the great differentiator."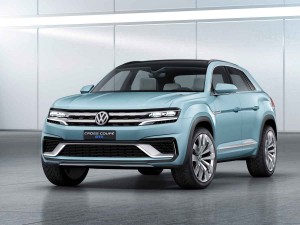 Volkswagen Cross Coupe GTE Concept – The German automaker has plans to launch an all-new sport utility vehicle next year and it's likely to look similar to the Cross Coupe GTE concept revealed in Detroit. A gasoline-powered V6 engine and a pair of electric motors produce a combined 355 horsepower, get an estimated 70 mpg-e and go about 20 miles solely on battery power.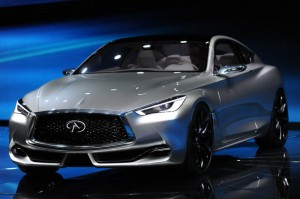 Infiniti Q60 Concept – Unveiled with a flourish, the Infiniti Q60 sport coupe concept strongly hints at the production version to go on sale next year, say Infiniti officials. The strikingly designed 2+2 coupe is said to be poised to take on competitors such as the BMW 4-Series, Lexus RC and Cadillac ATS coupe.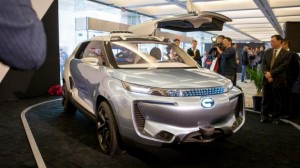 GAC Group WitStar Concept – Chinese automaker Guangzhou Automotive (GAC Group) dropped into the Motor City to unveil its WitStar concept autonomous electric car. Designed to go about 60 miles in all-electric mode (which is roughly 360 miles in a gasoline-powered engine), the concept makes use of radar, lasers, cameras and GPS for autonomous driving.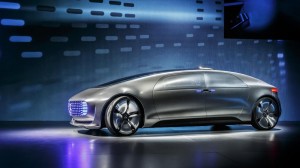 Mercedes-Benz F 015 Concept – It was a crowd-pleaser at the recently concluded CES 2015 in Las Vegas, and Mercedes-Benz wasted no time hot-footing it to Detroit to show off its breathtaking F 015 Concept. The autonomous electric car just begs to be driven (make that self-driven).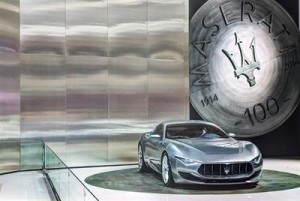 Maserati Alfieri Concept – Although it has toured the globe with resulting praise from auto journalists and enthusiasts alike, the presence of the Maserati Alfieri concept at this year's auto show in Detroit whets the appetites of consumers for the actual production vehicle to bow in 2016. Maserati confirms that an Alfieri convertible will soon follow the coupe.
Search used cars for sale and find the best deals near you at iSeeCars.com.
To get a FREE iSeeCars VIN Report for a car, click here.