Two respected authorities in the field of parenting and automotive advice, Parents magazine and Edmunds.com, have some good news for families looking for the safest, all-around best vehicles to transport their brood. They've teamed up to identify the 10 best family cars of 2015.
The list of 10 best family vehicles span a total of seven different categories: budget, high-mileage, sedans, wagon, crossovers, minivan, and SUV. Here we take a look at each of the winners. There's no doubt something that will meet most every family's wants and needs. Interestingly, only Honda appears on the list more than once – the Japanese automaker has three entries in the best 10 family cars of 2015 list.
Budget
Money is often tight in families. There are so many conflicting demands that dollars allocated to a vehicle purchase may be on the low side. Here, Parents magazine and Edmunds.com identified two clear winners.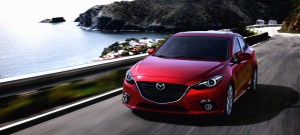 2015 Mazda Mazda3 – Safety is a primary consideration in any family vehicle, and the 2015 Mazda Mazda3 sedan fits nicely here, earning a five-star overall safety rating from the National Highway Traffic Safety Administration (NHTSA) and a Top Safety Pick designation from the Insurance Institute for Highway Safety (IIHS). The 2015 Mazda3 also received the Residual Value award for the compact segment from ALG. Families can feel safe with available Smart City Braking and the Lane Departure Warning system. The starting price of $16,945 ($17,765 with $820 destination charge) is also family-friendly.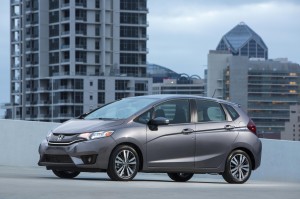 2015 Honda Fit – The all-new for 2015 Honda Fit subcompact stands out for four compelling reasons: It's small on the outside, big on the inside, offers tremendous versatility with the second-row Magic Seat, and a low starting price of $15,650. With $820 destination charge, the Fit nets out at $16,470. The 2015 Honda Fit also distinguishes itself with a five-star overall safety rating from the NHTSA and a Top Safety Pick designation from the IIHS.
High-Mileage
Again taking a look at making sure family finances are adequately spent, and spending as little as possible on fuel and/or maximizing fuel economy, there's a clear leader in one family vehicle.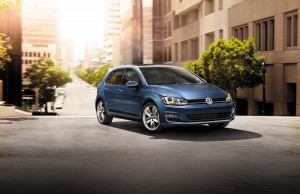 2015 Volkswagen Golf TDI – With EPA-rated fuel economy at 30 mpg city/45 mpg highway, the 2015 Volkswagen Golf TDI, with its clean turbodiesel engine, makes economic sense for families looking for a high-mileage vehicle. A touchscreen sound system, V-tex leatherette seating surfaces and multi-function steering wheel are just a few of the niceties families will appreciate. Starting price is $22,345; with $819 destination charge, the out-the-door base price is $23,164.
Sedans
Long the staple for family buyers is the family sedan. Two vehicles appear in this family-friendly category.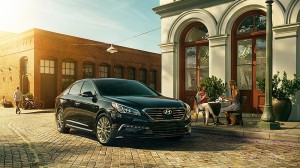 2015 Hyundai Sonata – The five-passenger 2015 Hyundai Sonata, with a base price of $21,150 ($21,960 with destination charge), features a 185-horsepower 2.4-liter four-cylinder engine that gets an EPA-rated 25 mpg city/37 mpg highway fuel economy. A hands-free smart trunk, class-leading space, and a 2015 Top Safety Pick designation from the IIHS are other reasons for families to check out the 2015 Hyundai Sonata – as if good looks and great driving aren't reasons enough.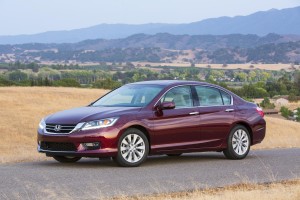 2015 Honda Accord – Making the list for the third consecutive year, the Honda Accord family sedan offers buyers great styling, fuel-efficient powertrains, lots of high-tech features, a standard multi-view rearview camera and optional LaneWatch display. The 2015 Accord also garnered a five-star overall safety rating from the NHTSA and a Top Safety Pick designation from the IIHS. The 2015 Honda Accord sedan carries a starting base price of $22,105. With an $820 destination charge, the starting base price is $22,925.
Wagon
For decades, indeed, long before the advent of crossovers, the family station wagon held front-and-center for a common mode of family transportation. There's one on the list of 10 best family cars for 2015.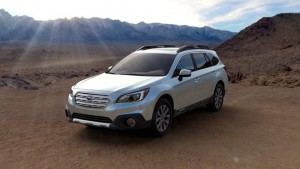 2015 Subaru Outback – The versatile, stylish 2015 Subaru Outback wagon, with standard all-wheel drive, makes for a family-friendly vehicle that any family would be proud to own – and drive. Powered by the 2.5-liter Subaru Boxer four-cylinder engine, fuel economy is EPA-rated up to 25 mpg city/33 mpg highway. The starting price is $24,895 ($25,745 with destination charge).
Crossovers
Speaking of crossovers, there's no question that these versatile vehicles have captured the hearts (and wallets) of families across the U.S. Two front-runners this year include one each from Honda and Nissan.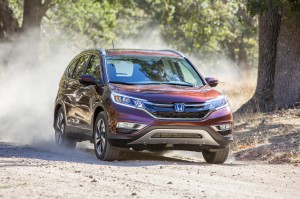 2015 Honda CR-V – A mid-cycle redesign and a new suite of driver-assistive safety features helped propel the 2015 Honda CR-V to its place as one of the 10 best family cars for 2015. Styling changes to the interior and exterior, plus the addition of new standard and available family-friendly features helped cement the win. In addition, the Top Safety Pick+ designation from the IIHS and low starting price of $23,445 ($24,325 with $880 destination charge) make the CR-V a most compelling family vehicle choice.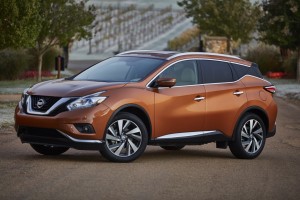 2015 Nissan Murano – With seating for five and a starting price of $29,560 ($30,445 with destination charge), the 2015 Nissan Murano crossover is powered by a 260-horsepower, 3.5-liter V6 engine that delivers an estimated 21 mpg city/28 mpg highway fuel economy. The Murano features best-in-class cargo volume of 39.6 cubic feet (with all seats up), available class exclusive predictive forward collision warning and available around-view monitor and moving object detection.
Minivan
There has to be a minivan in any list of best family vehicles, right. There certainly is.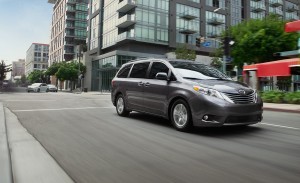 2015 Toyota Sienna – They call it the "original swagger wagon." Whether that strikes your fancy or not, the truth is that the 2015 Toyota Sienna deserves its place in the top family vehicles for 2015 list. It's versatile, seats up to eight passengers, features a power lift gate, storage space that ranges from 39-150 cubic feet, is fun to drive, and offers lots of infotainment options. Available all-wheel drive, dynamic radar cruise control and other high-tech safety features make the Sienna a practical, safe family vehicle. Starting price is $28,600 ($29,485 with destination charge).
SUV
A single SUV appears on this year's list of 10 best family cars. It's no surprise it's from Chevrolet.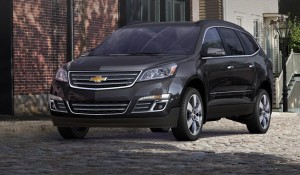 2015 Chevrolet Traverse – Last, but certainly not least, the 2015 Chevrolet Traverse midsize SUV is a great choice for larger families. Best-in-class maximum cargo space of 116.3 cubic feet, seating for eight passengers in a well-crafted and comfortable interior, plus an industry-first available front-center airbag, and available forward collision alert and lane departure warning are just some of the highlights. Starting price for the 2015 Chevy Traverse is $30,995 ($31,870 with destination charge).
Search used cars for sale and find the best deals near you at iSeeCars.com.
To get a FREE iSeeCars VIN Report for a car, click here.