With reports of cyber threats and identity theft increasing in nearly every area of society, from banks to major mass marketers and even to the White House itself, is it any wonder that consumers are beginning to voice concern over what hackers might do to their cars? More importantly, what can be done to protect your car – and your personal and psychological safety and your identity – from hackers?
What Does Car Hacking Mean?
Car hacking is a new form of cybercrime. In essence, it involves criminals taking control of your car from their laptops either remotely or directly.
How Do You Know if You've Been Hacked?
Not to be glib about it, but if you return to your car and it's not there, you could have been hacked. If you're driving and suddenly your vehicle loses steering capability, the brakes don't work, the engine dies and/or some other potentially calamitous system failure occurs, you very well could be the victim of a car hacker.
How to Protect Your Car
If today's ultra-sophisticated and highly-technologically advanced vehicles are vulnerable to car hackers, how can you protect your car? One way would be to buy a super old car, one that lacks all this high tech. But is that really a solution? Safety experts would say that those old cars, which don't include life-saving technology like advanced airbags, electronic stability control, antilock brakes, and tire pressure sensors, for example, make your physical safety much less secure than today's vehicles that include high-tech safety features as standard equipment.
Not only that, but newer cars have redundant systems that can offer warnings in advance should something be awry – long enough that you can get the vehicle in to have it checked before some nefarious hacker literally forces your car off the road.
Security software company Norton has several ways you can protect your car against hacking:
Be cautious about aftermarket devices. Only go to reputable device manufacturers or buy technology through the automaker that's factory-installed and covered by warranty.
Protect your information. This preventive measure won't stop determined car hackers, but it will deter casual hackers. Lock your car at all times when you leave it. Put away any documents that may have OnStar or other auto-security services information on it.
Inquire about remote vehicle shutdown. If you have a vehicle security communications system that includes remote shutdown of your car in the event of theft or repossession, ask about the precautions put in place to prevent unauthorized control of your car.
Become familiar with your car's wireless systems. Thoroughly read the owner's manual and any operating instructions, particularly with respect to learning whether or not they can be operated remotely.
Only use reputable repair and service shops. This will help give you peace of mind that the personnel won't manipulate your vehicle's computer systems.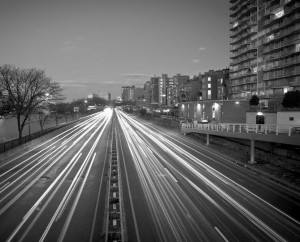 What Automakers are Doing to Address Car Hacking
According to a new report from Massachusetts Senator Ed Markey (D), the automobile is like a giant computer and automakers aren't doing enough to protect consumers' safety and privacy from hackers.
Virtually 100 percent of modern cars have wireless technology, making for easier access for would-be hackers. The way automakers protect consumers from these threats, however, is "haphazard" and insufficient, according to Markey's report.
As CNN Money reports, protection used by some automakers includes encryption and whitelisting. The former protects how a car's devices "talk" to each other – like the brakes receiving communication from the brake pedal. The latter is a practice that means that the tire pressure sensor can only communicate with the dashboard, not the radio. The problem with both of these forms of protection against car hackers is that not every carmaker does them. They're also more about ensuring the devices and systems work rather than offering protection from outside hackers.
As a result of the reports concerning findings, Markey has called on federal regulators at the National Highway Traffic Safety Administration (NHTSA) and the Federal Trade Commission (FTC) to intervene and issue clear-cut privacy and safety standards.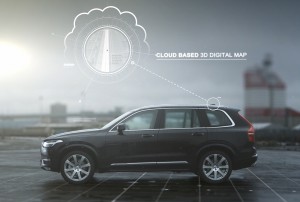 How Big of a Problem Could This Be in the Future?
There's reason to be concerned about the potential for your car to be hacked in the future, especially as automakers develop autonomous driving or connected cars. According to Edmunds, car hacking is more "hype than reality" at present, although that could change over time.
ISeeCars.com spoke with Curt Robbins, Senior Writer for CarNewsCafe and author of the forthcoming book "The Alternative Car Buyer's Guide" to gain his perspective on this looming threat.
"Connected cars pose a very real opportunity for hackers to exploit vulnerabilities," Robbins said. "As vehicles gather, store, and share an increasing volume of data–and inter-car communications and special proximity-based vehicular networks begin to emerge–hackers will leverage any and all shortcomings."
Noting that BMW and Tesla Motors are currently pushing software updates to their vehicles, Robbins said that these "firmware updates" and fixes, which are often designed to occur seamlessly and without driver intervention, "offer hackers an opportunity to not only steal and manipulate data, but even to gain control of vehicles."
Robbins said this will be an especially significant threat to future self-driving vehicles, like those currently in development by Tesla, Google, and other companies. "Generally, the more autonomous the vehicle, the greater the opportunity for hackers to gain control of it," Robbins said.
It's important to keep in mind that, like other online systems and services, these new networks are ultimately designed and engineered by humans. Robbins said consumers can expect the recent spate of high-profile attacks on corporate networks (Sony, Target, Tesla, Home Depot, etc.) to extend to new vehicular communications systems.
"Unfortunately, many of these vulnerabilities won't (and can't) be truly fixed until exploited by hackers. Intelligent companies will employ white hat hackers to identify and fix these vulnerabilities prior to public release."
Search used cars for sale and find the best deals near you at iSeeCars.com.
To get a FREE iSeeCars VIN Report for a car, click here.