There's a Bush and a Clinton running for President now, but if the last time you went new car shopping was when there was a Bush or Clinton in the White House, well there's a lot to know about today's automobiles. But first, we need to scrub you of some misconceptions and preconceived notions you may have about certain car brands and debunk some of the bunk you may think about today's automobiles.
Misconception #1: Korean car manufacturers make junky cars.
Today's reality: Both
Hyundai and Kia are brands that are on the upswing. Sure when both brands first started out they were on the "economical side" of the industry, making sparsely appointed cars with little to no power. And yes, Kia and Hyundai incentivized the consumer with a big 10-year warranty. But that business model was eerily close to what Honda did in the 70s when they burst onto the scene. And, much like Honda, the quality of the Kia and Hyundai product rivals most on the market today. While there's certainly exceptions and lemons that exist in all brands, the two Korean brands have caught up to the pack and are now a viable option for the consumer.
Misconception #2: Buicks are for old people
Today's reality: Buick has expanded its product line and the overall size of their vehicles have shrunk significantly. This means that grandma's Lucerne (discontinued in 2011) is no more. Buick's largest sedan is the LaCrosse, which also has shrunk by more than 20 percent since the early 2000s. But as you've seen on their advertising, Buick is going through a youth movement ("that sure doesn't look like a Buick"). They're making smaller vehicles aimed at young executives and younger couples. Convincing young people to consider a Buick, with the "old person car" reputation is quite a task. But it's paying off. Sales of Buick's tiny crossover, the Encore, are up significantly year over year. Additionally, Buick started offering the Regal with a GS badge, which gave it much appeal to a younger consumer who wants performance from the otherwise ho-hum brand. Buick will launch it's first convertible since the early 80s in model year 2016 (Cascada), showing that they are committed to changing the brand's perception. Between the shrinking of the vehicles and the pumping up of the GS badging, Buick is not a brand just for retirees.
Misconception #3: I need a V8 truck in order to tow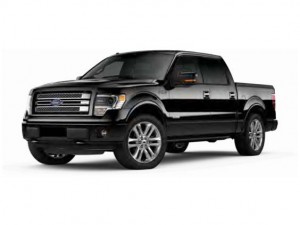 Today's reality: Perhaps no misconception today is more misconceived than this one. Two stalwarts of the pickup truck world, Ford and Ram, have both come to market with capable and powerful V6 engines. It's all thanks to direct injection and turbocharging. Both Ford and Ram's new V6 engines still have significant torque output with little to no decline in maximum towing capacity. Ford's V6 EcoBoost engine makes 365 horsepower and 420 lb./ft. of torque. In comparison, Ford's 5.0-liter V8 only produces 360 hp and 380 lb./ft. Additionally, the towing capacity of an equally configured V6 EcoBoost vs. the Ford V8 shows that the V6 actually has a bigger towing capacity. The EcoBoost has a towing capacity of 11,300 pounds, while even Ford's monster 6.2-liter V8 can only match that kind of towing output. Likewise, the Ram 1500 with a V6 turbo diesel (known as the EcoDiesel) can rival the V8 Hemi of the Ram. Who would've thought that a Hemi could be outproduced by a V6?  The Ram EcoDiesel has an output of 420 lb./ft. of torque to the Hemi's 410 lb./ft. The Hemi-powered Ram does slightly out tow the EcoDiesel, but the difference is negligible. And the pricing difference between these huge engines and the V6 engines is significant while the fuel savings is also significant. Odds are, the average pickup truck consumer no longer needs a massive truck with a big engine and will flock to a lighter truck with a smaller engine.
Misconception #4: Hybrids have no power and are for tree huggers
Today's reality: Gas prices continue to fluctuate and the American consumer's ease at which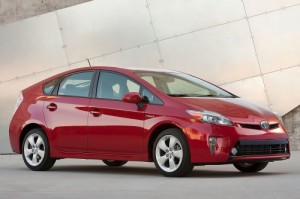 they complain about rising gas prices also continues to grow. Yet, hybrid sales have plateaued in the U.S. Why? It has everything to do with the stigma about owning a hybrid, like a Prius, as well as the lack of knowledge about hybrids. Today, driving a hybrid is the equivalent to driving a minivan in the 90s. You didn't want to do it, but it was right for your lifestyle. The government CAFE standards have driven car makers to "hybridize" many of today's vehicles. But not all of them are slow. It's been well documented that electric cars like the ones Tesla is producing are some of the fastest and "torquiest" on the road, but there are true hybrids that also have power. The Lexus GS450h exceeds 300 horsepower and the Toyota Highlander Hybrid comes close to the 300 hp plateau too. Sure, when the average consumer thinks of a hybrid they think of the Prius, and rightfully so. It is the best selling hybrid vehicle of all time. But, drive a Prius and you'll realize that it is a car that has everything you need and is likely powerful enough. You can go over highway speeds in a Prius. And you also make less trips to the gas station.
Misconception #5: Buy America!
Today's reality: Defining what an American made vehicle is can be difficult, and lead to arguments. Believe it or not there are only seven vehicles from the 2015 model year that have 75 percent (or more) domestic content AND are manufactured in America (and of those seven, three are from Japanese automakers). It's important to note that we are talking strictly about made in America, not North America (since many vehicles are now manufactured in Mexico). As a patriotic consumer, ask yourself what's important to you? Is it to support American jobs? Or do you want American parts? Or does it only matter that it's an American company? Trying to support 'Merica by only buying a GM, Chrysler or Ford is a foolish endeavor (GM has four vehicles on the list and Ford and Chrysler have none). Sure these Big 3 carmakers are "American" companies, but many of their vehicles are assembled outside of the U.S. with non-U.S. parts. Likewise, German automakers have started building plants on U.S. soil, but none do so with more than 75 percent of domestic parts in them. So if you're limiting yourself to only vehicles made in America with American parts by American companies, you're going to limit yourself right out of options.
Search used cars for sale and find the best deals near you at iSeeCars.com.
To get a FREE iSeeCars VIN Report for a car, click here.