It's a big world we live in. Perhaps that's why there's a craze right now to downsize our vehicles. Take SUVs for example, these once behemoths are now called crossovers and some are smaller in overall weight and size than some sedans. That's why the 2015 Buick Encore seems to fit right in, literally and figuratively. This diminutive crossover is small. And it also fills a gap in the consumer demand for smaller vehicles that aren't cars, but that ride like them. Of course Buick takes things further offering this small crossover with 4G LTE built-in WIFI and also offering one of the quietest vehicles on the road. This Encore has only a few changes for this model year, but is nevertheless worthy of its name, as it's quite ready to take an Encore and make another curtain call in the ever-expanding small crossover segment.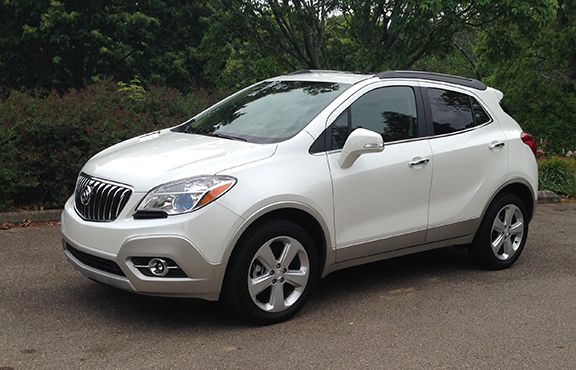 What We Loved about the 2015 Buick Encore
Fuel economy
Quiet cabin
WIFI and good amount of other technology
What We Didn't Love about the 2015 Buick Encore
Intrusive sight lines through big A-pillar
Small size keeps interior space limited as well as cargo space
Sluggish engine
Read the full review by visiting 2015 Buick Encore.
Search used cars for sale and find the best deals near you at iSeeCars.com.
To get a FREE iSeeCars VIN Report for a car, click here.