Overview (Final Score: C+)
With the 2016 Dodge Charger, just on account of its attitude and swagger which you just can't find anywhere else in this class, we think we maybe should have graded it on a curve. You know, like the bad boy in class who always passed because the teachers were afraid of him. What? Would you want a remedial Hellcat in your classroom? We didn't think so.
For this test we have included impressions from four separate tests in various Charger models. This is pretty much necessary given the depth and breadth of performance offerings from this full size sedan, which works as everything from a razor sharp track day tool to an efficient family hauler. Although there is the most basic SE model, we recommend kicking it up a couple grand to at least SXT trim which gives you access to more of the nice features the Charger offers.
So we have done on-road one-week tests with a 2016 Dodge Charger SXT with the 3.6 liter 300 horsepower V6, the Charger R/T Road & Track with a 5.7 liter 370 horsepower Hemi V8 as well as the SRT 398 with the non-supercharged 485 horsepower 6.2 liter monster sized V8. All three of these vehicles offer up above average performance compared to most every four door sedan out there with the SRT398 capable of loafing to 100 mile per hour plus freeway speeds if you don't watch your speedometer.
And our experience with the Hellcat was limited to one gloriously terrifying day at famed Buttonwillow Racetrack with engineers from the SRT division on hand to teach us how to drive a car with that much power properly. Who are we kidding, after getting out of three laps in the Charger Hellcat the Viper felt kind of slow. The Hellcat simply put warps your perception of speed. We fear for our license if we ever get to test a Hellcat for a week on city streets. But here are our overall impressions of the 2016 Dodge Charger.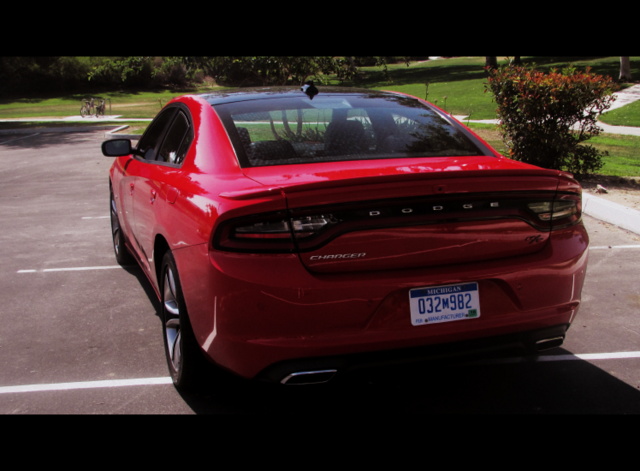 What We Love About the 2016 Dodge Charger:
The wide range of engine choices for this practical and affordable large sedan
The exterior style has a swagger and bravado missing from rival offerings
For the performance, the price is amazing
What We Don't Love About the 2016 Dodge Charger:
Some fit and finish build quality concerns
We felt more out of control in the Charger Hellcat than in the Challenger version
How much power do you need when the base V6 offers 300 horses?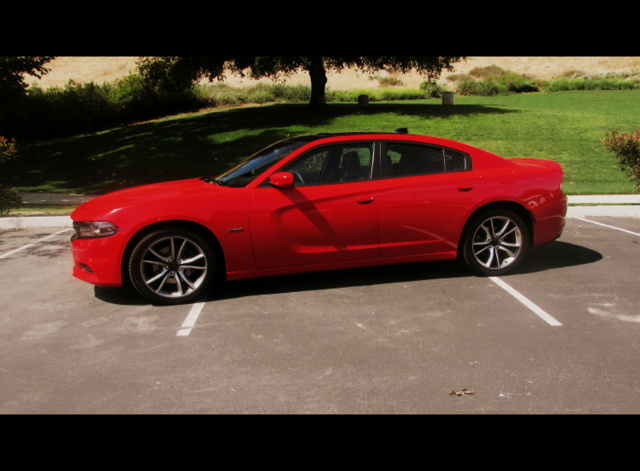 Exterior View (9 out of 10)
No large sedan in its segment matches the 2016 Dodge Charger for pure visual menace with just a hint of swaggering machismo. The Charger looks like it's charging or better yet like it is already speeding just when sitting parked.
No matter which trim level you pick, the car does look cooler on bigger wheels but that will come at the slight expense of some ride comfort. But come on, that is something that would only concern a Toyota Avalon buyer.
Interior Comfort, Quality and Ease of Use (8 out of 10)
Unfortunately, we noticed that despite a noticeable increase in the quality of interior materials used in the 2016 Dodge Charger, our test R/T model suffered from some wide panel gaps and rattles inside the car as well as some uneven exterior body panel gaps. That struck us as quite odd since we tested the Charger's sister full size sedan the Chrysler 300s the following week and its assembly quality was impeccable. Maybe the guys on the Charger line had an off day.
Otherwise, the interior of the Charger proved roomy enough for five adult passengers and the trunk is huge at 16.5 cubic feet even with the enormous Beats Premium Audio subwoofer mounted back there. We must admit Beats and Dodge did a great job of minimizing any intrusion into the trunk with this impressive aspect of what ended up being an impressively loud audio experience. The only problem was the Beats and its Bass heavy sound could trigger a cacophony of rattles which would drive an owner bonkers.
Now given we have tested four Charger models, we have to note that only the R/T Road and Track had sufficient rattles and trim alignment issues for us to take notice. Frankly in the Hellcat we were far too terrified to notice much of anything but the track ahead of us. But we definitely recall a high quality feel to both the SXT V6 as well as the SRT 392 both of which impressed with the quality and coloring of their leather sport seats. The Charger is available with many different types of leather or cloth designs with our R/T getting rich Alcantara trim accents matched with high quality Nappa leather. Check out Dodge's website to see everything they offer.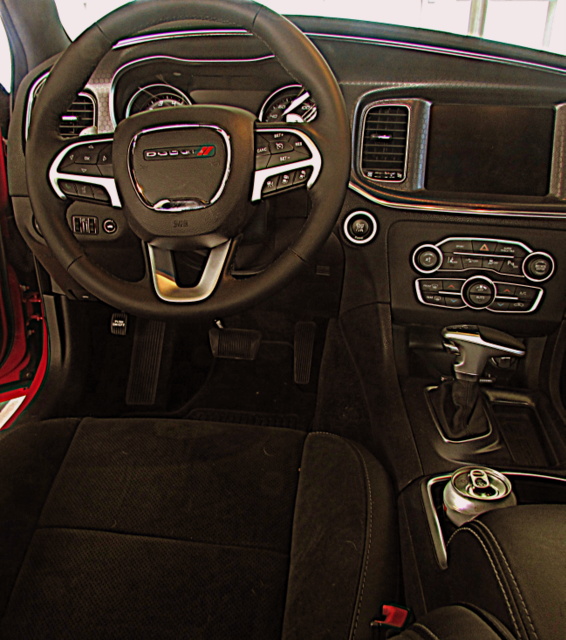 Technology (8 out of 10)
Dodge recently updated its previously outdated UConnect Infotainment systems giving them better graphics, improved syncing speed with your smartphone and a much clearer user interface. The navigation map alone is light years ahead of prior Dodge models and now UConnect can count itself among the leaders in available in car connectivity. The Charger now comes with its very own Wi-Fi hotspot and most importantly multiple USB ports and 12 Volt power outlets to feed our power hungry gadgets we take everywhere.
One place where the Charger does not come up short is in the active safety technology department which means all of these gadgets try to keep you from having an accident. There is available blind-spot detection, rear cross path detection (a must in suburban parking lots), automatic high beam control, lane departure warning and assist which will steer you back into your lane, adaptive cruise control with the ability to fully stop the car and ready alert braking with rain brake support that both can judge by your actions if you are soon going to be engaging in an emergency stop. In the rain it literally will dry your brake pad by applying slight pressure to the caliper to optimize your braking ability. Remember when you had to know how to drive carefully in the rain? And if you are about to slam into the back of another car you also get forward collision warning and the car will attempt to actively brake for you as much as possible to lessen the impact velocity.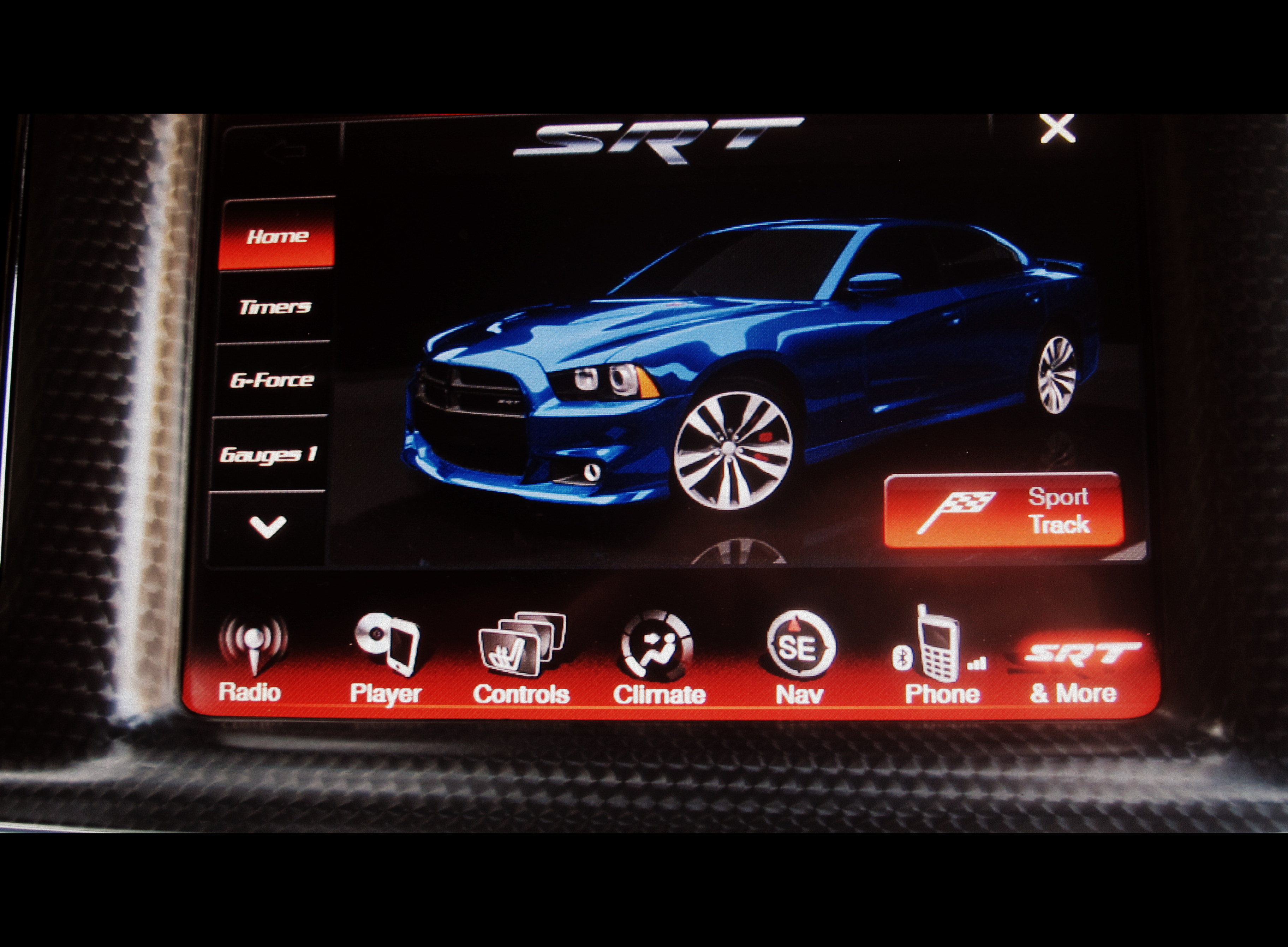 Fuel Economy (6 out of 10)
We are just going to level with you. If fuel economy is important to you buy your Charger with the excellent and plenty potent 3.6 liter V6 mated to the slick shifting 8-speed automatic gearbox and you will be treated to up to 31 miles per gallon highway. Our SXT V6 model averaged in the high 20's after we took an extended road trip so the 2016 Charger really can be an efficient family hauler or commuter. Now, for the rest of you hooligans.
When you start getting into any Charger that has been touched in any way by SRT then expect mind blowing performance and to have a friend at OPEC. Mind you, right now fuel prices are lower than they have been in recent memory but that could always change bringing to mind the Hellcat we drove around the track was reading a little over 6 miles per gallon on average. But that was because journalists were driving it and because it has a supercharged 6.2 liter V8 with 707 horsepower/650 lb. feet of torque. So that's not fair exactly as the EPA claims the Hellcat can return 13 city/22 highway. Perhaps with due restraint. And a tailwind.
We also tested an SRT 392 recently for a week and it is EPA rated 15 city/25 highway which was about right with our tester averaging 18.5 miles per gallon. Mind you we were religiously aware of the car's 485 horsepower/475 lb. feet of torque from the non-supercharged 6.2 liter V8 Hemi motor as just a sneeze at 55 miles per hour could rocket you unknowingly to 130 and cops don't find that funny. Mind you our latest 2016 Dodge Charger R/T Road and Track had a very powerful 5.7 liter 370 horsepower V8 that returned 22 miles per gallon on one highway journey with us which is spot on with the EPA rating of 16 city/25 highway.
Still, one smoky burnout from a stoplight and all of that efficiency can vanish as quickly as your new Dodge Charger can from the scene of the aforementioned really immature smoky burnout. Of which we know nothing about.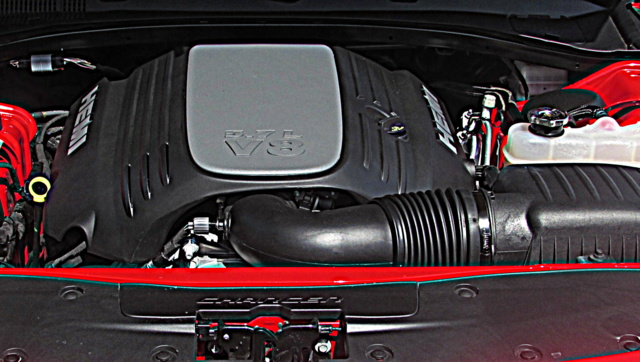 Predicted Reliability and Initial Quality Rankings (7 out of 10)
According to JD Power and Associates, predicted reliability for the 2016 Dodge Charger is just about average at 3 stars out of five. Dodge as a brand has made big strides in improving its reliability rankings and overhauling interiors that in the past were not near the class best. But the Charger got a full refresh in 2015 with changes made to the body as well as a complete rethink and improvement of the interior.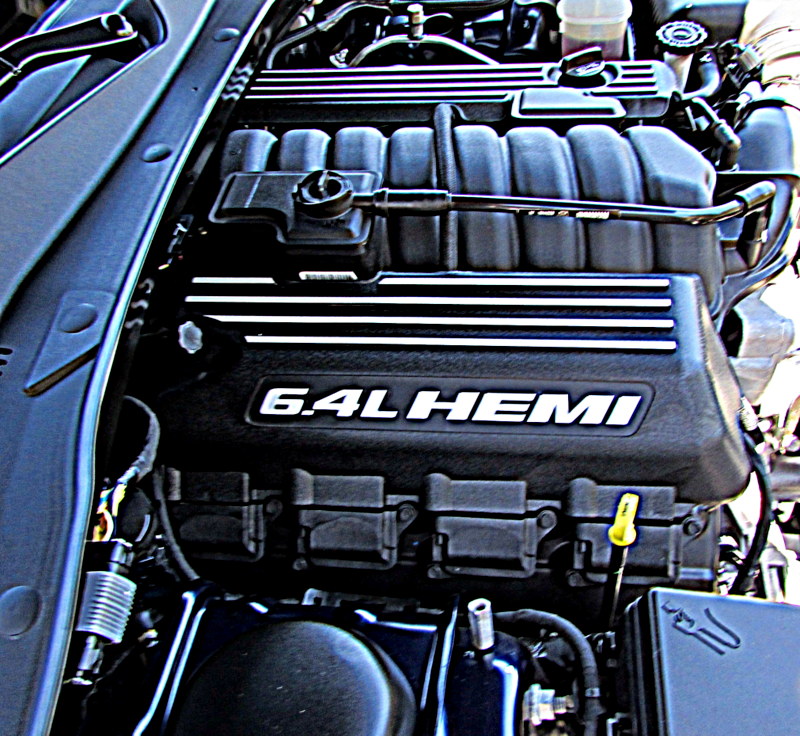 Safety (7 out of 10)
Despite getting high marks for the "superior" safety features available with the Dodge Charger, the IIHS marked the large sedan down considerably for a rather poor performance in its small frontal offset crash test meant to mimic an impact with a tree or pole. In that test, the Charger ranked Marginal overall with Marginal safety cell score and a Poor rating for driver's footwell intrusion. Apparently in the impact the dash and the pedals were pushed back too close into the crash test dummy's safety zone. Otherwise, the Charger ranked a top mark of Good in all other crash tests. Do note many cars have problems passing the IIHS small front overlap impact test.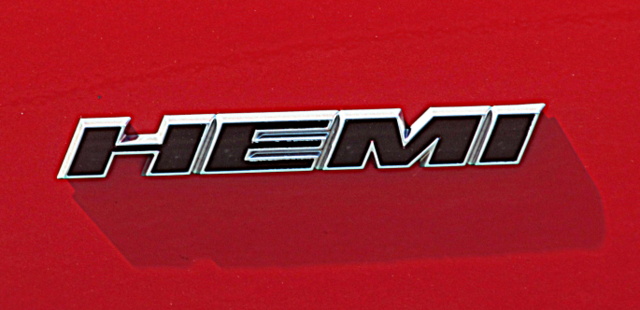 Performance (9 out of 10)
If variety is the spice of life then the 2016 Dodge Charger is definitely one spicy meatball. It is available with rear or all-wheel drive, has four engine options, comes with a truly excellent Torque Flite 8-speed automatic as standard with a shift lever seemingly stolen right out of the Audi A8 and offers a whopping five different brake system options as well as two suspensions. Well the hardcore SRT models are designed for the track so its understandable they have heavy duty Brembo brakes, a launch control system, adjustable suspension settings as they are meant for track use. If you are just using it for road trips to see Grandma and hit the Grocery store you don't need that kind of heavy artillery.
In the SRT models there is a special touch screen section where you can record your 0-60. G-force, ¼ mile and other performance measurements for future passengers to see. On that same screen you can also change the entire feel of the car by putting it in Track mode. Only put the Charger in Track mode on the track. It is not for a pothole lined stretch of freeway. The suspension is so stiff in track mode it will shake out your fillings. It is however a very handy setting for the track where it keeps the car dead level around insane S-turns and increases steering feel without just adding extra effort.
When you are pushing any of the 2016 Dodge Charger models you will hear the engine howling because driving this car is meant to be a visceral experience. This is not a Lexus not should it ever try to be but on relaxed freeway drives the engines all are nicely muted and it's easy to drown out any tire noise with the excellent Beats audio. The 2016 Dodge Charger may be best at going fast in a straight line but it also excels at being a cosseting family luxury sedan as well as an agile extra large sport sedan.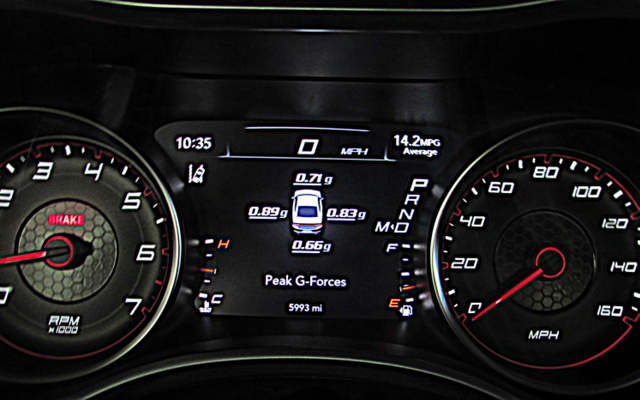 The Final Numbers and the Competition (62/80, 78%)
We live in a world where ever tightening emissions and fuel efficiency regulations and the threat of us all being forced to sit in electric cars we can't drive has become the vision of our Utopian automotive future. The 2016 Dodge Charger harkens back to a simpler time when most people drove full size rear-wheel drive sedans with huge V8 engines that gobbled gas like there was no tomorrow.
But while the higher performance Charger models do like a drink of unleaded, these very roomy, stylish potential family sedans are chock full of the latest technology from in-car infotainment, to premium audio to its phalanx of active safety features.
So while one day cars like the Charger may be outlawed, we are happy to know there is still a Hellcat or two on the streets.
*See the FULL REVIEW.
Search used cars for sale and find the best deals near you at iSeeCars.com.
To get a FREE iSeeCars VIN Report for a car, click here.