*Go straight to the FULL REVIEW.
Overview (Final Score: B-)
In terms of iconic Jeep models, the Wrangler would be on top. This would be followed by the Cherokee and then the Grand Cherokee. Introduced back in 1993, the Grand Cherokee has served as the brand's flagship and challenger to the world's best. The results of this have been mixed. The Grand Cherokee did quite a good job when it came to the rough stuff and featured some handsome looks. But the interior and powertrains left some people desiring more.
But two years ago, Jeep introduced a heavily revised Grand Cherokee lineup with major changes to the interior, powertrain, and overall refinement. Could it be that Jeep has finally a true challenger to the world's best?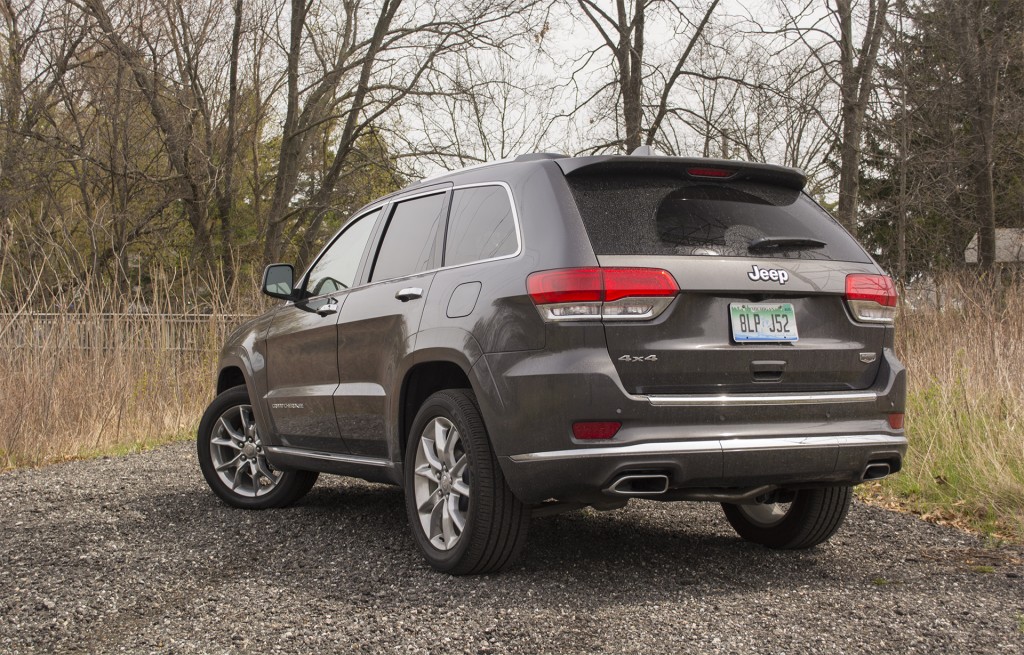 What We Love About the 2016 Jeep Grand Cherokee:
Wide range of engines and trims on offer
Well appointed interior
Simple infotainment system
What We Don't Love About the 2016 Jeep Grand Cherokee:
Very questionable reliability history
A little bit more mid-range punch for the V6 wouldn't be a bad thing
Fair amount of tire noise coming inside the cabin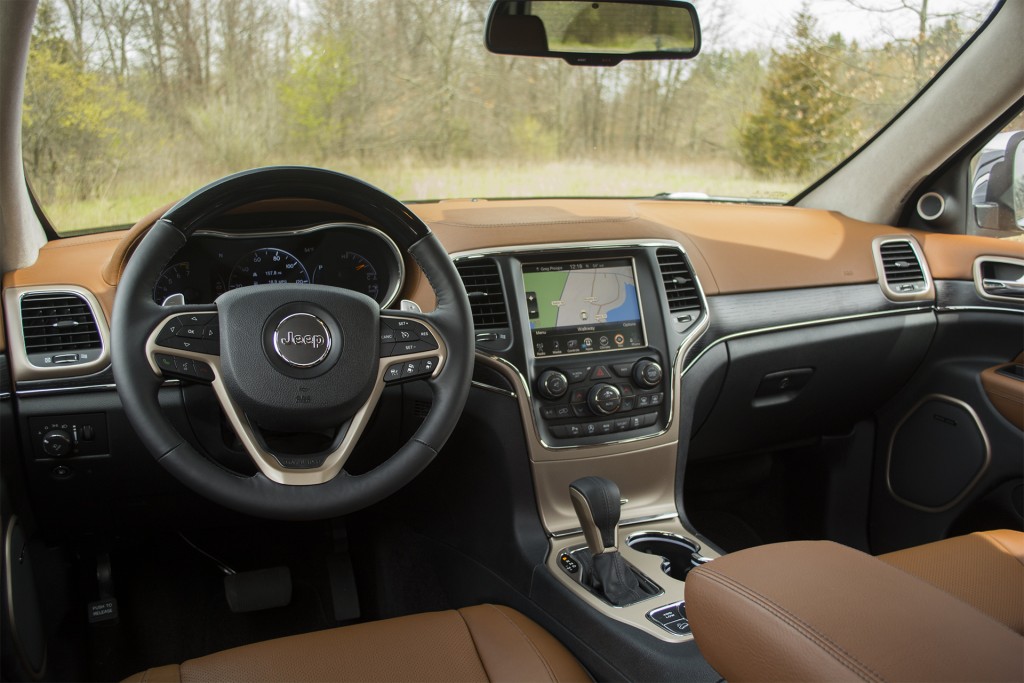 Interior Comfort, Quality and Ease of Use (9/10)
It is hard not to be impressed with the Grand Cherokee's interior. Jeep has put a lot of work of improving the design for better ergonomics and using higher quality materials. Slip behind the wheel and you'll note wood trim running along the dash and part of the steering wheel, along with a dash that matches the color of the seats. The only item that may disappoint some is the center stack with a large touchscreen for the UConnect system. It looks slight out of place when compared to the rest of the dash. The upside to the center stack design is a simple layout. Also, Jeep has swapped the weird joystick controller for the transmission for a regular lever. This change should make it easier for you to realize that the vehicle is indeed in park.
Seats come wrapped in a brown leather that looks scrumptious. Both the driver and passenger get eight-way power-adjustable seats, along with heat and ventilation. Pair this with a power tilt-telescoping wheel and memory function for the driver, and you'll be able to find a comfortable position. The seats themselves provide the right balance of comfort and support. In the back, there is plenty of head and legroom for most passengers. The Summit trim gives rear seat passengers heat and USB inputs for charging devices. Cargo space measures 36.3 cubic feet with rear seats up and 68.3 cubic feet with them folded.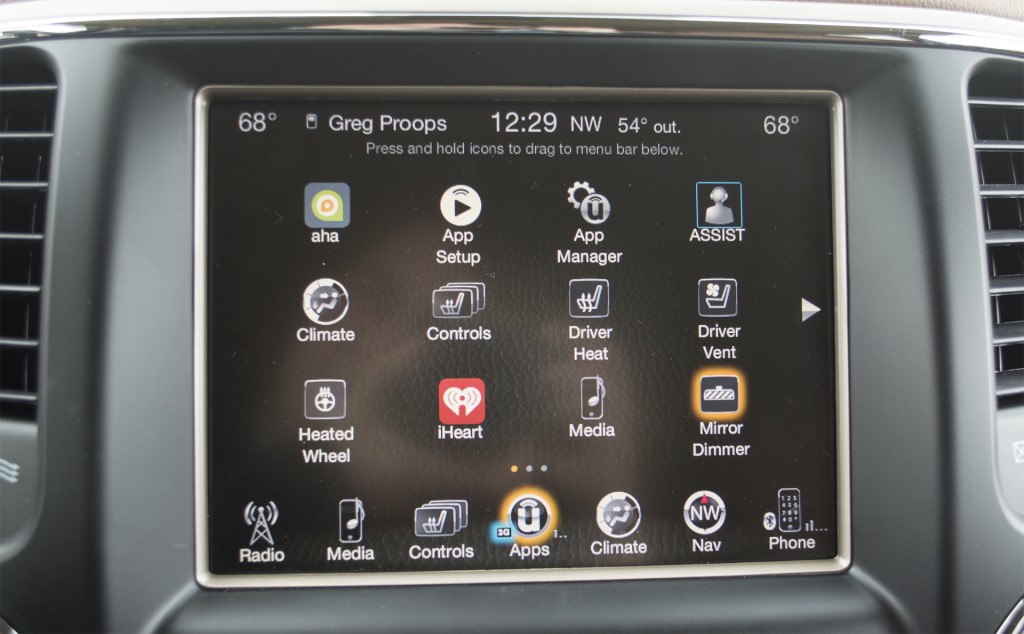 Technology (9/10)
Standard on the Laredo, Laredo E, and Limited is a 5-inch touchscreen, while the Overland, Summit, and SRT get an 8.4-inch touchscreen as standard. You can get it as an option on the Laredo E and Limited. Both systems feature FCA's UConnect system which has earned praise for being one of the easier systems to use. The interface is simple and features large touch buttons to perform actions or move to the various functions on offer. Jeep has added new features to the system such as a WiFi hotspot and integration with various smartphone applications. We do have a minor complaint. UConnect is starting to look somewhat dated when compared to competitor's infotainment systems.
Fuel Economy (9/10)
Our Grand Cherokee Summit was fitted with the base 3.6L V6. Paired with four-wheel drive, the model will return 18 City/25 Highway/21 Combined. We saw an average of 19 MPG for the week in mostly city driving.
Performance (8/10)
Jeep offers four different engines for the Grand Cherokee lineup. Most Grand Cherokees will feature the engine found in our tester, a 3.6L V6 with 295 horsepower and 260 pound-feet of torque. Next is a 5.7L HEMI V8 with 360 horsepower and 390 pound-feet of torque. A 3.0L EcoDiesel V6 provides 240 horsepower and 420 pound-feet of torque. Finally, there is a 6.4L HEMI V8 with 475 horsepower and 470 pound-feet of torque. This V8 is only available on the hot-rod SRT version. All of the engines come with an eight-speed automatic.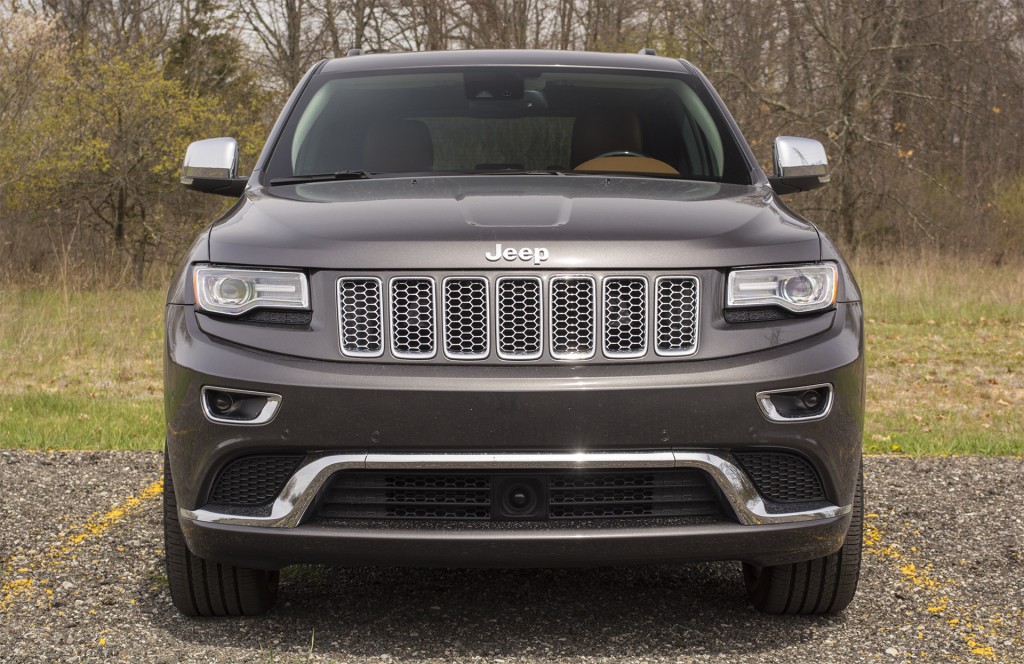 Rear-wheel drive comes standard and there is the choice of three different four-wheel drive systems. On the base Laredo, there is the Quadra-Trac I system that uses a single-speed transfer case and a fixed, 50/50 front-to-rear torque split. Limited and higher trims utilize Quadra-Trac II that uses a two-speed transfer case. This allows the four-wheel drive system to have low-range, along with hill descent control and Terrain Select – a system that can vary the setting of various components of the four-wheel drive system for specific terrains. Finally, there is Quadra-Drive which comes on V8 models. This features an electronic limited-slip rear differential and Selec-Speed – a low-speed cruise control system for off-road driving.
The 3.6L V6 is the best engine for most people as it offers the best balance of performance and efficiency. Leaving a stop is no issue as the V6 gets up to speed at a decent rate. However, the weakness of the powertrain comes into play when making a pass. Stab the accelerator pedal and there is no response for a few seconds until the transmission downshifts, allowing the engine to provide the extra speed needed. It also doesn't feel quite as fast in these situations due to our tester's curb weight of 4,955 pounds. The eight-speed automatic is smooth and provides quick upshifts. As we mentioned, downshifts could be slightly quicker.
Higher trims of the Grand Cherokee such as our Summit feature Jeep's Quadra-Lift air suspension. This suspension allows you to raise the Grand Cherokee's ground clearance to max height of 10.4 inches. The suspension also lowers the Grand Cherokee by 1.6 inches when it is put in park to make it easier to get in or out of the vehicle, and loading cargo. It also allows the Grand Cherokee to venture deep into off-road trails. Sadly we didn't get the chance to try the Grand Cherokee off the beaten path.
We can report the air suspension does provide a mostly smooth ride over some of the roughest roads on offer in the Metro Detroit area. Wind noise is kept to a whisper. We wished the same could be said for the road and tire noise as there was a fair amount coming into the cabin. The cause as we found out was our Grand Cherokee tester was wearing a set of low-rolling resistance tires and not off-road ones. Handling feels secure with little body roll and steering provide decent heft when turning.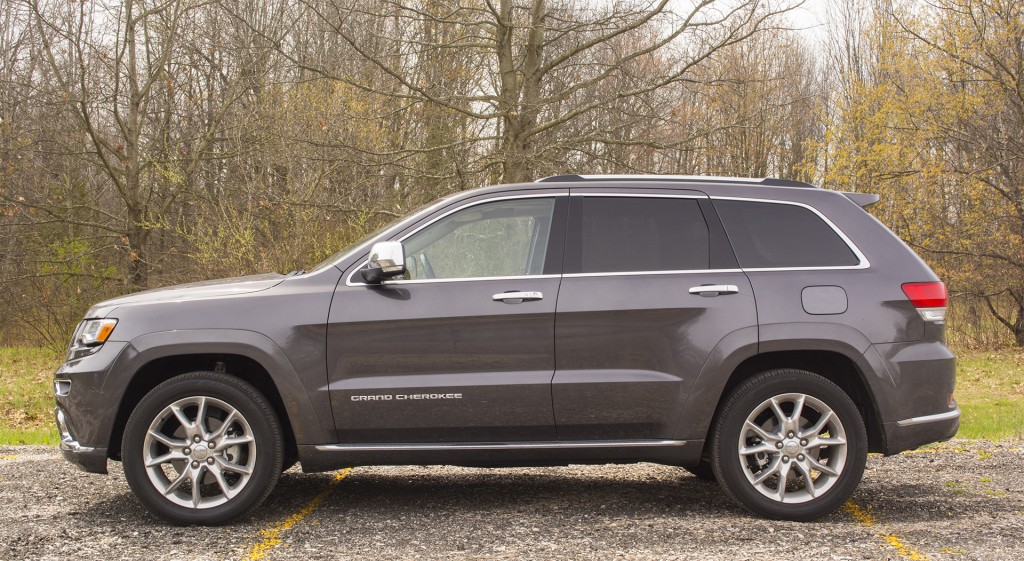 Total Score and Competitive Comparison (65/80, 81%)
The list of competitors to the Grand Cherokee is long thanks to the wide range of trims on offer. The closest one we can think of is the Toyota 4Runner, which has a similar reputation to the Grand Cherokee when going off-road and has excellent resale values.
Then there is the Volkswagen Touareg, which can match the higher trims of the Grand Cherokee in terms of luxuries and offers a diesel engine – although, at the time of this writing, Volkswagen has stopped selling it due to emission issues. The Dodge Durango shares the Grand Cherokee's platform and offers three rows of seating, but it isn't designed to go off-road.
Jeep does have something very special with the Grand Cherokee. It offers an impressive interior, wide range of engines, smooth ride, and off-road capability that puts in a class of its own. The only downfall for this model is its questionable reliability history which could put some buyers off. This is a shame because this is the best Grand Cherokee they have built. If Jeep can work out the reliability, we would be happy to recommend it. As it stands, we say proceed with caution if you have your heart set on one.
Read the FULL REVIEW Now to get more expert tips on the 2016 Jeep Grand Cherokee's safety, reliability, pricing, exterior and technology.
Search used cars for sale and find the best deals near you at iSeeCars.com.
To get a FREE iSeeCars VIN Report for a car, click here.