*Go straight to the FULL REVIEW.
Overview (Final Score: B)
The Land Rover Range Rover Sport (yes, that's a mouthful) is the smaller of the Range Rover line's series. Yet this is still a truly British sport utility that meets the expectations of the brand, including being designed around Old World luxury and extremely capable off-road performance.
With the optional third row seats, the Sport seats up to eight and has more usable cargo space than many of its rivals. Fuel economy returns are better in the real world than the EPA's predictions on the window sticker indicate – another plus on the Rover's side.
Still, the Sport isn't without its downsides. For those who need unrivaled off-pavement capability, there is no better option than the Range Rover Sport. We spent time in both the gasoline engine base model and the diesel-powered upgrade option. For our money, we'd recommend the latter, but read on to see what suits you best.
What We Love About the 2016 Land Rover Range Rover Sport:
Very off-pavement capable
Wonderful diesel option upgrades this rig nicely
Beautiful Old World design elements throughout
What We Don't Love About the 2016 Land Rover Range Rover Sport:
Lackluster performance in the gas engine
Low predicted reliability and durability
Rivals offer better on-road performance and comfort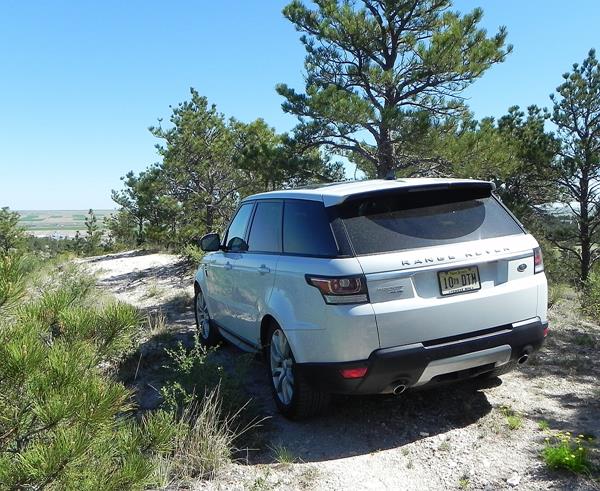 Interior Comfort, Quality, Ergonomics (9/10)
Like most Jaguar Land Rover vehicles, the Range Rover Sport has an interior that exudes elegant Old World style. Some might find this off-putting, as it's very simple and relies on plain design elements and high materials quality to create its classy appeal. This conservative approach has a lot of appeal for many.
Seating is excellent up front, with plenty of adjustability and an excellent layout of controls and interfaces. The driver's information screen between gauges is a full five inches in size and can be configured to show a wealth of information ranging from vehicle information to turn-by-turn directions and more. We especially like the real-time and long-term MPG outputs and the all-terrain dynamics when off the road.
In the second row, a 60/40 split-folding rear bench can seat up to three and is comfortable for adults to use. It's also slide and recline, making it more comfortable than many in this segment. It sits higher than the front seats as well, offering a better road view and improving legroom, which is good – even for someone over six feet.
There is a third row option for the Sport model, but it's largely for children. With all of the rear seats folded, cargo space is 60 cubic feet, but it's very accessible thanks to the relatively square build and wide body of the Rover's design.
Technology (8/10)
The Range Rover Sport is one of the more technologically adept Land Rover vehicles we've seen. Range Rover has improved on the standard Land Rover interfaces which are, in turn, improvements on the Jaguar setup.
An 8-inch touchscreen sits at the center of the dashboard in the Range Rover Sport. It utilizes gestures similar to what most people use on their smartphones and tablets, making it more intuitive to operate. Swiping and pinching, for example, do exactly what you'd expect. App include iHeartRadio, Stitcher and other common apps. Navigation is optional in the Sport model.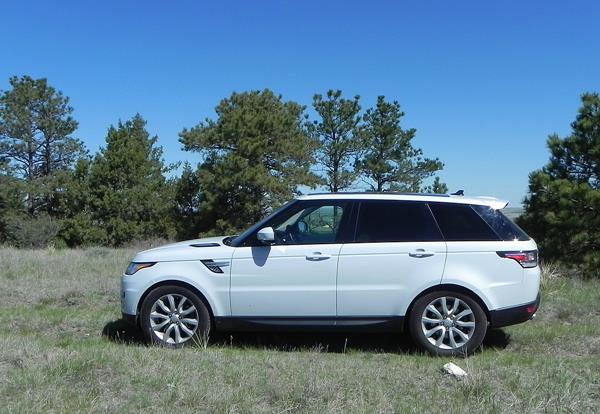 Fuel Economy (9/10)
The Range Rover Sport is rated by the EPA at just 22 mpg combined, 20 mpg in the city and 26 mpg on the highway. In the real world though, those numbers are conservative. In a gasoline model on a short but well-mixed driving trip, we managed close to 25 mpg overall.
The available diesel option for the Sport is rated at 25 mpg combined (22 city, 29 highway). In that model, which we drove more extensively, we saw just over 24 mpg combined overall.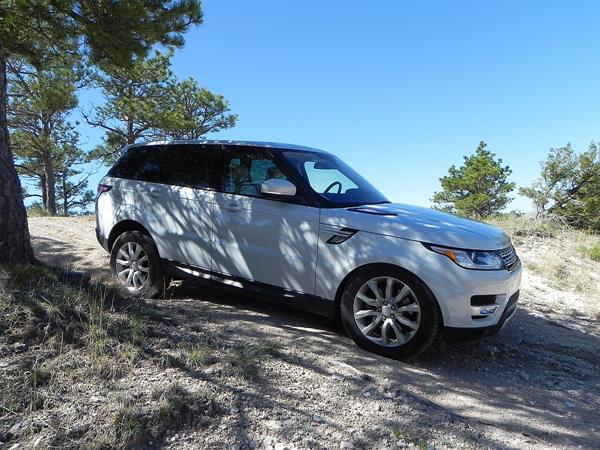 Performance (10/10)
There is a lot to love about the performance levels in the Range Rover Sport. The standard engine is a 2.0-liter turbocharged four-cylinder gasoline burner that outputs 240 horsepower and 250 pound-feet of torque – plenty for the little Rover. A 9-speed automatic transmission and four-wheel drive are standard equipment. This engine will propel the Sport model to sixty miles per hour in about 8 seconds.
Also available is a 3.0-liter V6 turbodiesel engine that puts out 254 horses and 443 lb-ft of torque. This engine is very responsive and is mated to an eight-speed automatic transmission – again with 4WD as standard. Our average 0-60 mph time in this configuration was about 7 seconds.
Out on the road, the 2016 Range Rover Sport is a well-tuned, comfortable ride. There's no getting around the off-road feel, but suspension tuning in the Rover is very well done and makes for a great around-town and highway drive.
Off the pavement, of course, things are exactly as they should be. The Terrain Response system gives the driver four basic off-road scenarios to choose from to automatically adapt acceleration and steering responses, as well as gearing and differential engagement. In General, things are good for most light off-road needs. Grass/Gravel/Snow is good for those conditions (namely light snow) while Mud/Ruts is for serious off-pavement driving. Finally, Sand is good for beaches, very loose dirt and deeper snow. Like any vehicle with the Range Rover name, the Sport is far more adept off the road than its appearance might suggest.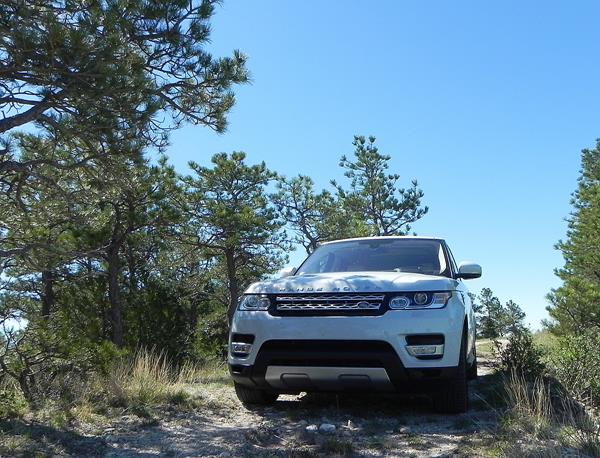 Total Score and Competitive Comparison (67/80, 84%)
The luxury SUV market has no lack of rivals for the Range Rover Sport. The Acura RDX, BMW X3 and Volvo XC60 are solid matches for the Rover on the road and for daily usefulness. The Acura and Volvo are superior in those respects. However, the Range Rover is best-in-class off the pavement with no real rival in the segment.
If you're looking for a very capable sport utility in the luxury segment, the Range Rover Sport is an excellent choice. If driving on the road is your primary goal and only light off-roading is expected, there are competitors that might be a better fit. If you don't want to compromise your capability in the dirt and rough, there's no rival for the Sport.
Read the FULL REVIEW Now to get more expert tips on the 2016 Range Rover Sport's safety, reliability, exterior and pricing.
Search used cars for sale and find the best deals near you at iSeeCars.com.
To get a FREE iSeeCars VIN Report for a car, click here.