Overview (Overall Grade after 8 Categories: B+)
Yes, we all know that Volkswagen is embroiled in a worldwide scandal known as "Dieselgate" due to their cheating during emissions testing on their diesel TDI 2.0 liter 4-cylinder engines which up until now were hot sellers for the brand in the Golf, Sportwagen, Passat and of course, their bread and butter Jetta compact family sedan.
But for this review, we cannot hold the sins of one engine against a car that comes with four other perfectly good powertrains—they are the Jetta hybrid, all new base Jetta gasoline 1.4 turbo with 150 horsepower/184 lb. feet of torque making it decidedly superior to the "so ancient it required carbon dating to learn its age" base 115 horsepower motor from last year and again we also see the return of the 2.0 liter turbocharged 4-cylinder sporty engine in the GLI sedan which pumps out 210 horsepower/207 lb. feet of torque.
So if you can separate the Jetta from the Volkswagen scandal, what you have before you is one of our favorite four door sedan buys on the market today. Read on to find out more.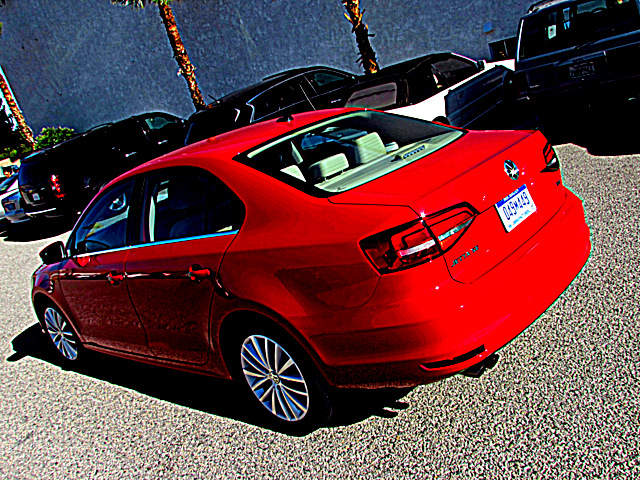 What we loved about the 2016 Volkswagen Jetta
The new base 1.4 liter turbocharged 4-cylinder replaces ancient 2.0 liter unit
The Sport trim level at just over $20,000 represents a tremendous value
The wide availability of Apple Car Play and Android Auto Infotainment Connectivity
What we didn't love about the 2016 Volkswagen Jetta
No TDI diesel option this year due to emissions scandal
Wish manual transmission was more widely available across trim levels
Reliability should not be just average for such an iconic car
For the full review, visit 2016 Volkswagen Jetta.
Search used cars for sale and find the best deals near you at iSeeCars.com.
To get a FREE iSeeCars VIN Report for a car, click here.