*Go straight to our full review HERE.
Overview (Final Score: B+)
The 2017 Buick LaCrosse is all-new for the model year and it really shows. Especially inside. In years past, it's been little more than a Chevrolet Impala with lipstick, but it's now definitely differentiated from the Chevy, at least on the inside. Our chief complaint about the LaCrosse is its plain and fairly boring exterior look.
Once inside the LaCrosse that impression changes immediately. This sedan has one of the more well-done interiors we've seen in any sedan segment. That's backed up with a confident drive dynamic and smart fuel economy thanks to the tried-and-true drivetrain underneath the car.
The 2017 LaCrosse is now truly competitive with both top-level sedans and entry-level luxury models and finally hits the sweet spot Buick has long aimed for. This is an excellent car that definitely deserves a high rating.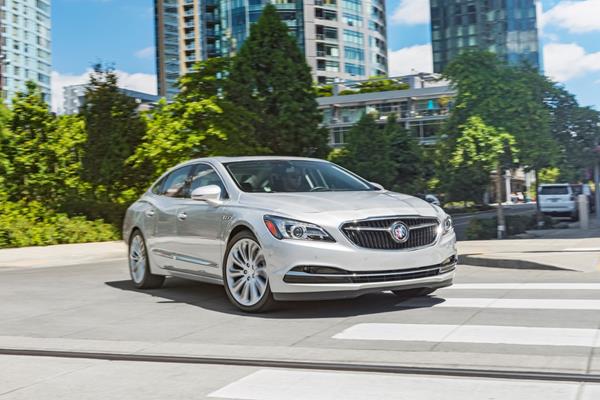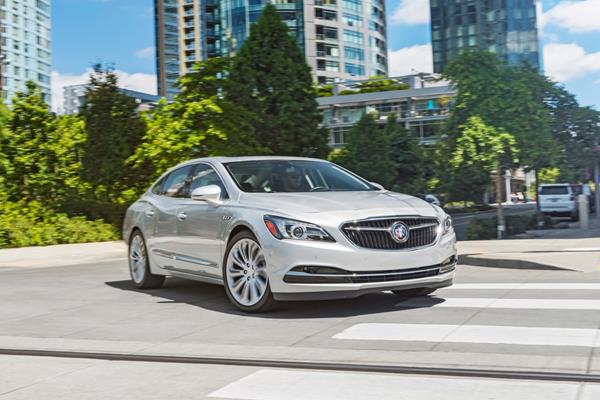 What We Love About the 2017 Buick LaCrosse:
Wonderful interior experience
Composed drive dynamic
Solid fuel economy returns in the real world
What We Don't Love About the 2017 Buick LaCrosse:
Very "blah" exterior with little pizzazz
Value may be hard to discern versus competition
Some luxury amenities can be pricey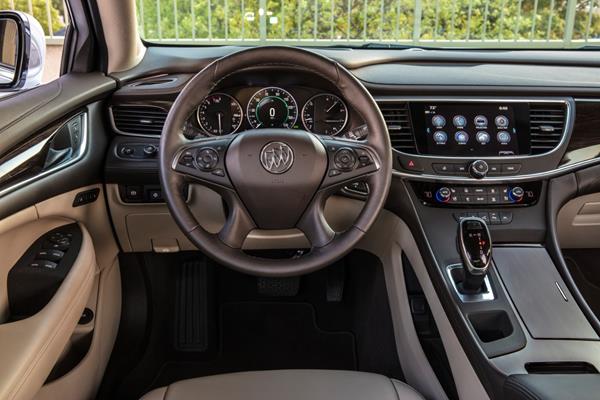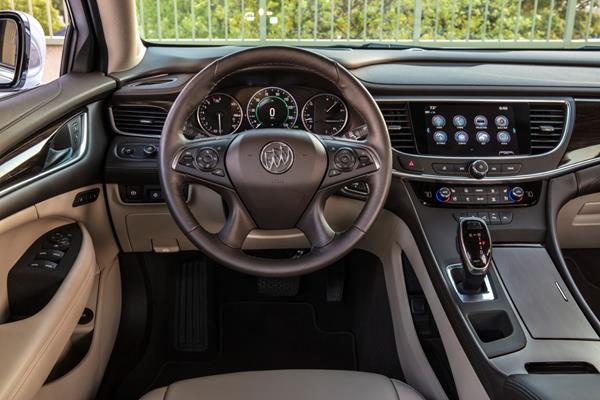 Pricing and Value (8/10)
The 2017 LaCrosse is well-priced for the segment, though comparables are not easily found as most are true luxury cars or top-trim regular vehicles. The premium-level Buick fits somewhere between those standards and is priced accordingly.
The base price for the four-door is excellent, fitting below most top-fit models in the standard segment and well below the expected price of a luxury model. Most buyers will probably find their sweet spot for price and value in the Essence or Premium trim levels, where the 2017 LaCrosse is priced at about $39k-$41k. Adding all-wheel drive, a good choice for many markets, increases the car's cost by about $2k.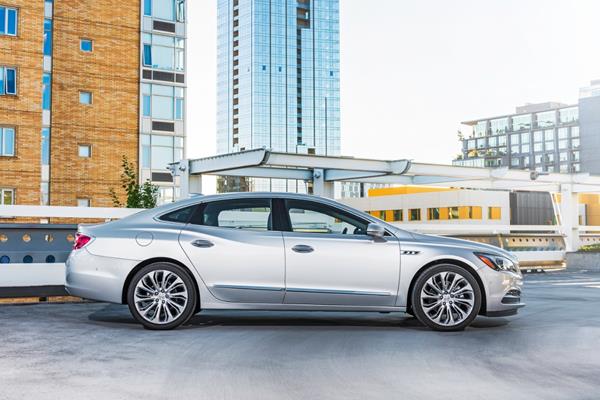 Total Score and Competitive Comparison (71/80, 89%)
The competition for the 2017 Buick LaCrosse is mainly from the high-trim standard sedan arena and the entry-level luxury market. The Buick, sitting between those two points as a premium-level sedan, straddles both lines in its base and uppermost offerings. Most comparable are the equally-beefy in size Chrysler 300 at its top-most point, which is very comparable and also has AWD as an option. The Lexus ES is another comparable, though it is much more luxurious inside and out and priced accordingly. Shoppers might also want to consider the Toyota Avalon in its highest trim as an option.
As it is, the 2017 Buick LaCrosse is singular in the full-sized sedan category. It's more than just a tarted up Impala, as it was in years past, and it's far more well done than might be expected from those used to Buick models from the 1990s and early 2000s. It's enjoyable to drive, well-mannered and unobtrusive. This is a very likable sedan.
You can learn more about the 2017 LaCrosse now in the FULL REVIEW.
Search used cars for sale and find the best deals near you at iSeeCars.com.
To get a FREE iSeeCars VIN Report for a car, click here.