Overview (Final Score: B)
Once upon a time, Hyundai decided to build a luxury sedan that offered the appointments, refinements and a long list of equipment from higher-end automakers at a surprising price. That model would be the Genesis sedan. Fast forward to late 2015 when Hyundai announced the Genesis would be spun off into its own brand and the model boasting this name would be changed to G80. This and the flagship Hyundai G90 sedan would provide luxury buyers an alternative to the class leaders.
Almost two years after this change, how is the Hyundai Genesis G80 faring?
What We Love About the 2017 Genesis G80:
Well-appointed interior
V6 offers plenty of grunt
Cushy ride
What We Don't Love About the 2017 Genesis G80:
No Apple CarPlay or Android Auto with optional infotainment system
Fuel economy could be better
Fair amount of road noise coming inside
You can learn more about the 2017 Genesis G80 now, read the full review HERE.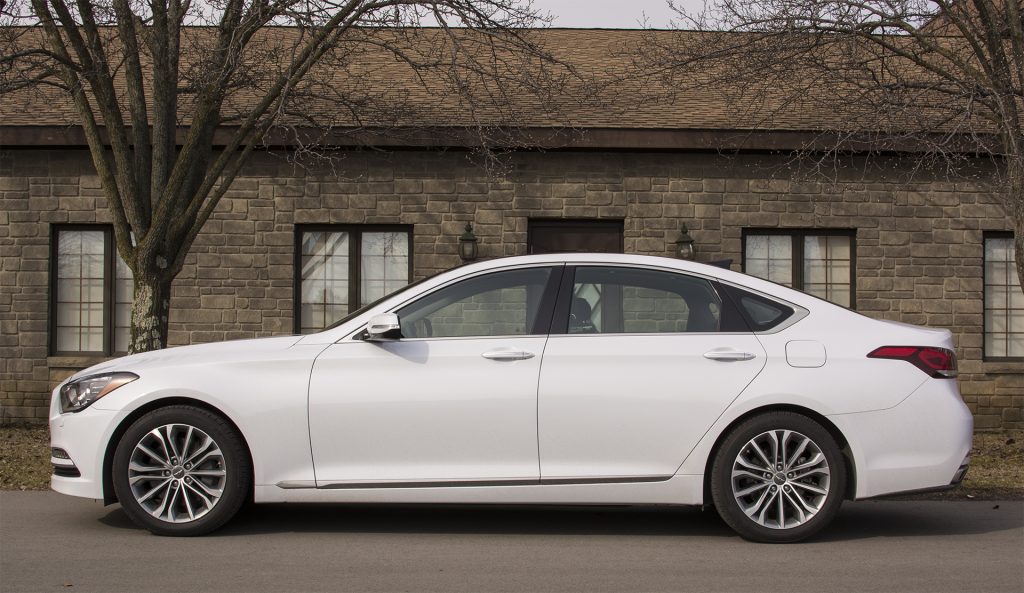 Total Score and Competitive Comparison (69/80, 86.3%)
If you're willing to spend a bit more cash, there are some excellent alternatives to the Genesis G80. The Lexus GS 300 and similar models provide an excellent reliability history and smooth ride. Jump for the F-Sport package and you'll get one of the sharpest handling sedans on sale. The Cadillac CTS offers polarizing styling and handling that either equals or exceeds what may find in German sedans. If you something with the ultimate luxuries, the new Volvo S90 is worth a close look for the interior appointments on offer.
The 2017 Genesis G80 may not have the name recognition as the competition. But it does deliver one of the strongest value proportions for a midsize luxury sedan. It doesn't hurt that the G80 is well appointed, provides a quiet and smooth ride, and comes with a number of safety features that you would need to pay extra for in other models. For some people, that's all they'll need and want.
Get more expert advice on the 2017 G80 in the full review HERE.
Search used cars for sale and find the best deals near you at iSeeCars.com.
To get a FREE iSeeCars VIN Report for a car, click here.