Overview (Final Score: B)
The 2017 Hyundai Elantra has been completely redesigned for this model year. This next-generation vehicle is not as thick with "wow factor" as was its predecessor, but has become a more contemporary, even grown-up compact sedan in its evolution. A smart engine powers the new Elantra and a little bit of added size – roughly an inch in length and width – give it more space inside. The very obvious exterior design changes are carried inside the car as well, which boasts a more upscale look and feel. The rear seats see more space for passengers and the instrument and controls layouts are much-improved as well. In all, this four-door compact sedan is a far better offering to the market when compared to its predecessor, but it's only marginally competitive in terms of its driving experience overall.
What We Loved About the 2017 Hyundai Elantra
Excellent interior experience with a much better feel despite the low price point.
Solid fuel economy returns that don't require finagling to make them happen.
Good everyday use dynamics and ergonomics.
What We Didn't Love About the 2017 Hyundai Elantra
Exterior design is a bit boring and run of the mill.
No pep to its step, though it's not a slouch either.
Trunk is a bit smaller now.
For the full review, visit 2017 Hyundai Elantra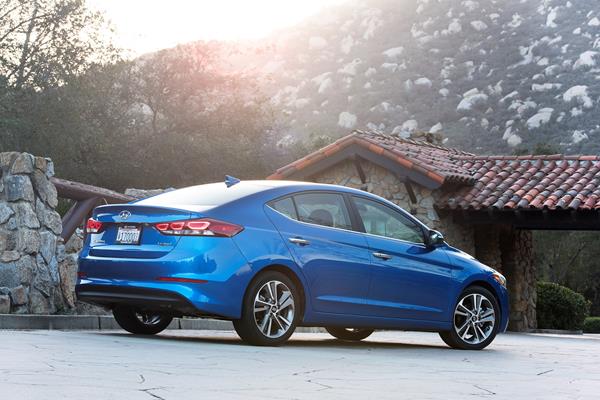 Search used cars for sale and find the best deals near you at iSeeCars.com.
To get a FREE iSeeCars VIN Report for a car, click here.