*Go straight to the FULL REVIEW.
Overview (Final Score: B-)
The 2017 Infiniti Q70 carries on with the big sedan's march through time. Although outdated by most standards, there is still a lot of appeal in this sedan's beautiful design and excellent interior. The strong V8-powered option and wonderful road presence are high points for this luxury sedan.
Infiniti hasn't changed much with this car versus last year's model, and we expect that a new generation of the car is coming very soon. Knowing that, buyers should be aware that great deals on this 2017 model might be in the offing as dealerships move to clear stock amid slow sales.
The 2017 Q70 comes in a V6, V8 and Hybrid model as a four-door luxury sedan seating five.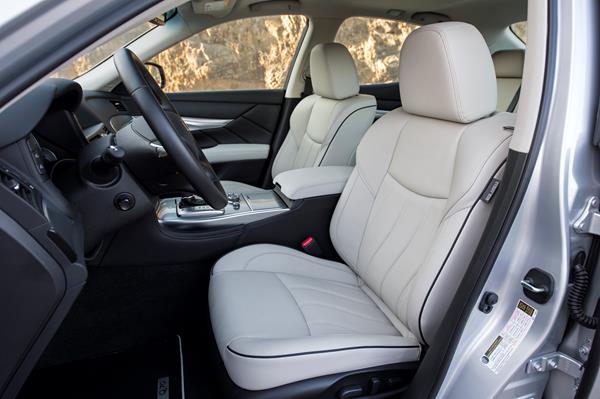 What We Love About the 2017 Infiniti Q70:
Beautiful exterior design that is timeless in appeal
Excellent interior with lots of room
Strong V8 option with refined muscle
What We Don't Love About the 2017 Infiniti Q70:
Very outdated infotainment
Priced higher than most competitors
Lack of advanced safety and driver assistance tech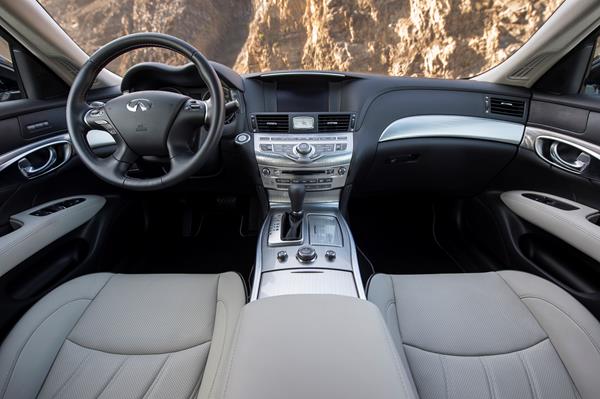 Pricing and Value (9/10)
The base model price for the 2017 Infiniti Q70 is higher than most competitors. Low sales volumes this year and stiff competition from newer competitors mean that getting a deal from dealerships is more likely. Be sure to bring up pricing at competing dealers for competing models and note how many are on the lot, unsold. It's likely that dealerships are becoming desperate to move the Q70 off the lot and will greatly incentivize buyers to make that happen.
Resale values for the Q70 are below average for the segment, but ownership length is also longer than most. This generally means that people who own the Q70 are more likely to enjoy it, keeping it longer.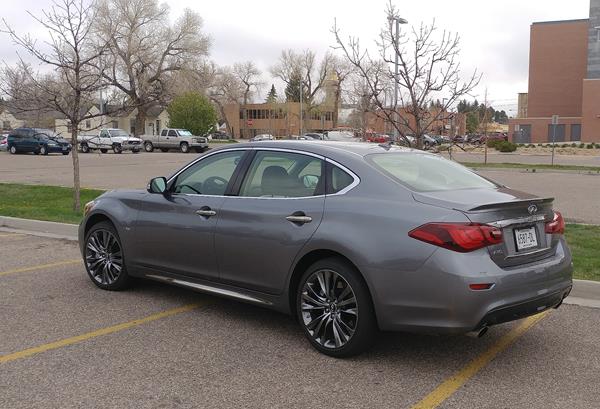 Total Score and Competitive Comparison (63/80, 79%)
Competitors to the 2017 Infiniti Q70 include the Lexus GS models, Mercedes-Benz E-Class and the new Hyundai Genesis G80. We recommend shopping all of these for comparison before deciding, as the Q70 often doesn't stack up well when all is told. Keeping it in mind for price comparison and to negotiate better offers might work in the buyer's favor.
The 2017 Q70 is a great sedan with a lot of style and one of the roomiest interiors you'll find. It's hampered by outdated infotainment, a lack of some advanced options, and a relatively high base price. We expect that Infiniti will soon be updating the aging Q70 with a new-generation of the car, which may make this rendition more compelling in terms of price reductions.
You can learn more about the 2017 Infiniti Q70 now in the FULL REVIEW.
Search used cars for sale and find the best deals near you at iSeeCars.com.
To get a FREE iSeeCars VIN Report for a car, click here.