*Go straight to our full review HERE.
Overview (Final Score: B)
The 2017 Infiniti QX50 is now one of the oldest luxury crossovers on the road in terms of design, and it hasn't seen many changes since last year. Its primary points of appeal are its beautiful exterior, fast-paced and sporty nature, and excellent back seat experience.
The 2017 QX50 seats five and has an price of entry that's much lower than most of its competition can boast. The base model QX50 still includes enough excellence to keep most buyers happy, but option packages can boost the level of opulence to the expectations of even the most discerning buyers.
The QX50's sporty drive, saloon styling and powerful engine performance remain its primary selling points and we won't complain about that one bit. There are other offerings on the market that make a compelling choice in the segment, but the ups and downs of the 2017 QX50 are geared toward a specific buyer. If sport saloons and fast-paced sedans are your bent, you're likely that buyer.
What We Love About the 2017 Infiniti QX50:
Timelessly beautiful exterior
Excellent drive dynamics and sporty appeal
Wonderful interior experience with a large back seat
What We Don't Love About the 2017 Infiniti QX50:
Infotainment is very outdated
Below par fuel economy returns
Cargo space leaves a lot to be desired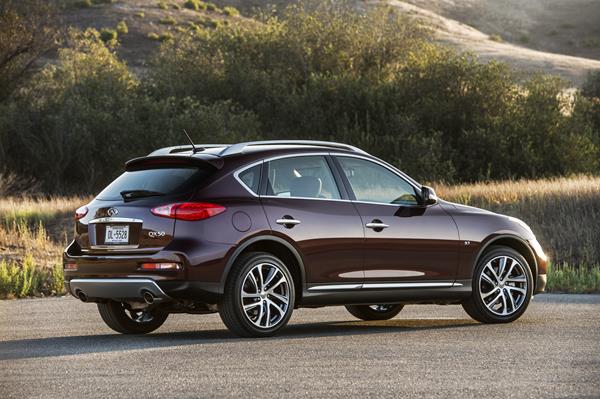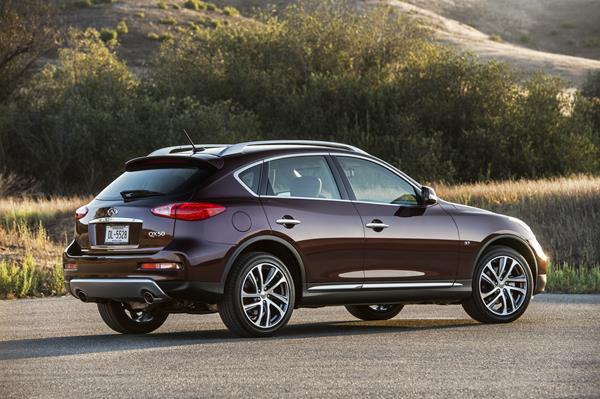 Total Score and Competitive Comparison (66/80, 83%)
There are a lot of competitors to choose from in the luxury crossover segments, including the smaller segment where the QX50 resides. The 2017 Inifiniti QX50 is one of the more sporty options available, appealing to a market that is generally under-served by other options being offered. The BMW X3 and Audi Q5 are close competitors in this regard and are well worth considering if more European styling is your preference and price isn't a concern.
The 2017 QX50 offers a lot to the premium buyer, with a low price of entry for those looking for the look and interior appeal of a luxury crossover without all of the bells and whistles, and a good mid-point luxury choice for those who want the lux, but not the high price tag.
If sporty driving is your primary need and a sedan is just too small for your requirements, the 2017 Infiniti QX50 is a solid choice.
You can learn more about the 2017 QX50 now in the FULL REVIEW.
Search used cars for sale and find the best deals near you at iSeeCars.com.
To get a FREE iSeeCars VIN Report for a car, click here.