Overview (Final Score: B)
The 2017 Nissan Titan XD is now offered as both a diesel-powered and gasoline-powered pickup working in between the light duty (half-ton) and medium-duty (three-quarter ton) markets. A heavy-duty half-ton, the Titan XD has more towing and pulling ability than its half-ton counterparts, but less than its three-quarter ton peers.
Because the Titan XD is in a class of its own, sitting between a standard half-ton and a full three-quarter ton pickup truck, it's difficult to find comparisons on the market. The nearest competitor is likely the Dodge Ram 1500 EcoDiesel model with its 3.0-liter diesel engine that offers far less towing and capability at a lower price. Otherwise, heavy-duty trucks like the Chevrolet Silverado 2500HD from and the Dodge Ram 2500 and Ford F-250 are higher up the ladder in terms of capability and price.
Having driven both the Cummins diesel-powered Titan XD and the V8 Endurance gasoline model, we found that most buyers in need of more capability than the average half-ton will likely find a match in the Titan XD. Drivers towing a lot of loads will prefer the diesel, while those only occasionally pulling a heavy camper or horse trailer will find the gasoline option to be just fine.
The Nissan Titan XD is offered in a variety of cab and bed length configurations and in both rear-wheel and 4-wheel drive.
What We Love About the 2017 Nissan Titan XD:
Smooth highway ride
Excellent towing capability with quietly capable gadgetry to make it easy
Comfortable interior experience, loaded or empty
What We Don't Love About the 2017 Nissan Titan XD:
Fuel economy is untested
Reliability is largely untested
Safety is not tested
You can find out more about the Titan XD pros and cons in the full review HERE.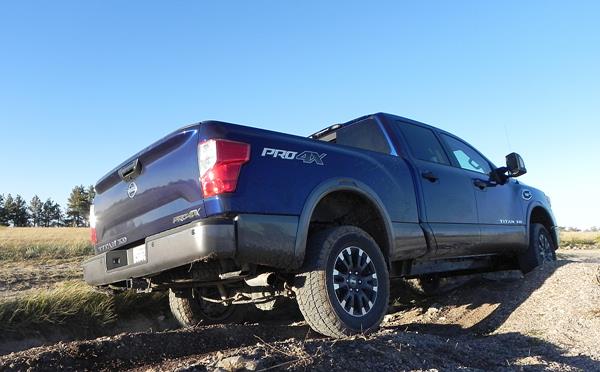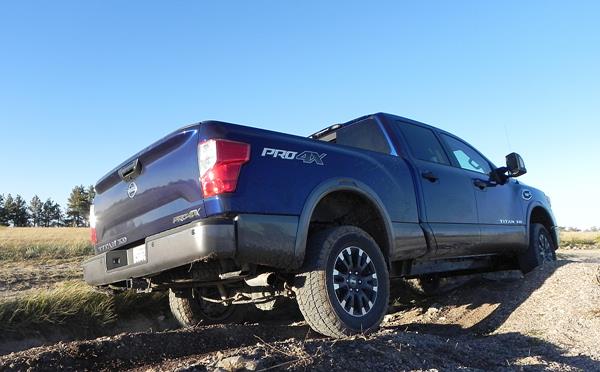 Search used cars for sale and find the best deals near you at iSeeCars.com.
To get a FREE iSeeCars VIN Report for a car, click here.