*Go straight to the FULL REVIEW.
Overview (Final Score: B)
The Toyota Land Cruiser entered a new generation last year as an all-new rendering of what's now Toyota's longest-running model brand. The Land Cruiser was introduced in 1951 and has seen various iterations since, building on a strong reputation for durability and go-anywhere reliability.
With the all-new model for the 2016 model year, the 2017 Land Cruiser continues forward with no significant changes. Upgrades last year included new exterior styling, a new transmission and a lot of safety technology. The modern Land Cruiser is a more plush, mannered drive compared to its rough-and-tumble predecessors, but it retains their legendary capability.
The Land Cruiser is not a low-cost vehicle, but rivals many luxury makes for its interior accouterments and excellent ride quality. With a muscular but well-mannered V8 under the hood, and a strong personality for family friendliness and get-anywhere options, the 2017 Land Cruiser is an excellent choice if you need luxurious capability and muscle, but aren't interested in the premium-branded Lexus LX, the Land Cruiser's twin.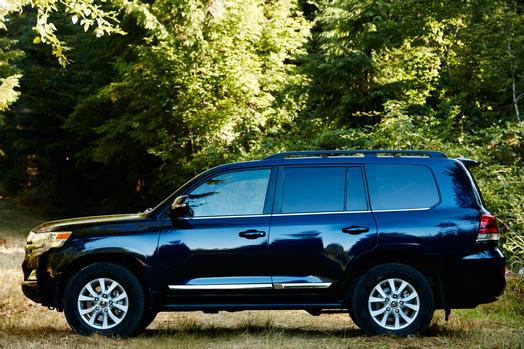 What We Love About the 2017 Toyota Land Cruiser:
Class-leading off-road chops with few true competitors
Great looks with a lot of curb appeal
Nicely done interior ergonomics and comfort
What We Don't Love About the 2017 Toyota Land Cruiser:
New look has little nostalgia for the Cruiser's past
Competes with luxury models but lacks a luxury nameplate
Poor fuel economy and annoying fold-up third row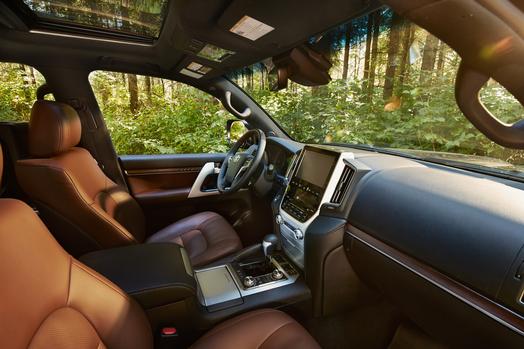 Pricing and Value (9/10)
There is no denying that the 2017 Toyota Land Cruiser is an expensive machine. It's also one of the most off-pavement capable vehicles available from the factory. The Land Cruiser comes with a host of standard equipment and plenty of room for the family and weekend warrior friends. Resale values are traditionally very high for this vehicle as well.
Total Score and Competitive Comparison (69/80, 86%)
Most of the competition for the 2017 Toyota Land Cruiser is in the luxury vehicle segment. Toyota's own Lexus LX 570 is a direct competitor, though its price point is a bit higher and its body styling is a little more grille-centric. The Lexus GX 460 is also a competitor, but it's a tad smaller and doesn't include some of the off-road components found in the Cruiser. The Land Rover Discovery is a solid contender against the Land Cruiser and might have more appeal for its styling.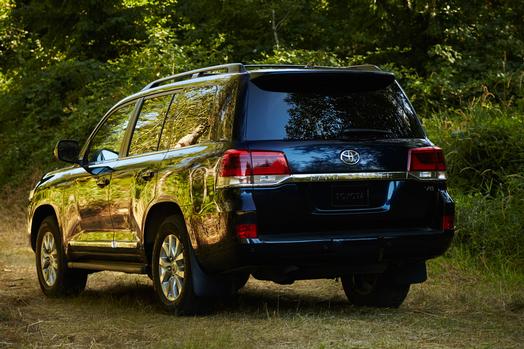 Outside of those competitors, there's nothing that compares to the 2017 Toyota Land Cruiser. It's the latest rendition of a storied machine that dates back into the 1950s as one of the most iconic off-road adventure vehicles in production.
You can learn a lot more about the 2017 Land Cruiser now in the FULL REVIEW.
Search used cars for sale and find the best deals near you at iSeeCars.com.
To get a FREE iSeeCars VIN Report for a car, click here.