Overview (Final Score: B)
The Toyota Prius was completely redesigned in 2016 to upgrade the body styling and improve the interior experience. Driving dynamics were changed and the car was given some upgrades to raise fuel economy and boost comfort. These have all paid off.
For the 2017 model year, changes are minimal and include making the Safety Sense advanced driver aid and safety features standard across the board for all Prius models. Additionally, the plug-in hybrid (PHEV) model has been reintroduced as the Prime for this new-generation Prius.
The 2017 Toyota Prius is a five-seat (with the exception of the four-seat Prime) hatchback sedan powered by a gasoline-electric hybrid powertrain. The Prius has its oddball points, but is an excellent compact hatchback in its own right, with the added bonus of a best-possible fuel economy. There are seven trim levels for the 2017 Prius, which means there are a lot of options for buyers in terms of accouterments and capability.
The 2017 Toyota Prius is far more likable than the Prius has ever been.
Finding serious competitors for the 2017 Toyota Prius is not easy, but good contenders include the Chevrolet Volt and the Nissan LEAF. The Volt is more stylish and offers a bit more comfort and spirit in its interior and drive. The LEAF is all-electric and has a limited range, but has more versatility than the Prius or Prius Prime. But the Prius is still the leader in hybrids and for good reason. Most of Toyota's hybrid models are excellent and well worth considering. Some of them (such as the Toyota Camry Hybrid) may be cross-shopped with the Prius as options.
What We Love About the 2017 Toyota Prius:
Class-topping fuel efficiency that's real-world doable
Much-improved interior with a spacey design element
Excellent safety and reliability expectation
What We Don't Love About the 2017 Toyota Prius:
Exterior style is still groan-worthy
Clunky and often hard-to-read infotainment interface
Plug-in hybrid Prime model loses a seat and a lot of cargo space
You can learn more about the 2017 Prius now in the full review HERE.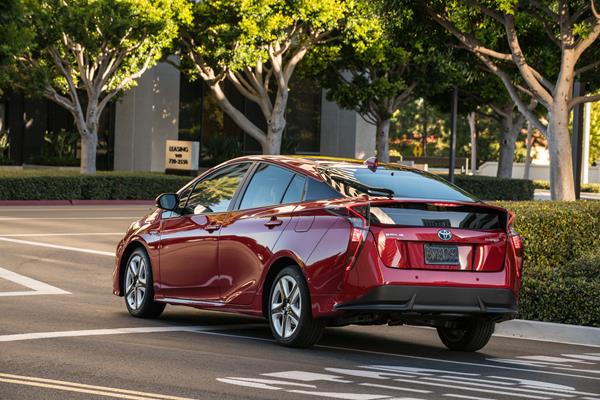 Search used cars for sale and find the best deals near you at iSeeCars.com.
To get a FREE iSeeCars VIN Report for a car, click here.