*Go straight to the FULL REVIEW.
Overview (Final Score: B)
The 2017 Toyota RAV4 is virtually unchanged from the 2016 model year, when the crossover received a refresh with styling upgrades. The RAV4 remains a nice-selling crossover in the compact segment with sales numbers on the rise. Those attracted to the RAV4's unusually strong looks when compared with other Toyota models will find a well-rounded, value-oriented little crossover lies underneath that eye-catching skin.
That said, shoppers should keep competing crossovers in mind while evaluating the 2017 RAV4 because the compact segment is very hot and full of excellent contenders. There are sportier, more fuel efficient and classier options available in this segment compared to the RAV4. Buyers who know what they want will definitely find it in the compact crossover arena.
Yet the 2017 Toyota RAV4 is still a compelling offering. With (actual) seating for five adults, a generous cargo area and the hybrid option, there are a lot of reasons to look at the Toyota that helped found this compact segment.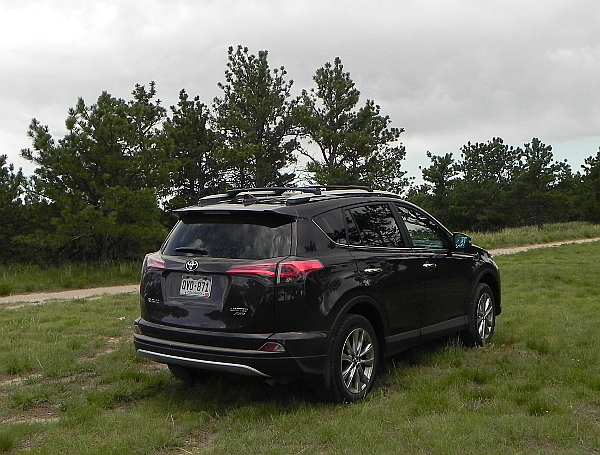 What We Love About the 2017 Toyota RAV4:
Great exterior look compared to previous generations of this crossover
Excellent safety ratings across the board
Good interior experience and infotainment
What We Don't Love About the 2017 Toyota RAV4:
Some interior elements are a bit out of place
Fuel economy doesn't always measure up in the real world
Performance is often sluggish and disinterested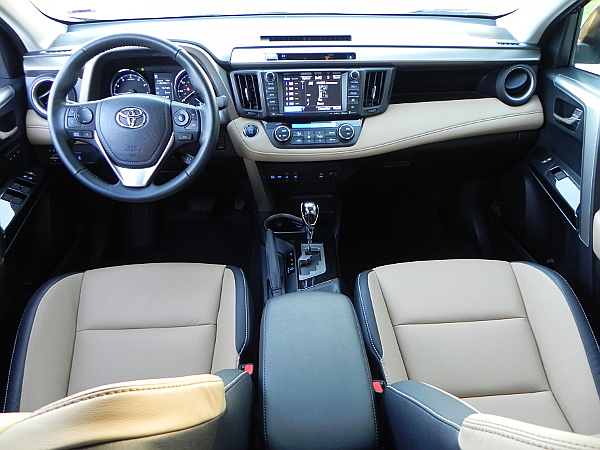 Pricing and Value (8/10)
The baseline 2017 RAV4 is significantly more expensive than its peers, but often has more accouterments included. Most buyers are more likely to be in the middle tier with the SE models, which are priced at about $30k when well-equipped.
We recommend the front-wheel drive models for most buyers, which offers a lower price point and good traction and capability in all but the most severe weather. The AWD model is best left to those living in very inclement geographic areas. The Hybrid model is good for those driving mainly around town and is not recommended for those doing a lot of highway driving.
The 2017 RAV4 is continuing with the sales growth the model held during the 2016 model year and thus may not be as incentivized for sale this year as it was last year.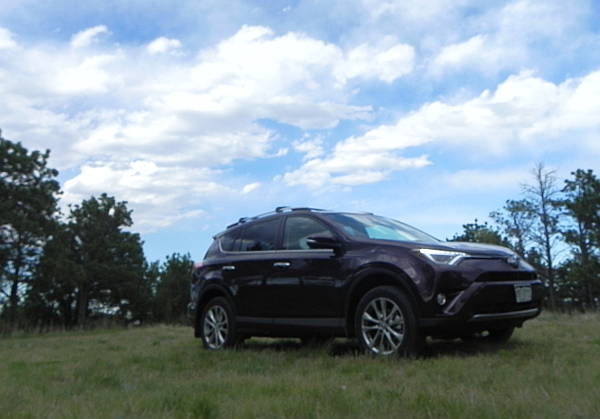 Total Score and Competitive Comparison (66/80, 83%)
The 2017 Toyota RAV4 has a high score in our testing, but is in a segment full of high-scoring, excellent competitors. We recommend cross-shopping against the sporty and very ergonomic Mazda CX-5, the well-priced and capable Hyundai Tucson, and the very well-rounded Ford Escape. Also worth note is the family-friendly Nissan Rogue. Several of these competitors offer an optional third row of seating and most are competitively priced and fuel efficient as well.
There are good reasons to consider the 2017 RAV4, of course, and those include its high reliability expectation, excellent safety record, and eye-catching exterior. The RAV4 has a lot going for it and should definitely be on anyone's shopping list when looking in the compact crossover segment.
You can learn more about the 2017 Toyota RAV4 now in the FULL REVIEW.
Search used cars for sale and find the best deals near you at iSeeCars.com.
To get a FREE iSeeCars VIN Report for a car, click here.