*Go straight to the FULL REVIEW.
Overview (Final Score: B-)
The Tundra has slowly gained its strong foothold in the American landscape of pickup trucks. Its sales figures are still below those of the traditional domestic makes, but brand loyalty and a strong reputation for dependability have kept the Tundra moving forward. So much so that Toyota has a difficult time building enough to meet sales demands.
The 2017 Toyota Tundra carries on with revisions made to the truck a couple of years ago and the slight updates from last year. The 2017 Tundra has 50 configuration options, ranging from cargo bed length and cab configuration to interior amenities. Trim levels that emphasize utility, off-road capability and luxurious comfort are offered in the Tundra.
The Tundra's shining points are its box-checking capability on every front, no-nonsense overall design, and the quiet way Toyota has built a core following for this truck in a very competitive US pickup truck market. All without offering anything beyond the Tundra's basic half-ton pickup capabilities.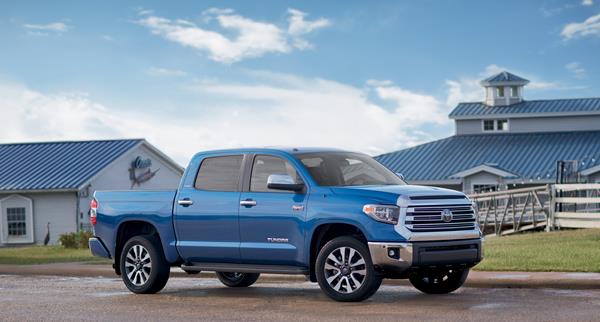 What We Love About the 2017 Toyota Tundra:
Roomy interior with tons of package options and storage space
Reliability and value are high – perhaps the highest in the segment
Exterior design is robust and no-nonsense
What We Don't Love About the 2017 Toyota Tundra:
Fuel economy is poor in a segment replete with mpg-boosting tech
No V6 powertrain option limits the base-level sales volumes for this truck
Rivals are thicker with options, especially in engines, and versatility points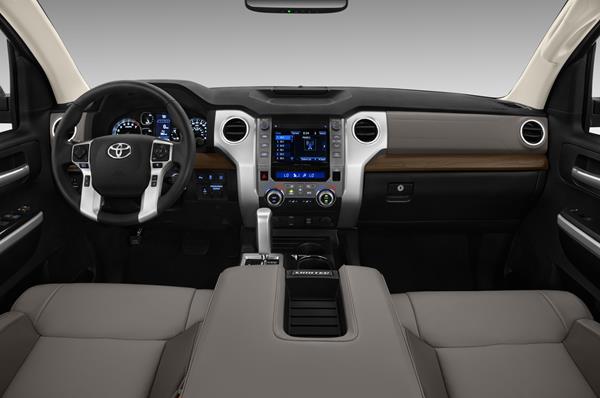 Pricing and Value (9/10)
The 2017 Tundra's primary value point is that it fulfills all the standard requirements for a full-size pickup. The half-ton Tundra does everything well, though it doesn't particularly standout at anything. Its very high resale value retention only makes the value metric better for the Tundra.
One thing to note is that Toyota does not target fleet sales for the Tundra, which is part of the reason its sales figures are generally lower. Comparisons with higher trims in competitive trucks show that the resale and value retention are still excellent points.
High reliability expectations and a good workhorse reputation make the Toyota Tundra a great option in the full-size pickup market. Fuel economy and related costs are its only serious downer.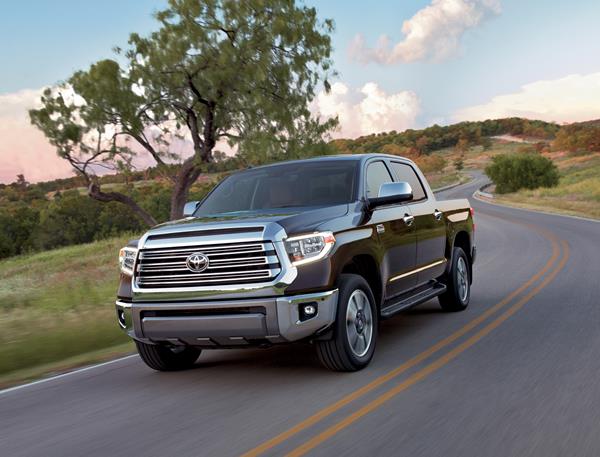 Total Score and Competitive Comparison (67/80, 83%)
The 2017 Toyota Tundra can be summarized as an excellent all-around performer with nothing seriously detracting from its workhorse design compared to others in the full-size half-ton pickup truck segment.
The Tundra does have solid competition from the other pickups available in the US. The Chevrolet Silverado offers excellent value and its GMC Sierra twin has a classy presence. The workhorse excellence of the Ram 1500 is hard to deny, especially with its diesel engine option. The best-selling Ford F-150 leads the segment for a reason and much of that is due to fuel economy and being a fleet favorite. The new Nissan Titan offers a heavy-duty half-ton option in the XD model that might appeal to some buyers looking for more bulk for their buck.
The 2017 Tundra may not be a glitzy leader in any one category, but it certainly does check all of the boxes a truck owner might have, and it offers class-leading reliability to boot. The overall 2017 Toyota Tundra package of value and reliability are hard to argue with.
Now you can learn a lot more about the 2017 Tundra in the FULL REVIEW.
Search used cars for sale and find the best deals near you at iSeeCars.com.
To get a FREE iSeeCars VIN Report for a car, click here.