*Go straight to our full review HERE.
Overview (Final Score: B)
The world is ever-changing and in automotive, sometimes the surprise comes when the norm is rejected and a new rise in popularity comes. So it is with station wagons, which are making a comeback of sorts. The all-new 2017 Volkswagen Golf Alltrack is heralding that idea, running in to meet perennial favorites and offer a more premium option to the Golf SportWagen.
The Golf Alltrack is compelling thanks to its cost-consciousness (considering amenities) and extreme versatility. It has a bit more ground clearance than a standard Golf or SportWagen model, has all-wheel drive as standard and 66.5 cubic feet of cargo space – roughly equivalent to most compact crossovers.
On the road the Alltrack is smooth and competent, and off the road it's capable of any light-duty task you ask of it. For family hauling, daily driving and weekend adventuring, the Golf Alltrack is definitely a good option for today's buyer.
What We Love About the 2017 Volkswagen Golf Alltrack:
Great cargo and seating room
Controls and front seat layout are excellent
Solid engine performance and excellent dual-clutch automatic transmission
What We Don't Love About the 2017 Volkswagen Golf Alltrack:
Infotainment is behind the times
Not the roomiest back seat available
Value proposition is mixed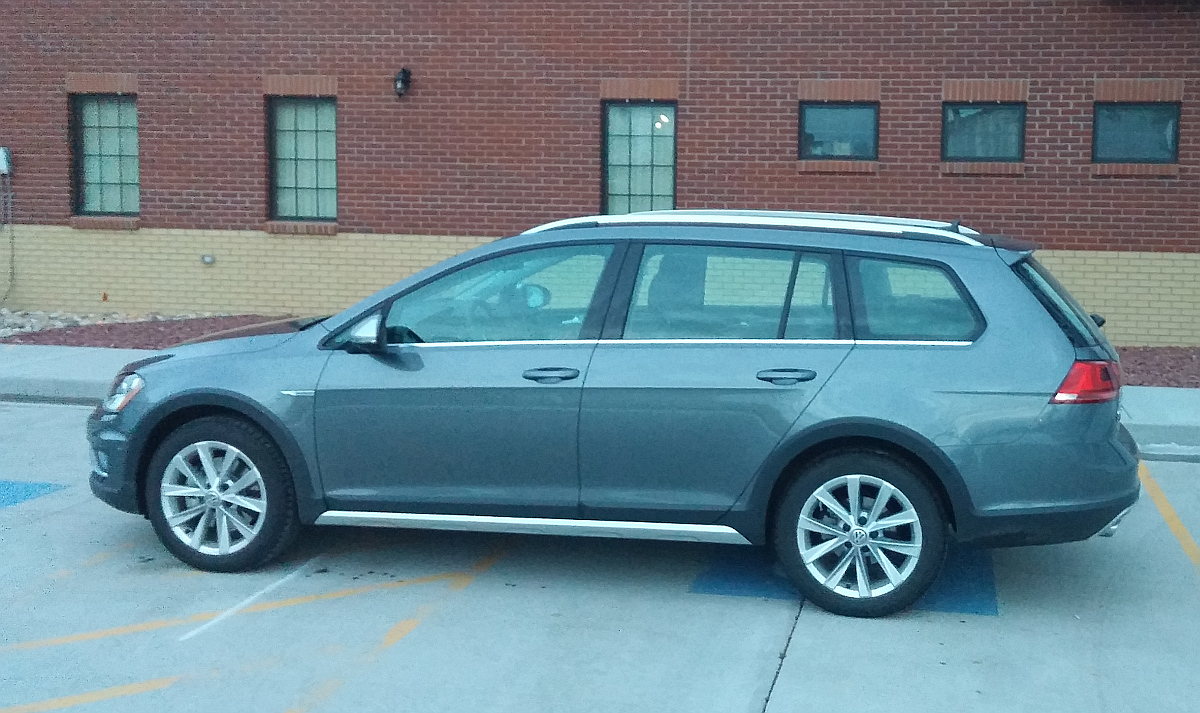 Total Score and Competitive Comparison (68/80, 85%)
The most obvious competitor to the 2017 Volkswagen Golf Alltrack is the Subaru Outback, which is an excellent vehicle. On every front but its price tag, the Subaru is better than the Alltrack, but the VW does have the price advantage.
VW's luxury brand, has the Audi Allroad, which is also very similar to the upper-trim version of the Alltrack and worth cross shopping. Similarly, the base model Alltrack, which better equipped than the Volkswagen Golf SportWagen, is also more expensive. Base-level buyers might look towards that model as a lower-cost option.
We really enjoyed the 2017 Golf Alltrack and think it's a great new entry into the all-wheel drive station wagon segment. It fits into many lifestyles, offering a non-SUV option for get-anywhere needs and everyday family use. The Alltrack is versatile, family friendly and well equipped.
You can learn more about the 2017 VW Golf Alltrack now in the FULL REVIEW.
Search used cars for sale and find the best deals near you at iSeeCars.com.
To get a FREE iSeeCars VIN Report for a car, click here.