*Go straight to the FULL REVIEW.
Overview (Final Score: A-)
The four-door Volkswagen Jetta sedan has an unbeatable mix of roominess, affordability and a solid driving experience unlike anything available at similar prices from automakers in Japan and North America. Volkswagen has managed to stick it out in the US market through good and bad sales years.
Now many are questioning if Volkswagen has the stuff to bounce back from the recent Dieselgate scandal that robbed the brand of one of its most popular and fuel efficient powertrains. Admittedly it appears that Volkswagen may manage to survive thanks to a high-margin three-row SUV called the Atlas, which will no doubt appeal to buyers of the Ford Explorer, Toyota Highlander, Kia Sorento and GMC Acadia. But will Volkswagen's core fan base, which is fanatical about performance versions of the Jetta sedan and Golf hatchback, be swayed?
It's doubtful that those who love their GTI and Jetta GLI sport sedans will suddenly long for a rather large family SUV unless situational matters force them to sell their fun car. And, oh yes, the 2017 Volkswagen Jetta GLI tested here is a whole lot of fun.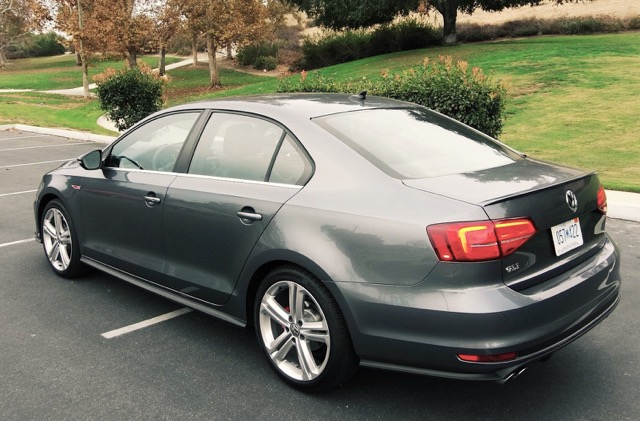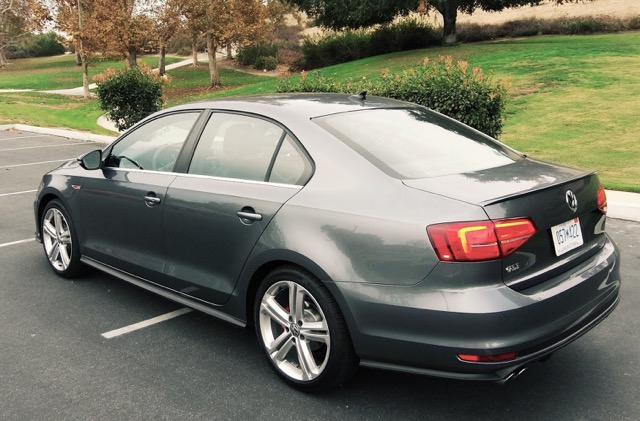 What We Love About the 2017 Volkswagen Jetta GLI:
Value for money is unbeatable in the segment
Availability of a six-speed manual transmission
Fun to drive with a great standard sound system
What We Don't Love About the 2017 Volkswagen Jetta GLI
Could look a bit more different from entry level Jetta S models
Design has been boxy for what seems like forever
No diesel engines available in the US with this generation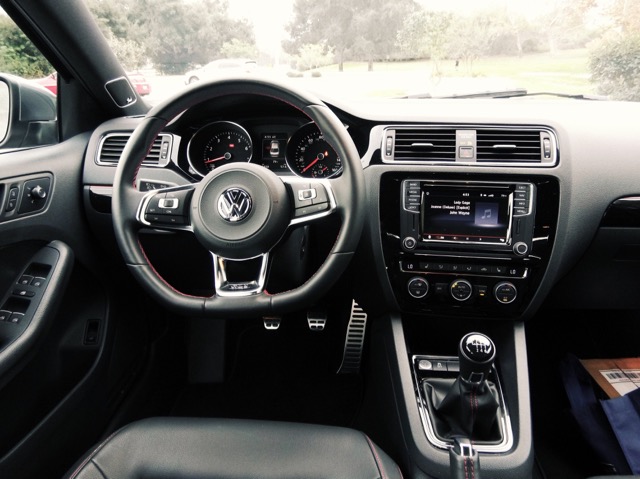 Pricing and Value (9/10)
With only a six-speed DSG automatic on the options menu for 2017, the Volkswagen Jetta GLI six-speed manual comes very nicely loaded for just $27,895 with tax and delivery extra. For the level of performance and number of the latest attractive tech features, as well as having great utilitarian capability, you'd expect to pay closer to $40,000. Thanks to VW for still offering a bargain price and a manual transmission option.
Total Score and Competitive Comparison (72/80, 90%)
The Jetta's competition is somewhat more cramped and about $3,000 to $4,000 more expensive before you start adding options. But if you want all-wheel drive traction, a premium dealership experience and the cachet of the Audi brand, it is worth checking out if your budget can handle it.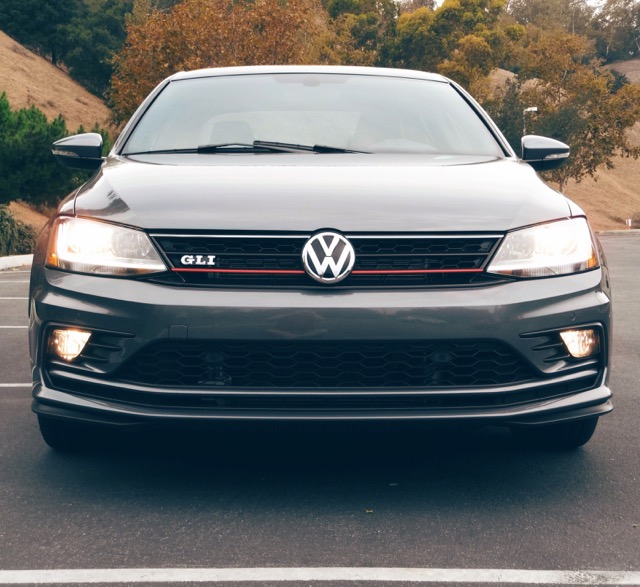 We priced out a new 2017 BMW 330i sedan with a manual transmission similarly equipped with a 2.0 liter 248 horsepower inline turbo 4-cylinder and we stopped when the ticker crossed $46,000. BMW makes the 2-Series but that is a coupe and over at Mercedes, their C-Class also has a nice 2.0 liter turbocharged 4-cylinder in the C300 but it lives in a separate price class. A separate price kingdom, in fact.
Even top-level family sedans like the Honda Accord V6 Touring and Toyota Camry XSE V6 cost more than the Jetta GLI and don't quite hit on the same fun-to-drive factor that the Jetta GLI has in spades. That leaves the 2017 Volkswagen GTI five-door hatchback, which offers more trim levels, a few more features for the driving enthusiast but for quite a bit more money. The 2017 Volkswagen Jetta GLI is a car to fall in love with your heart and head.
You can learn a lot more about the 2017 Jetta now in the FULL REVIEW.
Search used cars for sale and find the best deals near you at iSeeCars.com.
To get a FREE iSeeCars VIN Report for a car, click here.