*Go straight to the FULL REVIEW.
Overview (Final Score: C)
Automakers try their best to give their vehicles an air of coolness through design, features and marketing. For the most part, it doesn't work because their attempts seem desperate.
But some can pull it off – like the Chrysler 300. Since its rebirth in 2004, the 300 has quietly become a living legend due in part to its design, but also offering a burly V8 as an option. In its fourteenth year of production, the 300 can still wow.
There isn't anything on the road like the Chrysler 300, and that's a huge selling point for some buyers.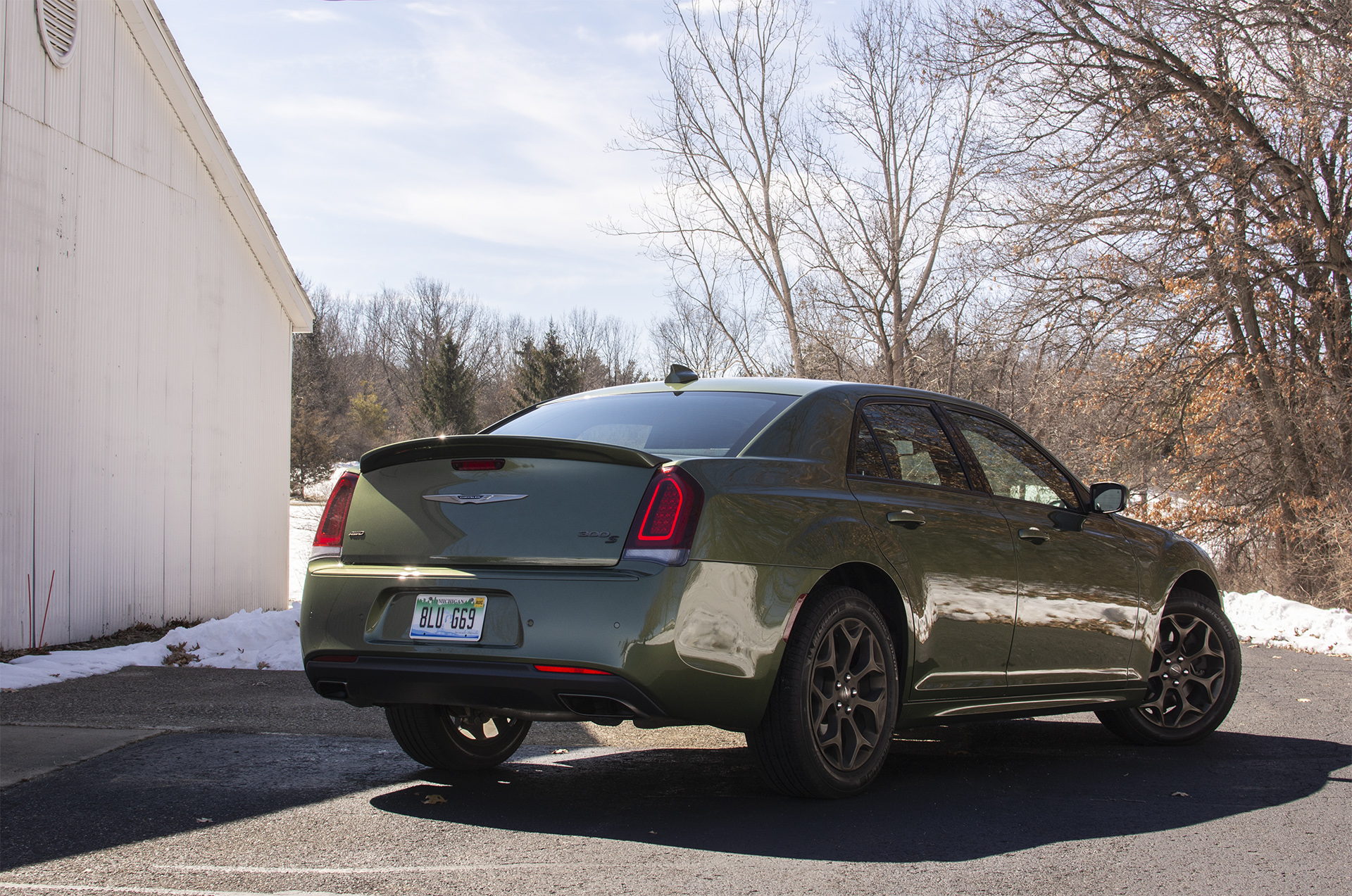 What We Love About the 2018 Chrysler 300:
Exterior is aging quite gracefully
Easy-to-understand UConnect infotainment system
V6 powertrain is smooth and quiet
What We Don't Love About the 2018 Chrysler 300:
Can get expensive if you go crazy on the options list
Interior is beginning to show its age
Engines that love to drink gas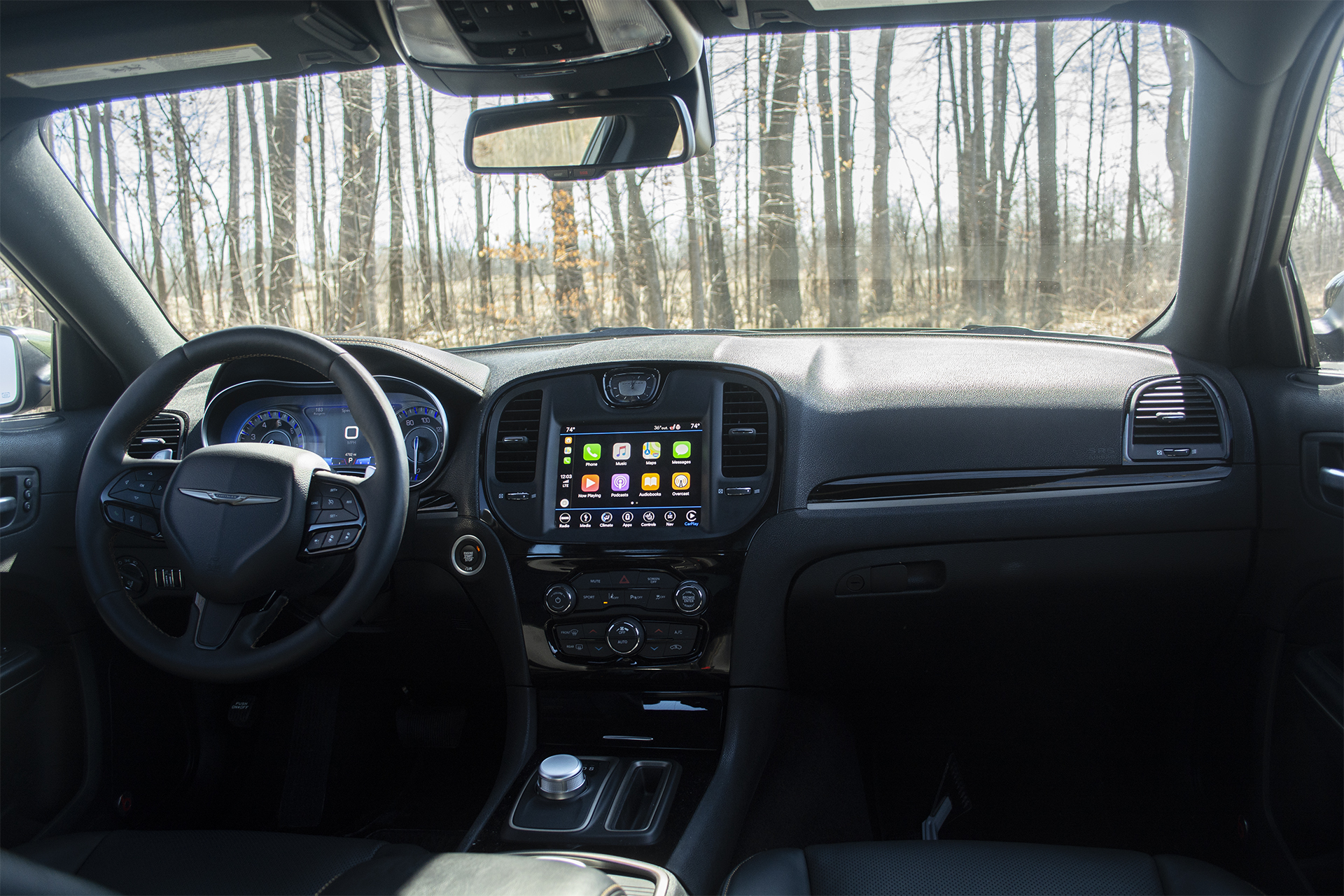 Interior Comfort, Quality and Ease of Use (7/10)
The 2018 Chrysler 300's interior isn't faring as well as the exterior in terms of age. A lot of this comes down to the materials used.
The dash and door panels are covered with a soft-touch rubberized plastic with a leather-grain pattern that looks a bit out of place. There's a lot of piano black trim that comes with the S package that acts as a magnet for fingerprints. On the positive, large buttons and knobs are within easy reach for the driver and passenger.
The front seats offer a reasonable level of comfort for long trips, but some people will be wishing for a little more side bolstering when cornering. Legroom is surprisingly tight for taller passengers. Backseat passengers will not have much to complain about, with an extensive amount of legroom and a fair amount of headroom. Be aware that the optional panoramic sunroof will eat into headroom for both rows of seats.
Trunk space measures out to 16.3 cubic feet, making it one of the largest in the class. If you need more space, a 60/40 split-folding rear seat is standard.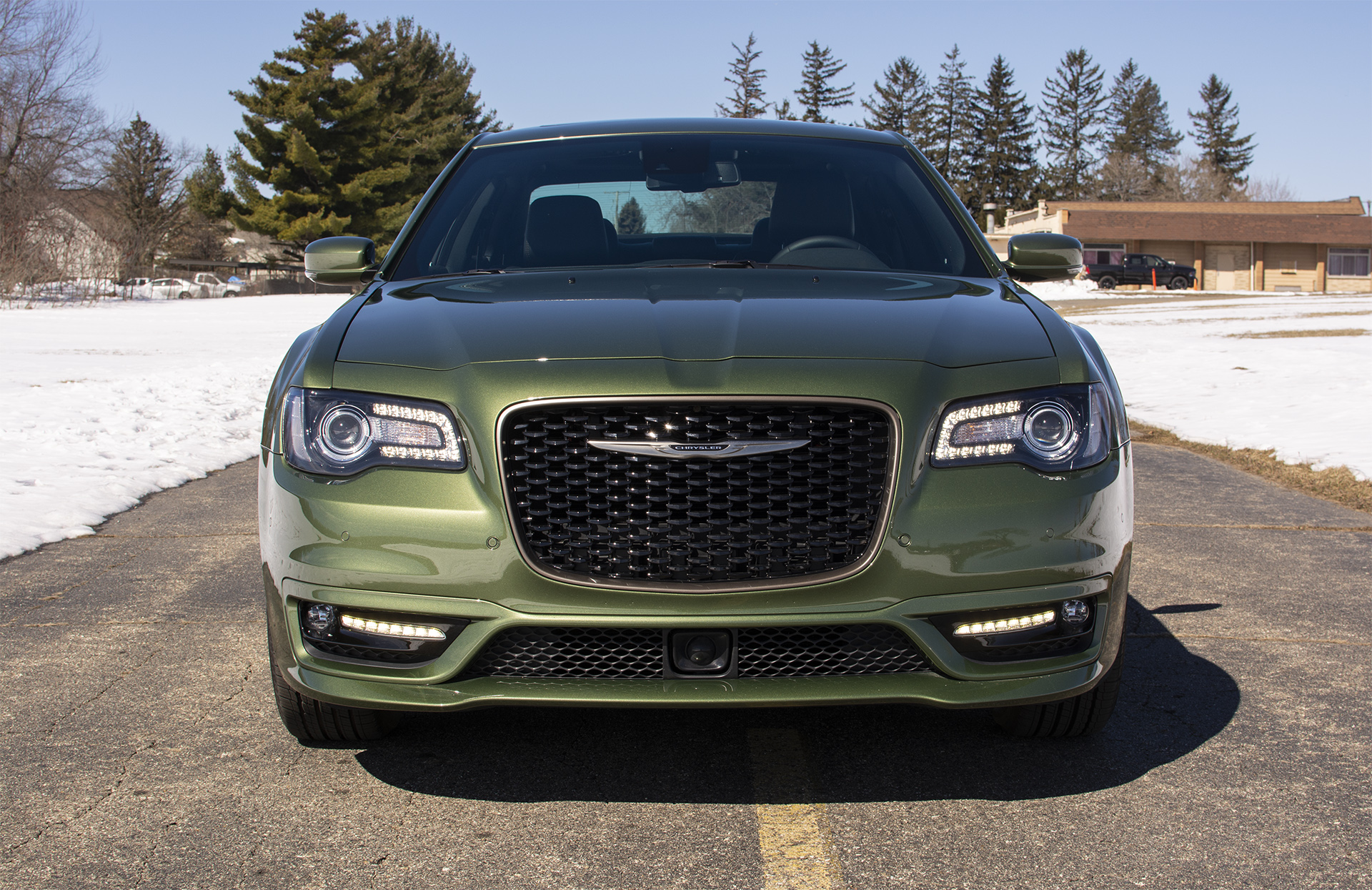 Technology (9/10)
For 2018, the 300 gets the new UConnect 4 system with an updated interface and compatibility with Apple CarPlay and Android Auto. Like previous versions, UConnect 4 is easy to work, with large touch buttons and a vibrant interface. We found Apple CarPlay compatibility to be one of the best, as it only took a few seconds for the system to recognize our phone and bring up the CarPlay interface.
Optional on the 2018 model is a 4G LTE connection with Wi-Fi connectivity, perfect for keeping passengers occupied on long trips.
Fuel Economy (7/10)
The 2018 Chrysler 300's fuel economy figures trail the pack. Our V6 AWD test car has EPA fuel economy ratings of 18 city/27 highway/21 combined. Our average for the week was 20.4 mpg with a 50/50 mix of city and highway driving.
Opting for the RWD model boosts fuel economy figures slightly to 19 city/30 highway/23 combined. Choose the V8 and be prepared to visit the gas station on a regular basis since it returns 16 city/25 highway/19 combined.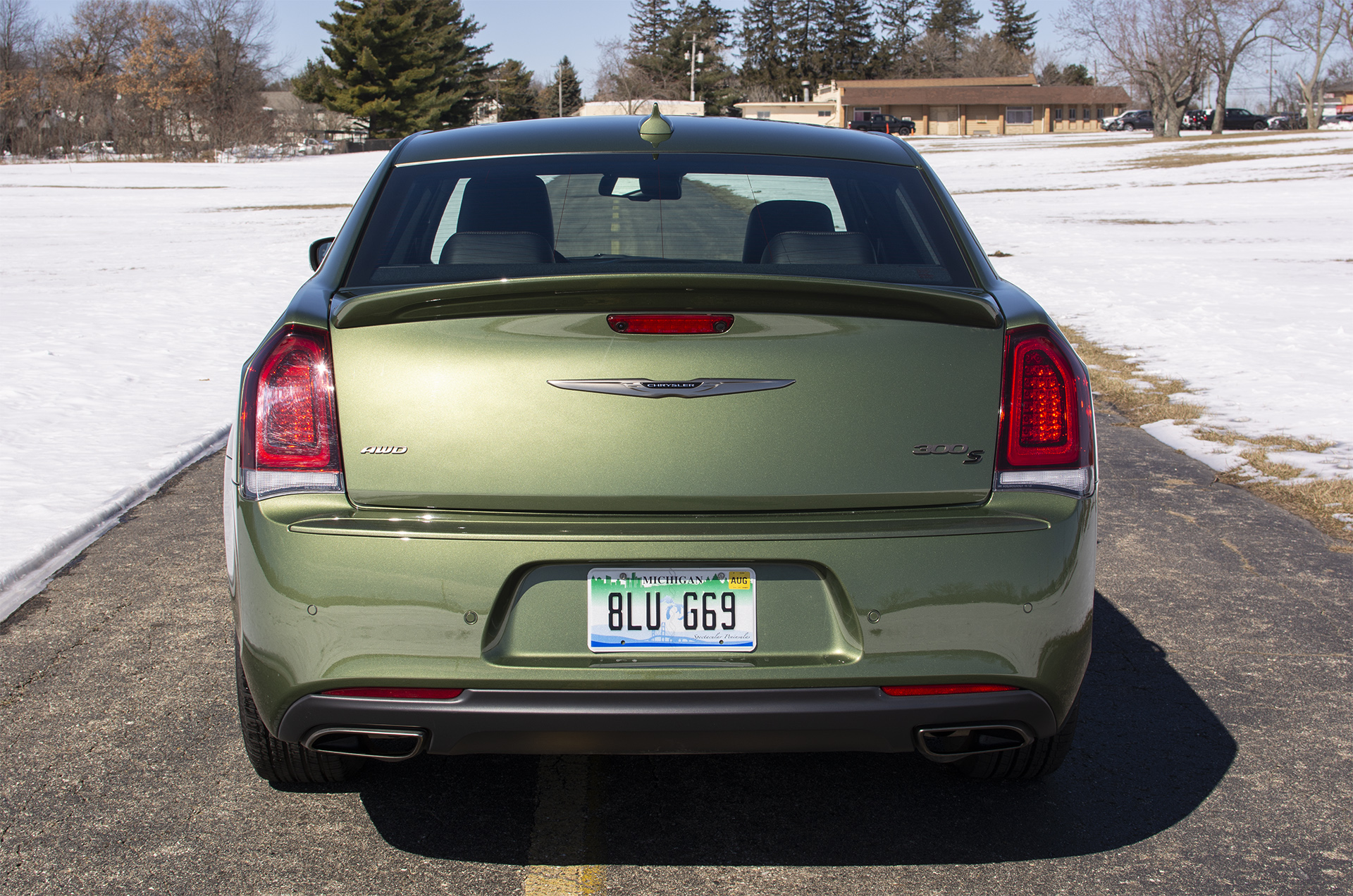 Safety (7/10)
All 300s come equipped with a full suite of airbags, anti-lock brakes, traction and stability control, tire pressure monitoring and a backup camera. Chrysler offers an optional SafetyTec package that includes a number of active safety features such as adaptive cruise control, forward collision warning, lane departure warning with lane keep assist, automatic emergency braking and rain-sensing wipers.
Depending on the 300 trim chosen, the number of features and pricing will vary. Other optional safety features include blind-spot monitoring, bi-xenon HID headlights and parking sensors.
The 2018 Chrysler 300 trails competitors on crash tests. The National Highway Traffic Safety Administration awarded the model a four-star overall rating. The Insurance Institute for Highway Safety gave the 300 their highest rating of "Good" in most of their tests. The 300 faltered in the group's small overlap test with a "Marginal" rating.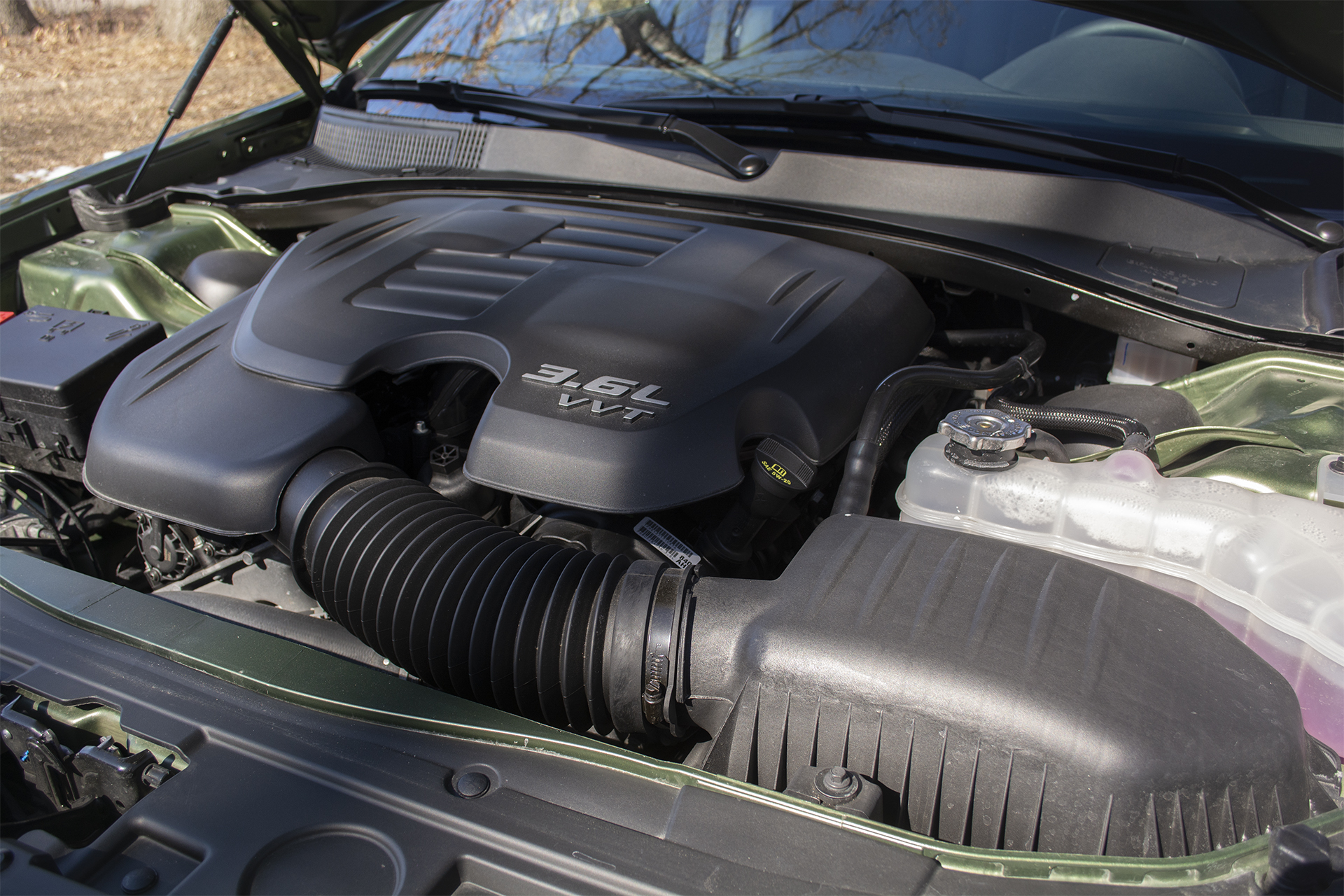 Performance (8/10)
Most Chrysler 300s will come with a 3.6L V6 engine with 292 hp and 280 lb-ft of torque.The S model's V6 produces an extra 8 hp and 4 lb-ft of torque. A 5.7L HEMI V8 is standard on the 300C and optional on the 300S. The output is rated at 363 hp and 394 lb-ft of torque. Both engines are paired with an eight-speed automatic. V6 models have the choice of rear-wheel or all-wheel drive, and V8 models only come with rear-wheel drive.
On paper, the 2018 Chrysler 300's V6 is somewhat slow compared to the competition. Automotive outlets who have timed the V6 say it hits 60 mph in just over 6 seconds. But it doesn't feel like a slowpoke behind the wheel.
The V6 pulls strongly merging on the freeway or leaving from a stop. It doesn't hurt that there's a nice burble coming from underneath the hood when accelerating. The eight-speed transmission goes through the gears quickly and smoothly. In Sport mode, the gear changes become even faster to allow you have some driving fun.
S models get a stiffer suspension setup to improve handling. It does show a marked improvement, as body motions are kept in check and the chassis shows some willingness to play along. The steering provides decent weight, but some drivers will want more feel. The stiffer suspension means a slightly rougher ride. This isn't helped by a set of 20-inch wheels. Shoppers who want a smooth-riding 300 should look at any of the other trims on offer.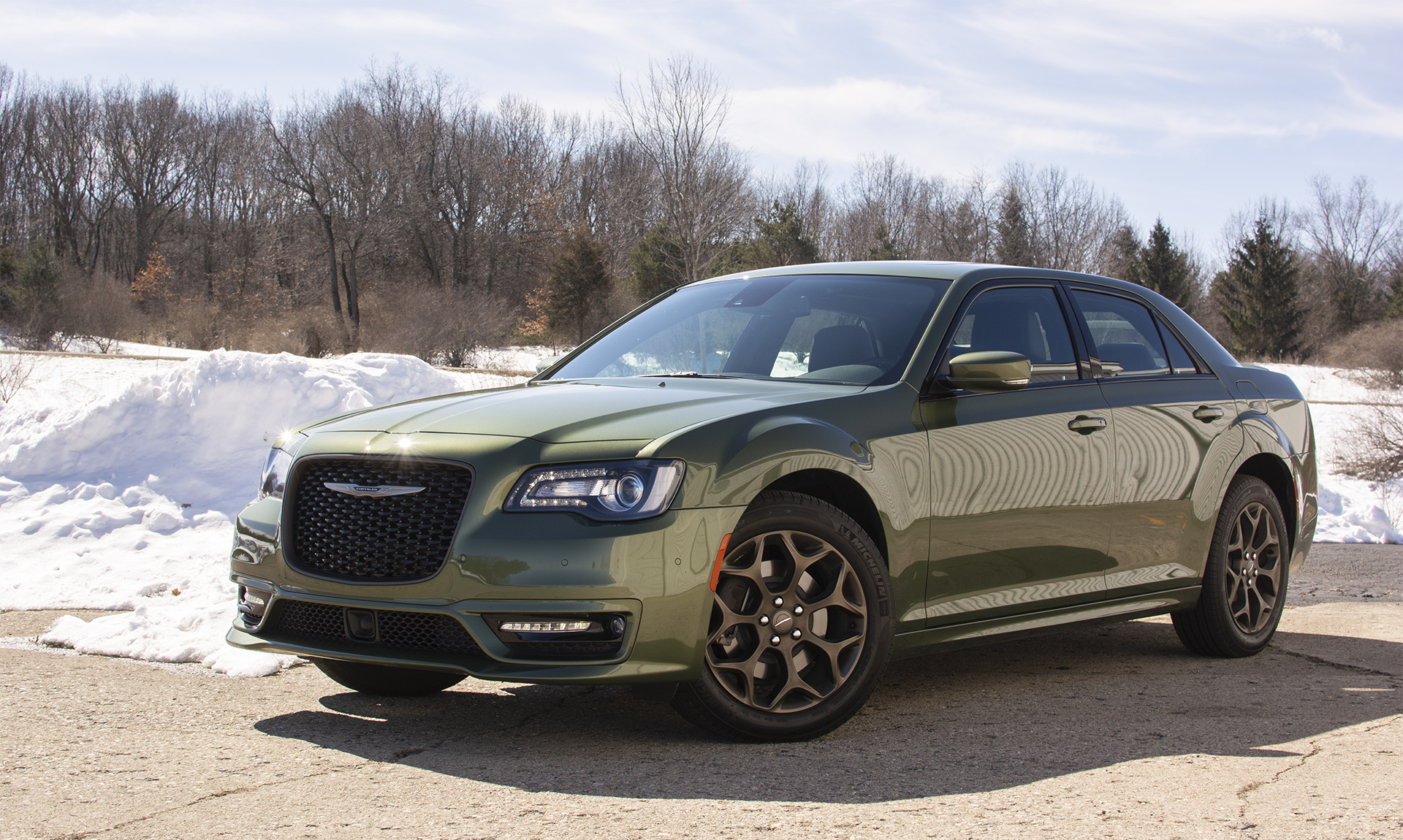 Total Score and Competitive Comparison (60/80, 75%)
If you want something sporty and are willing to forgo rear-wheel drive, the Toyota Avalon should be considered. Toyota has done a lot of work on making the Avalon adept in the corners, with a well-tuned chassis and responsive steering. But this means a firmer ride that may turn off some folks. Styling is another high point as the Avalon looks quite sleek with a coupe-like roofline and clean side profile.
Interested in something with a bit of luxury? Then the Buick LaCrosse is worth a look, as it offers one of the nicest interiors in the class. With flowing curves and premium materials, the LaCrosse can give certain luxury brands a run for their money. The standard eAssist mild-hybrid system and optional V6 move the big sedan without any issue. Downsides to LaCrosse include a small trunk and a number of active safety features only available as expensive options.
The 2018 Chrysler 300 is getting up there in age and it shows in some key areas. The interior may look nice at a glance, but a deeper look reveals issues with some materials. Its safety and reliability ratings trail competitors.
But its design stands out in a crowd despite being one of the oldest in the class. The Chrysler 300's V6 and eight-speed automatic provide more than enough power for the daily grind. Plus, the updates made to UConnect make it one of the class leaders in infotainment systems. The 300 can still teach full-size sedans a thing or two.
Read the FULL REVIEW Now to get more expert tips on the 2018 Chrysler 300's exterior, reliability, pricing and value.
Search used cars for sale and find the best deals near you at iSeeCars.com.
To get a FREE iSeeCars VIN Report for a car, click here.