Overall Score: A
The 2018 Ford F-150 sees a few changes from the 2017 model year, with a mid-cycle refresh. Most are under the hood, but some visible revisions include the front fascia styling, rear hatch and bumper.
(Go straight to the FULL REVIEW.)
The F-150 is the best-selling vehicle in North America, outselling all competitive pickup trucks, as well as all other passenger vehicles. This is a big, spacious, full-sized truck with a lot of technology and mechanical excellence to woo the masses. Ford currently boasts best-in-class capability on several fronts, depending on the F-150's configuration.
New this year are some engine options, including a change to the base V6 engine and expanded use of the 10-speed automatic transmission introduced last year. Also new are some upgrades to the collision mitigation system.
The 2018 Ford F-150 is offered with three cab styles, three bed lengths (depending on cab style) and five engine choices.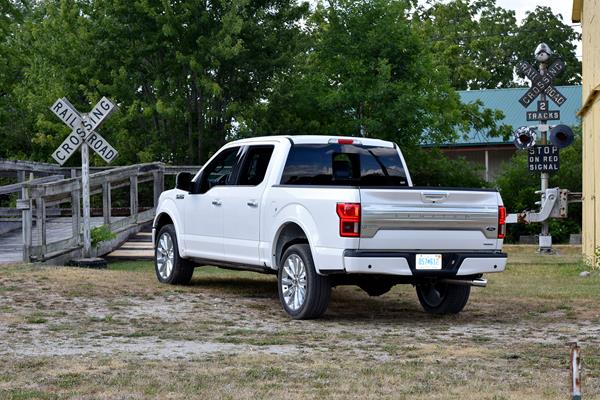 What We Love About the 2018 Ford F-150:
Tow and payload ratings are very good
Technology and comfort options are wide ranging and made to suit
Myriad of engine choices make for lots of usage options
What We Don't Love About the 2018 Ford F-150:
Stiff ride on the highway when empty
Fuel economy doesn't always meet expectations
Towing requires a bit of a learning curve, even for experienced drivers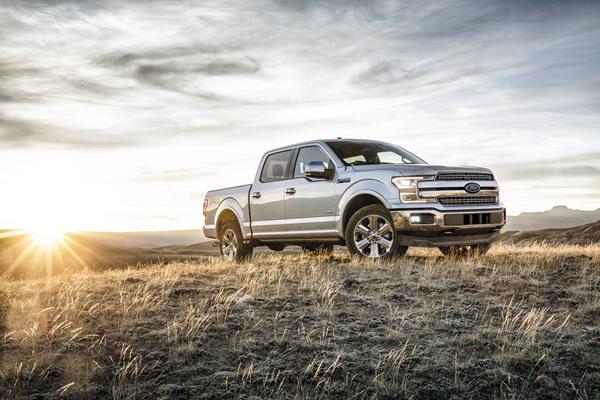 Competitive Comparison 
The 2018 Ford F-150 remains one of our highest-rated vehicles. The full-size pickup truck market is full of stiff competition, and if you're not brand loyal, you might want to consider other options.
The excellent Ram 1500 is a good option, offering a diesel option that is only coming to the Ford later in 2018. The Chevrolet Silverado and its GMC Sierra twin are also likable and good daily drivers, but generally not as configurable as the Ford.
We also like the Toyota Tundra as a good everyday truck without a lot of expensive frills, but it's not as configurable. The Nissan Titan is the newest offering on the market. It offers a lot of goodness for the buck, but may fall short in ergonomics and appeal for some buyers.
The 2018 F-150 is the most competitive full-size truck on the market and its sales figures aren't by accident. The F-150 has a good all-around platform onto which Ford has added options to suit just about everyone. There aren't many downsides to the 2018 F-150.
Now check out the FULL REVIEW for more expert tips on the 2018 F-150's:
Performance
Technology
Safety ratings
Predicted reliability and quality ratings
Interior, comfort and ergonomics
Pricing and more
Search used cars for sale and find the best deals near you at iSeeCars.com.
To get a FREE iSeeCars VIN Report for a car, click here.