*Go straight to the FULL REVIEW.
Overview (Final Score: A-)
The Hyundai Sonata is a midsize sedan. By default that means it is a refined, roomy five-passenger vehicle with great value. The segment demands it. This Hyundai lives up to that expectation, but it tops the class-leading Camry in some interesting ways.
Our Sonata Sport came with zero options but was very well equipped for just $26,210. We found only one thing was missing, and our overall opinion of this vehicle is that it is an amazing value for a mid-trim car with this much room.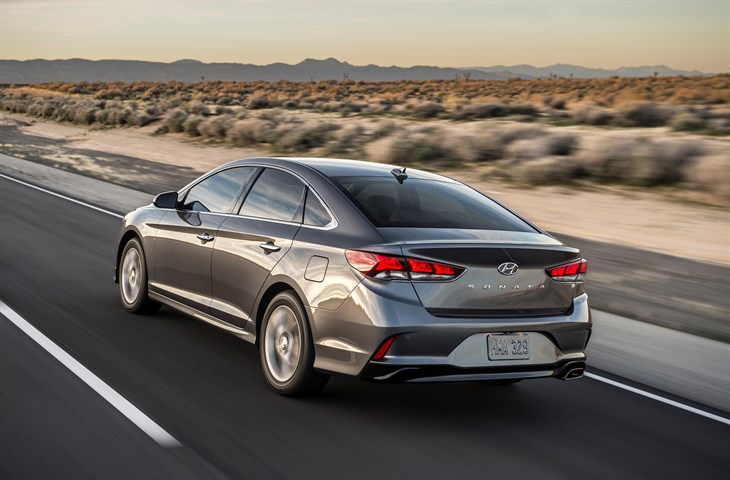 What We Love About the 2018 Hyundai Sonata Sport:
Comfortable ride balanced with great handing
Smooth drivetrain and competitive fuel economy
High value for the price
What We Don't Love About the 2018 Hyundai Sonata Sport:
Lacks active safety now standard on Toyotas, Nissans and Mazdas
Sport name is on a trim with the model's least powerful engine
Performance (9/10)
Performance is always relative, and in this segment, the Hyundai Sonata Sport has about the same pickup and passing power as its four-cylinder rivals. Honda is now using a great new small turbo engine at this price point, and the Camry now has over 200 hp at this trim level. However, with 184 hp the Sonata Sport is not slow, just poorly named.
Pricing and Value (10/10)
At just a smidge over $26,000 this 2018 Hyundai Sonata Sport is an amazing value. Particularly for those owners who will put Apple Car Play and Android Auto to good use. Toyota's Camry does not offer this technology on any trim for 2018.
With leather-trimmed heated seats, a moonroof and power adjustment for the driver's seat, every important box is checked. All midsize cars offer great value due to the maturity and vast volume of the segment, but this Sonata still impresses.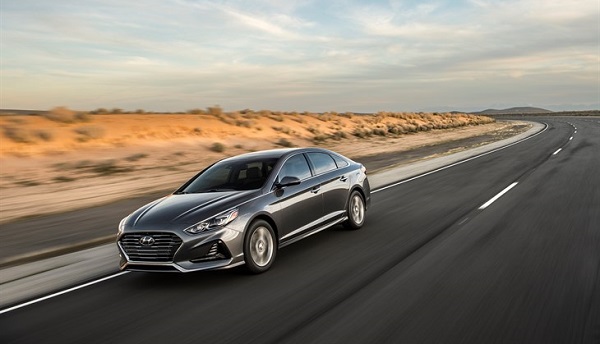 Total Score and Competitive Comparison (73/80, 91%)
There are no bad cars in this segment. The new Toyota Camry raises the bar in every area except infotainment. The Honda Accord is always a favorite. Then there is the Sonata, which is incredibly refined, drives like a Lexus and has looks that are hard to fault.
With its size, quality ratings and smart choices for content, Hyundai has inserted itself in the top three options in this segment. We used Hyundai's online configurator and found that the Sport cannot be equipped with active safety technology. Oddly, the lower-trim SEL and higher trim Limited can be. Our suggestion would be to check out one of those two trims.
You can learn more about the 2018 and Read the FULL REVIEW now.
Search used cars for sale and find the best deals near you at iSeeCars.com.
To get a FREE iSeeCars VIN Report for a car, click here.