Overview (Final Score: B+)
The 2018 Nissan Sentra is a practical, well-priced compact sedan. Redesigned for this generation a couple of years ago, the Sentra ticks all of the boxes for the compact segment. Improvements from that generational upgrade were enough to make the Sentra very competitive in its segment.
(Go straight to the FULL REVIEW.)
This year, the 2018 Sentra sees only minor shuffling of features through the trim packages and the addition of automatic emergency braking as standard on most trim points. The Sentra is otherwise unchanged from 2017.
The 2018 Nissan Sentra is offered in six trim levels. A manual transmission is available on the base model while a continuously variable transmission (CVT) is offered on the rest of the trim line. Front-wheel drive is the only drivetrain option, but a turbocharged engine is available on the SR Turbo and Nismo trims.
What We Love About the 2018 Nissan Sentra:
Trim packages are value-oriented and optioned well for buyer budgets
Quiet ride that brings an upscale interior experience
Two sport packages are priced at two budget points
What We Don't Love About the 2018 Nissan Sentra:
Underwhelming base engine
Infotainment could use an upgrade to keep up
Disinterested exterior look with only a modicum of curb appeal
Now you can learn more in the 2018 Nissan Sentra's FULL REVIEW HERE.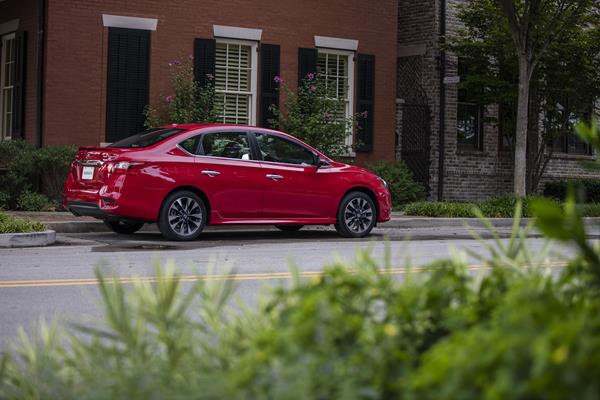 Search used cars for sale and find the best deals near you at iSeeCars.com.
To get a FREE iSeeCars VIN Report for a car, click here.