Overview (Final Score: C+)
The minivan market is, despite all pronouncements otherwise, alive and well. The 2019 Toyota Sienna competes in a small segment that boasts some great options for families who need realistic, roomy transportation. Minivans offer huge amounts of interior room, plenty of seating for everyone, and lots of daily ergonomics that just can't be found in a crossover or SUV.
The 2019 Sienna is the only offering in the minivan segment with all-wheel drive. The Sienna also gets Amazon Alexa voice-assistant integration and Apple CarPlay this year. Outside of those improvements, however, the Sienna hasn't seen a significant upgrade since 2011 and is really showing its age.
For the 2019 model year, the Sienna is offered in five trim levels with some ala carte and sub-trim packages to add onto those with more upgrades. The base level 2019 Sienna is well-outfitted while the SE adds some sport to the minivan's ergonomics. Toyota also offers disability-ready mobility-enhanced options for the Sienna from the factory in the LE and XLE trim levels.
With plenty of standard features, seating for up to eight, and lots of trim level options to choose from, the Sienna remains a solid choice in the minivan market despite its age.
Read the full review.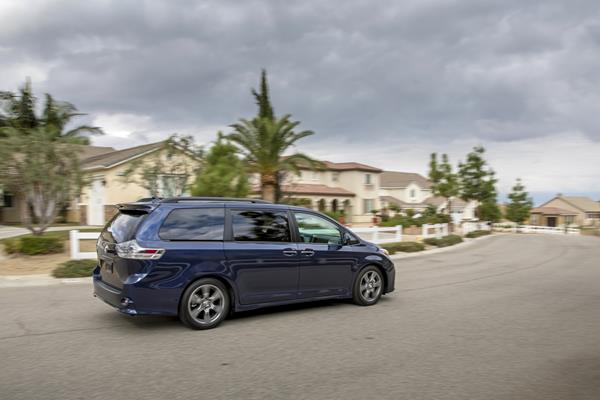 What We Love About the 2019 Toyota Sienna:
Excellent ride quality with strong confidence levels
Good power from the V6 engine and quick-shifting transmission
All-wheel drive option takes the Sienna to the next level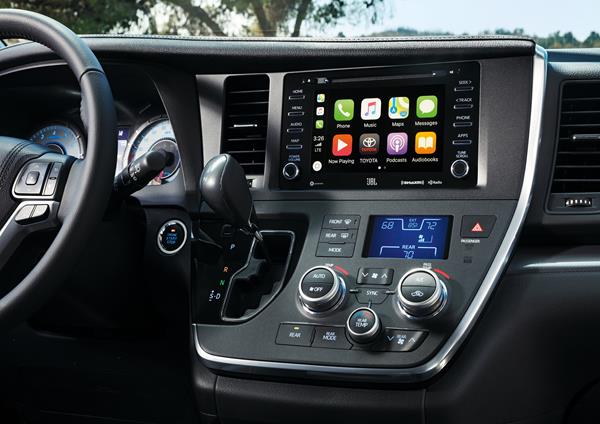 What We Don't Love About the 2019 Toyota Sienna:
Difficult to remove seating for maximized cargo use
Not as many features as might be found in competing offerings
Infotainment far below par for the market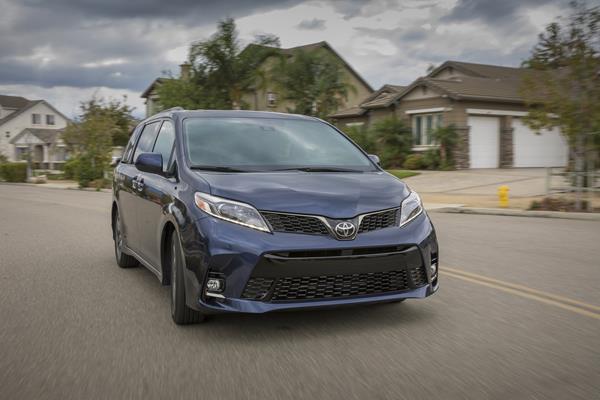 Total Score and Competitive Comparison (62/80, 78%)
Competitors to the 2019 Toyota Sienna include the best-selling Dodge Grand Caravan, the well-done Chrysler Pacifica, and the low-cost Honda Odyssey. Also on offer is the cost-effective Kia Sedona. Of those, the Sienna ranks the lowest in terms of overall ranking and scoring on our metrics. The Chrysler Pacifica is a best-in-class option on several fronts while the Kia and Honda offer lower-cost options that don't skimp on excellence.
Yet the 2019 Toyota Sienna is a good choice for minivan buyers looking to maximize long-term cost-effectiveness and resale viability. The Sienna is a good minivan with all of the expected usefulness of the segment and is worth shopping against its rivals for those reasons.
Get more expert advice now in the 2019 Toyota Sienna review with tips on its exterior, technology, safety, reliability, pricing and more.
Search used cars for sale and find the best deals near you at iSeeCars.com.
To get a FREE iSeeCars VIN Report for a car, click here.