*Go straight to the FULL REVIEW. 
Overview (Final Score: A)
The 2017 BMW 5 Series is all new for this model year and it's also one of the highest-rated cars we've reviewed. The 5 Series carries the BMW flag forward as the best-selling sedan in the make's lineup, and this year's updates mean a lot to the car's excellence going forward.
The 5 Series is most well known for its excellent drive dynamics and everyday usability combined with smart performance. That doesn't change for the 2017 model, which now sits on an entirely new platform. The new 5 is 1.2 inches longer and just over half an inch taller, but you wouldn't know it by just looking at the car. Its exterior has been adjusted to give it a lower, sleeker look instead.
Technology is also paramount in this new 5 Series and has evolved to the point that this may be the most advanced car on the road in combined terms of safety, techno-gadgetry and cool "never thought this would be that useful" gear. Unlike other technology-filled cars today, the BMW 5 didn't gain a lot of weight or become unusable for its mega-screen opulence. Instead BMW melded the new tech neatly into the car, building on what it learned with its flagship 7 Series last year.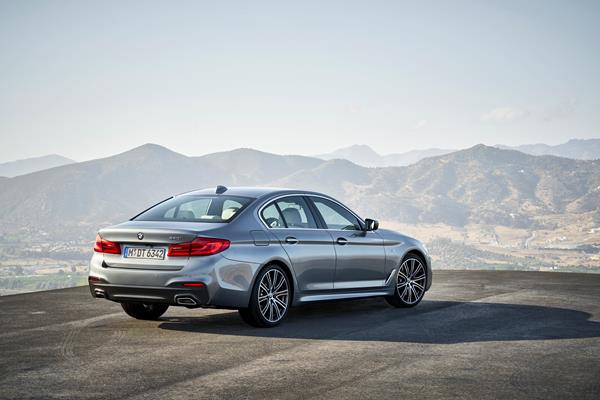 In all, BMW has managed to create a very well-done luxury sedan in the new 5 Series and its high score reflects how impressed we are with the engineering.
What We Love About the 2017 BMW 5 Series:
Huge amounts of available technology
Great new look inside and out
High safety and reliability ratings
What We Don't Love About the 2017 BMW 5 Series:
Pricey compared to some competition
Fuel economy could improve
Value proposition is a little iffy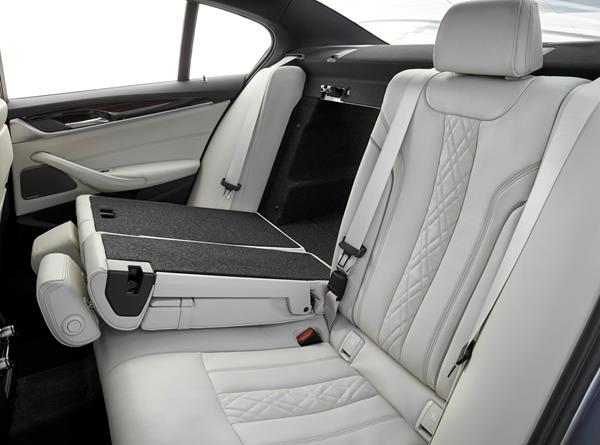 Performance (9/10)
The 2017 BMW 5 Series has two engine options, each coming with its own model number. The 530i is powered by a 2.0-liter 4-cylinder engine turbocharged to produce 248 horsepower and 258 pound-feet of torque. Our week with this option in AWD showed that not only are its fuel economy estimates about right, but the car is very dynamic with this little twin-turbo engine.
The 540i uses a 335 horsepower inline-six with turbocharging that boasts 332 foot pounds of torque. This more powerful variant is for the power-hungry in the luxury sedan segment and should appease those people well.
Both engines are mated to an 8-speed automatic transmission and there are no other options available. Manual gearbox aficionados will be disappointed, but the 5 Series has not traditionally sold well with a clutch included.
The BMW 5 Series is expected to be quick and the 530i is capable of 6-second 0 to 60 mph sprints. In our hands, it was closer to 6.5 seconds on public roads, with AWD (the faster of the two drivetrains). The 540i is rated to do 4.9-second 0 to 60 runs.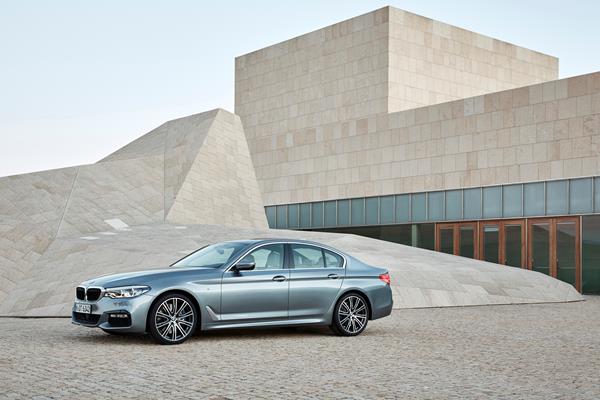 Steering and handling in the 2017 5 Series is typically precise, as expected of a BMW. The German make is known for its road friendliness and the 5 Series definitely keeps that at the fore with its excellent dynamics. On the highway or a twisty back road, the 2017 BMW 5 Series will not disappoint and is very engaging to drive.
Yet comfort is also paramount in this luxury segment and the 5 Series has that in spades. Quiet and unobtrusive when leisurely driving is at hand, the car can transform when pressed into action.
Pricing and Value (8/10)
A weaker point for the 2017 BMW 5 Series is in its pricing structure relative to the market and its stiff competition from other German makes. Both of these points have meant flagging sales, which could work in the buyer's favor when negotiating at the dealership.
The base price for the 5 Series is significantly higher than that of competitors and doesn't include some equipment that may be consider standard, such as safety and parking cameras.
In addition, the resale values for the 5 Series have not traditionally been high. This new generation could change that, but we doubt it. This further impedes the value proposition for the car. A few markets for luxury makes, such as California and New Jersey, have often shown much higher resale values than have those where luxury cars are not as prevalent.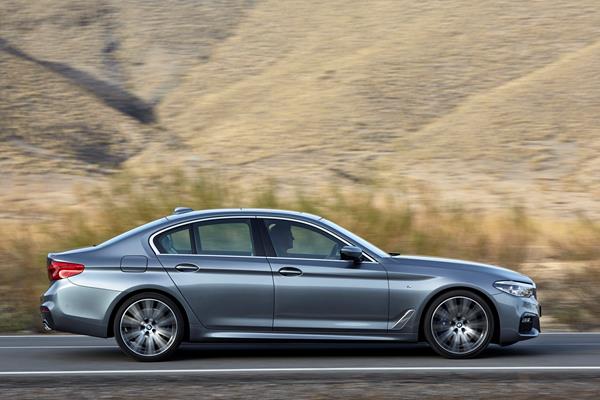 Total Score and Competitive Comparison (74/80, 93%)
The BMW 5 Series competes in a strong segment of luxury sedans that makes shopping around a good practice.
The Mercedes-Benz E-Class is new this year as well and so far has been dominating the segment's sales for good reasons. In all ways but technology, the E is comparable or better than the 5 Series, especially in price point. The Lexus ES is also worth considering as an option, if luxury is more your aim and price is very important.
Knowing all of this, the 2017 BMW 5 Series is still an excellent contender in the luxury market. We greatly enjoy its mix of luxury, style, performance and class. This may be the best 5 Series yet and it contains some of the most advanced tech you'll find in any vehicle, bar none.
Read the FULL REVIEW Now to get expert tips on the 2017 BMW 5 Series' safety, reliability, fuel economy, interior, exterior, technology and more.
Search used cars for sale and find the best deals near you at iSeeCars.com.
To get a FREE iSeeCars VIN Report for a car, click here.