Overview (Final Score: A)
The long-favorite Subaru Forester has been completely revamped for the 2019 model year. It's now a bit larger, has Subaru's EyeSight safety system as standard, and more interior room. Unchanged is the always-on all-wheel drive Subaru is known for and the well-vetted 2.5-liter engine that powers the Forester.
The 2019 Forester continues with the model's aim towards compact crossover buyers who need a little more than just a glorified hatchback as their daily. The Forester is roomy, capable, versatile, and efficient.
Debuting on the new Forester is a new DriverFocus system from Subaru, optioned on the Touring trim level. This system uses a head-tracking feature to sense if the driver is becoming distracted or drowsy and alerts them to that. Its facial recognition software not only (mostly) accurately detects when a driver is drowsy (versus just making an expression) or not paying attention to the road (versus giving the kid side-eye) also gets to know which driver is which. Multiple drivers in the 2019 Subaru Forester Touring can thus have things set to their preference based on the last time they were behind the wheel and the facial recognition saw them. Creepy? Maybe. Neat? For sure.
The 2019 Subaru Forester is a five-seat compact crossover that comes in five trims. All trim levels use the same 2.5-liter four-cylinder engine and continuously variable transmission. All-wheel drive is standard as well.
What We Love About the 2019 Subaru Forester:
Excellent new interior design
Strong reliability and fuel efficiency components
Good value with excellent daily drive qualities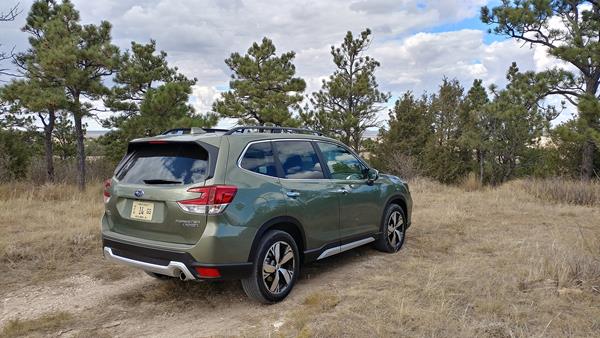 What We Don't Love About the 2019 Subaru Forester:
Exterior is a little boring
Not much "sport" in the Sport package
Reliability expectation based on brand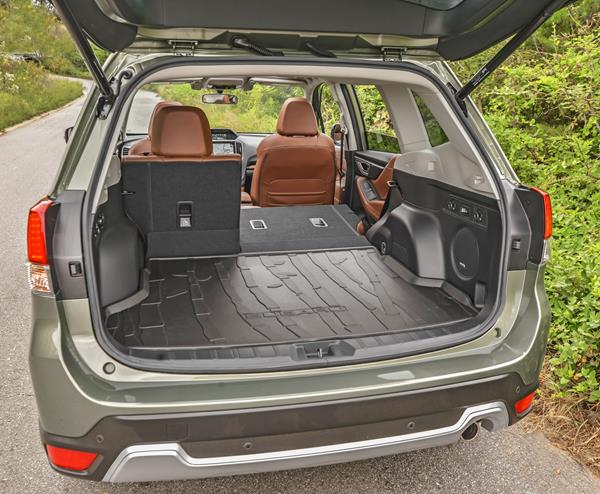 Get more expert advice now in the 2019 Subaru Forester's FULL REVIEW with tips on its exterior, technology, safety, reliability, pricing and more.
Search used cars for sale and find the best deals near you at iSeeCars.com.
To get a FREE iSeeCars VIN Report for a car, click here.