*Go straight to the FULL REVIEW.
Overview (Final Score: B+)
The 2016 Chevrolet Corvette is the second model year for the seventh generation of this iconic American sports car. The Corvette has a beautifully compelling mixture of sexiness, muscularity, and finesse that few others can boast. Perhaps most striking for 'Vette fans is the upscale, refined interior and excellent driver's cockpit.
A beautifully resonant 6.2-liter V8 and quad piping underscore the car. Added this year is a flat-bottomed sport steering wheel, a power-closing trunk (to help avoid slamming), and Apple CarPlay/Android Auto as standard for the infotainment system.
What We Love About the 2016 Chevrolet Corvette:
Beautiful new design that is both nostalgic and modern.
Excellent driving characteristics and value for horsepower proposition.
Beautiful interior with a lot more comfort than Corvettes of days gone by.
What We Don't Love About the 2016 Chevrolet Corvette:
Safety is untested.
Infotainment can sometimes hiccup.
Difficult to choose between coupe and convertible models.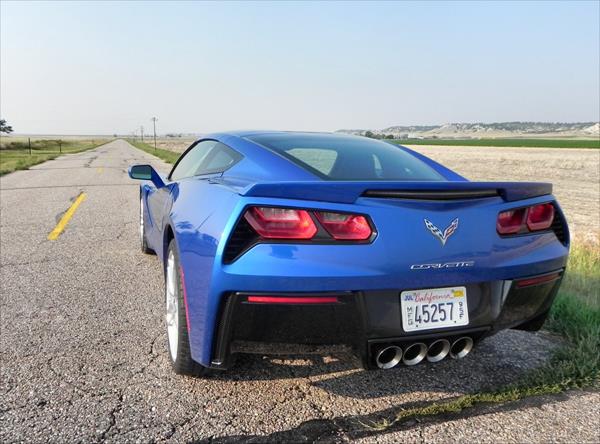 Interior Comfort, Quality, Ergonomics (8/10)
The 2016 Corvette has a much more upscale cabin than past renditions of the car have sported. A driver-centric experience centers the cockpit layout with driving controls being carefully positioned for optimum effect. The center stack cants towards the driver and the dashboard flows into the door panels and seating in a nice wrap that creates a seamless experience.
Seating is very well done for a two-seat sports car with upper trims offering a lot of adjustment options and lower trims having well-placed seating positions. The available sport seats are an excellent choice for those of average height who plan to do a lot of performance driving, but taller folks will prefer the more upscale seating options with lateral bolster adjustment instead.
The cargo space is small, but that's to be expected of a sports car of this caliber. The coupe has a larger area beneath its hatch with just enough space for a golf bag or a few grocery bags. The convertible has very little space, but a big bag of dog food or a few bags of groceries are still doable.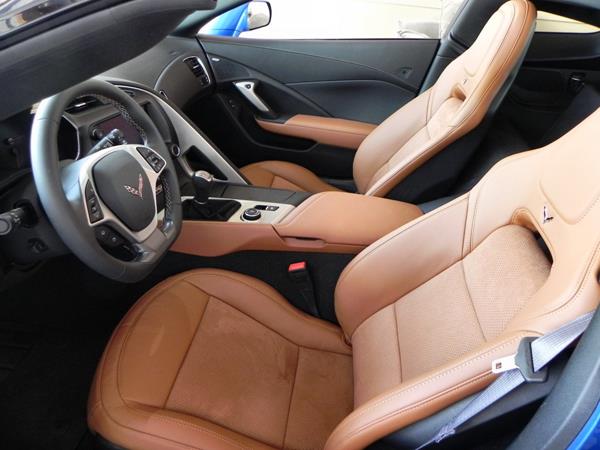 Storage throughout the cabin is tight, but more plentiful than might be expected. The drink holders are small, but the secret cubby behind the infotainment screen (with integrated USB and felt lining) is a great place to stash valuables.
The overall cabin design is one of the best in the market, rivaling even some of those with much larger price tags than the Corvette might have. We also note that in some performance-oriented trims, some of the interior refinement is removed in favor of lighter weight options.
Fuel Economy (10/10)
Here is where a real surprise awaits Corvette drivers. Despite its beefy V8 engine options and fast-paced build and performance orientation, the 2016 Corvette offers excellent fuel economy as well. This is due to a combination of the car's very light weight, the extra gearing in the transmission and some smart engine metrics.
The base model Corvette achieves an EPA rating of 21 mpg combined (17 mpg in the city, 29 mpg on the highway) with its manual transmission and 20 mpg combined (16 city, 29 highway) with the automatic. The supercharged Z06 model lowers the EPA's ratings to 18 mpg combined (15/22) with the manual and 16 mpg combined (13/23) for the automatic.
In the real world, we easily achieved 27 mpg on the highway despite not working very hard at fuel efficient driving. Averaging better than 20 mpg with either the automatic or manual transmission is not a difficult task if continual performance driving is not your focus.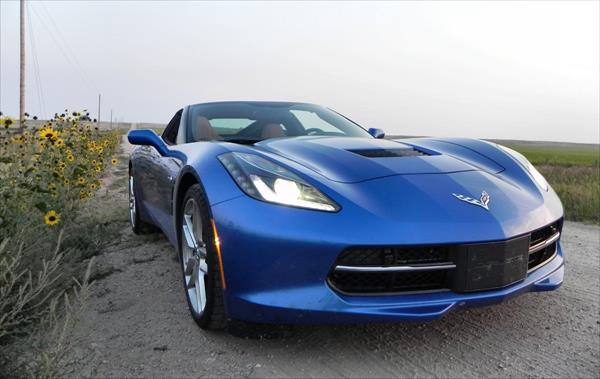 Performance (10/10)
The 2016 Chevrolet Corvette is offered in three performance grades with two engine options and two transmission choices. In any configuration, the Corvette can likely equal most competing vehicles in its class or above.
The base model Corvette is the Stingray with a 6.2-liter V8 engine that powers the rear wheels with 455 horsepower and 460 pound-feet of torque. This engine runs through either a seven-speed manual transmission (standard) or an eight-speed automatic transmission. Both transmissions have launch control and driver-selectable driving modes that change steering, throttle response, and other metrics for various conditions.
The standard 6.2-liter V8 can be upgraded with a performance exhaust system which raises output to 460 hp. With this exhaust upgrade plus a competent driver, the Stingray is capable of 4-second 0-60 mph times with either transmission. We achieved excellent times in both a 2016 Corvette Coupe model and a 2015 convertible model with the same engine, the former with a standard transmission and the latter with an automatic.
The performance model for the 2016 Chevrolet Corvette is the Z06 edition. This sports a 6.2-liter supercharged V8 that outputs a phenomenal 650 horsepower and 650 pound-feet of torque. The manual or automatic transmission remain the same. 0-60 times of 3.5 seconds are doable with this engine and performance packaging.
With all of that speed and power, though, comes some responsibility. Luckily, it's not paid for with a lack of cornering ability. The 2016 Corvette is quite agile and very easy to handle in spirited driving around bends, corners, and hard turns. Especially with the optional adaptive suspension dampers installed, which we highly recommend.
In our performance tests, the Corvette easily made consistent 90-degree, two-lane turns (aka a "15 mph turn") at 74 mph without skittering the tires or requiring a performance slide to hold speed. For comparison, a Mustang GT was about 10 mph slower on the same curve and a Jaguar F-TYPE with all-wheel drive was just 3 mph faster.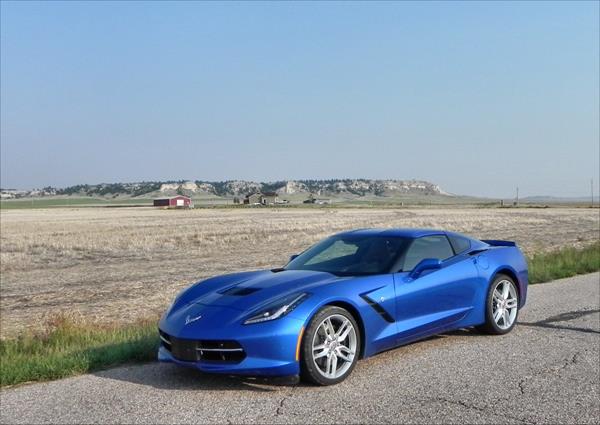 Total Score and Competitive Comparison (71/80, 89%)
The 2016 Chevrolet Corvette is a beautiful car inside and out. It's refinement and driving feel are excellent and as good or better than nearly any sports coupe or convertible you'd care to name. As a daily driver, it's a confident, well-mannered machine with a lot of comfort and a lovely highway glide. As a weekend fun machine, it's spirited and muscular.
There aren't many direct competitors to the Corvette anymore. The traditional pony cars often considered competitive to it, the Ford Mustang and the Dodge Challenger, are now very different sports vehicles in their own right. Neither is as expensive or as good in the corners as the 'Vette and both offer very different dynamics and focus, appealing to a different type of buyer than does the Corvette. The Porsche 911 is a solid contender with a serious driver focus, but will also be more expensive both off the lot and at the pump.
As it is, the 2016 Chevrolet Corvette stands on its own as a category unto itself. It has equal parts sex appeal, raw power and driving refinement to make it a surprisingly excellent package. Gone are the 'Vettes of old with their shabby interiors and questionable handling characteristics and in is a new, revitalized Corvette that doesn't forget its roots as a driver's car.
Read the FULL REVIEW Now to get more expert tips on the 2016 Chevy Corvette's safety, reliability, pricing, exterior and technology. 
Search used cars for sale and find the best deals near you at iSeeCars.com.
To get a FREE iSeeCars VIN Report for a car, click here.