Overview (Final Score: A)
The Ford F-150 is the best-selling pickup truck in America and has held that title for decades. The truck saw a refresh in 2017 and for the 2019 model year, it gains a new diesel engine plus the addition of a high-output engine to the Limited package. Ford has also added advanced safety equipment to all F-150 models as standard equipment.
The 2019 Ford F-150 is a big, spacious, full-sized pickup truck that is offered in a myriad of trim levels with several engine options, cab and bed size options, and customization choices.
The key changes mentioned above augment the F-150's considerable lineup. The 2019 F-150 has three cab style choices, three bed lengths for cargo, and six engine choices. Most of which are available as options in the six trim level choices for the F-150. It's a lot to choose from, but this level of configuration and optioning is a large part of what makes this Ford pickup truck so popular. There is almost assuredly an F-150 to match most any need.
What We Love About the 2019 Ford F-150:
Very good towing and payload ratings for the class
Plentiful engine choices mean there's a powertrain match for any job
Wide-ranging technology and comfort options available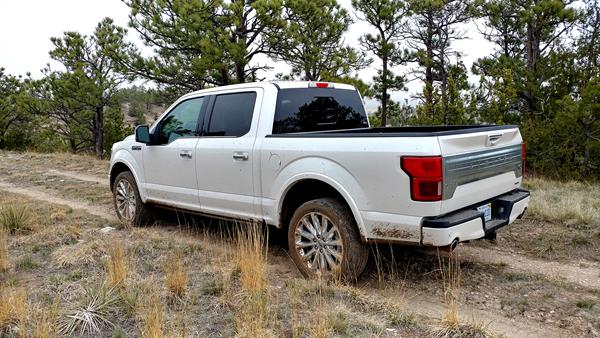 What We Don't Love About the 2019 Ford F-150:
Highway ride can be stiff when unloaded
Fuel economy estimates don't always translate into the real world, especially with the turbocharged options
Learning curve for towing, especially for experienced haulers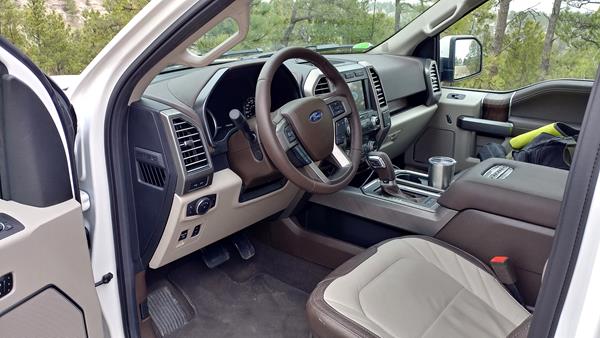 Total Score and Competitive Comparison (76/80, 95%)
The 2019 Ford F-150 is one of our highest-rated vehicles. It competes in a strong pickup truck market full of full-sized, stiff competition. Others on offer are the Ram 1500 with its excellent interior and highway ride, the Chevrolet Silverado and its GMC Sierra twin with good daily drive metrics and upscale appeal, the Nissan Titan with its muscular appearance, and the staid and true Toyota Tundra.
Comparisons are fleeting and difficult to give as most of the differences boil down to need, budget, and style preferences. The 2019 Ford F-150 is a competitive best-seller for a reason and its myriad of configuration options and choices makes it the benchmark against which others are compared.
Get more expert advice now in the 2019 Ford F-150's FULL REVIEW with tips on its exterior, technology, safety, reliability, pricing and more.
Search used cars for sale and find the best deals near you at iSeeCars.com.
To get a FREE iSeeCars VIN Report for a car, click here.