Overview (Letter Grade after 8 Categories: C)
The 2016 Buick LaCrosse full size sedan is the quintessential lame duck. This is the last year for the current shape LaCrosse as a sexy, svelte and game changing 2017 model is waiting in the wings as "the new face of Buick." In fact, the future is looking quite rosy for Buick thanks to the new Cascada convertible, upcoming Envision midsize crossover and exciting concepts like the Avista coupe which was unveiled at this year's Detroit Auto Show.
As the 2016 Buick LaCrosse has been on sale now in its current form for quite a long time now, our fair to middling response to it could only be expected when such an exciting and sexy redesign is just one model year away.
What we Loved about the 2016 Buick LaCrosse
General Motors 3.6 liter V6 engine is a gem with terrific refinement, power and efficiency.
Um, when we put the steering on its lightest setting the LaCrosse handled exactly like the 1984 Buick Electra Wagon we learned to drive in at 15. Good memories. Awful car.
It proved GM can build reliable cars with exemplary build quality.
What we Didn't Love about the 2016 Buick LaCrosse
The exterior styling is lumpen, oddly shaped and it feels like the headlamps are watching you wherever you go. We made up that last one about the headlights but its still not pretty.
It's not the divine and lovely 2017 version which blew us away at the LA Auto Show this year.
Despite looking a bit like an Orca, the 2016 LaCrosse only offers 13.3 cubic feet of cargo space thanks to very intrusive metal hinges for the trunk lid which seem designed to destroy luggage as well as the speakers mounted on a shelf behind the rear seats which extend into the trunk making them dangerously susceptible to serious damage from luggage if you don't see them. Who designs a bad trunk nowadays?
For the full review, visit 2016 Buick LaCrosse.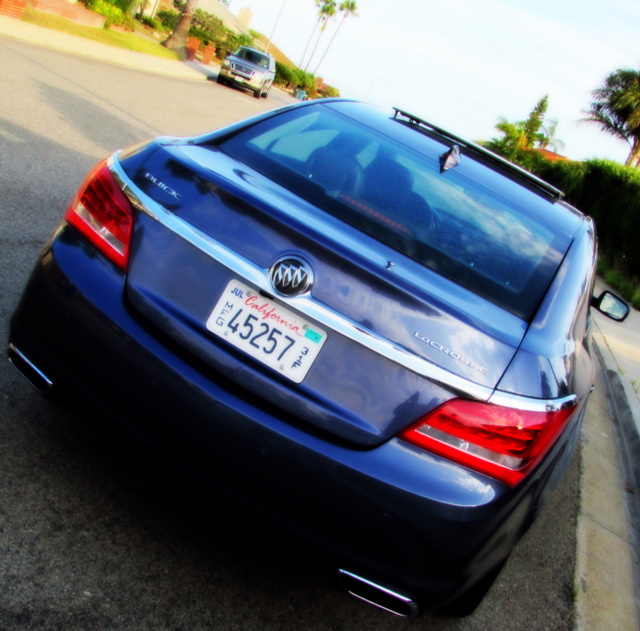 Search used cars for sale and find the best deals near you at iSeeCars.com.
To get a FREE iSeeCars VIN Report for a car, click here.