Judging the safest cars for the money is a rigorous process of taking countless automobiles, fitting them with some plastic mannequin-type drivers, and then violently ramming them from all angles into walls, concrete dividers, and steel hydraulic pulverizers. Sounds like a fun job – as long as you're not one of the mannequins. In truth, the work is tedious, analytical, and sometimes rather boring; but it is necessary. It's necessary because accidents do happen. Like it or not, every time you take the wheel you run the risk of coming home a little dinged up. It's because of that we've tracked through top automotive reviewers Car and Driver, Consumer Reports, Edmunds, and Motor Trend to bring you the safest cars for the money.
1. 2010-2011 Audi A4          New Model MSRP: $34,140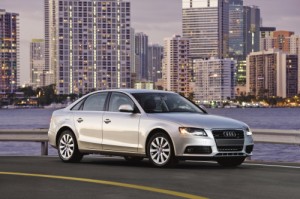 The A4 performed perfectly in all government crash tests and was given a rating of Good by the IIHS in both frontal offset and side impact tests. Not to mention it's technically classified as a luxury car at what seems to be a standard midsize sedan price. Antilock brakes, stability and traction control are both standard and rear-seat-mounted airbags are available as an option. The A4 Avant with the Sport package came to an amazingly short stop from 60 mph in 103 feet while the Quattro sedan still managed a very acceptable 123 feet. Add a barrage of options and a very respectable fuel economy at 23/30 mpg and you've got a superb choice at this price.
2. 2010-2011 Mazda 3          New Model MSRP: $17,555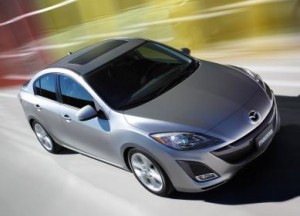 The Mazda 3 perfected every frontal crash test it was put through and offers one of the best braking distances of 127 feet in this class. Stability and traction control are standard on all trims above 3i Touring but not available on the 3i SV and Sport. It comes with standard antilock brakes with brake assist as well as active front head restraints and a bevy of airbags. Interior materials are of a very high quality, assuring the passengers that seat belts and locking mechanisms won't fail should they ever be needed. The navigation system screen is rather small but is user friendly and costs much less than most others.
3. 2010-2011 Ford Fiesta          New Model MSRP: $13,320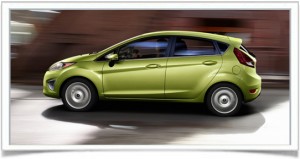 Despite its smaller size, the Fiesta surrounds its passengers in a cocoon of safety and security. It was given a rating of Good in IIHS crash testing and scored 5 stars in frontal government crash tests. Antilock brakes are standard, as are stability and traction control. Stopping distance from 60 mph was a respectable 119 feet, good for a car of this weight and size. One of the lowest MSRPs and a staggering fuel efficiency of 30/40 mpg only add to the intrigue of the Fiesta.
4. 2010-2011 Kia Forte          New Model MSRP: $13,695
As with all cars in this class, the Forte comes standard with antilock disc brakes, stability and traction control, and a plethora of airbags. It also boasts active front head restraints and a perfect five stars in all frontal government crash tests. Interior materials quality is satisfactory for expectations and the tilt-telescoping steering wheel on SX models makes driving easier for bigger and taller drivers. The Forte also comes with one of the most spacious trunks in its class at 14.7 cubic feet. This allows a little added cushion in case of rear-end collisions.
Search used cars for sale and find the best deals near you at iSeeCars.com.
To get a FREE iSeeCars VIN Report for a car, click here.