With many experts predicting growing consumer availability and acceptance of autonomous or self-driving cars by 2020-2022 and fully autonomous vehicles by 2025, the development of safety and technology systems is expected to grow at a rapid pace. So is the emergence of new companies getting into self-driving car technology in some way, even if that is partnering with other established companies and automakers. A lot has happened since our last update, so here's a quick look at the latest news on self-driving cars.

Michigan Governor Touts Willow Run as 'Best Place' to Test Driverless Cars – If it comes to fruition, the former Willow Run General Motors powertrain plant in Michigan's Ypsilanti Township will be the first facility of its kind in the U.S. that brings together industry, government and academia into self-driving technology. Gov. Rick Snyder said that Michigan is "still the heart and soul of the auto industry" and Willow Run "would be the world's best place to text connected vehicles, whether autonomous or connected." Snyder added that there's more interest in his idea for Willow Run after the recent success of M-City, a 32-acre closed-course testing facility in Ann Arbor, created in partnership with the University of Michigan.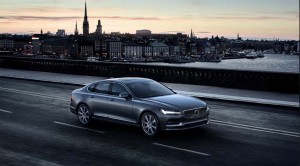 Semi-Autonomous Driving Features Standard on 2016 Volvo S90 – While it's still a way off to a fully autonomous car, Volvo took a big step forward with the all-new Volvo S90 luxury sedan by making semi-autonomous driving features standard. Pilot Assist, which was first introduced on the 2016 Volvo XC90 SUV, allows the vehicle to accelerate, decelerate and come to a complete stop as well as steer in road conditions where there are clear lane markings based on the car ahead at speeds of 30 mph. In the S90, the second-generation Pilot Assist will work at speeds up to 80 mph – and without the need for a pilot car. This makes the Volvo S90 the first vehicle in the U.S. to offer semi-autonomous technology as standard.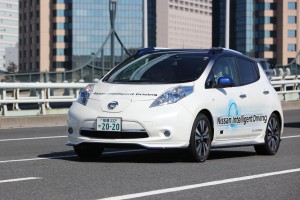 Renault-Nissan Jump into Driverless Car Race – In early January, Renault-Nissan became the latest automaker to publicly announce plans for self-driving vehicles. The alliance plans to introduce 10 models capable of temporarily relieving the driver of actual driving duties on city streets and highways. The technology will gradually be phased in self-driving vehicles in Europe, Japan, China and the U.S. at the same time engineers are working to perfect the technology. Of course, working with regulators over safety concerns is also a priority. According to Renault-Nissan, the first such self-driving cars to debut this year will have the ability to steer while traveling down a single lane on the highway. Automatic navigation across several lanes and handling traversing city streets is on deck by 2020.
Baidu—New Entrant in Global Self-Driving Car Business – Wang Jing, senior vice president of Baidu, Inc.'s autonomous driving efforts, says that while Chinese carmakers started a century after other auto companies and a lot of core technology, such as engines, aren't in their hands, China is very close to the U.S. in terms of artificial intelligence. This is an area where the core technology for electric cars and intelligent cars shifts from the engine and gearbox to artificial intelligence. Baidu, China's top search engine company, has invested heavily in deep learning, a subset of artificial intelligence that seeks to improve search results and computing tasks by teaching computers to work more like a human brain.
The heart of the system is AutoBrain with its highly-automated driving maps recording 3D road data that's accurate to within a few centimeters for car positioning. Their technology for object recognition and environment perception enables detection of and following vehicles with high accuracy, road lane recognition and accurately gauged vehicle speed and distance. Baidu is talking with Chinese city authorities and plans to have their self-driving cars in 10 cities within three years. It also plans to have people test their vehicles on closed-loop environments such as a conference center.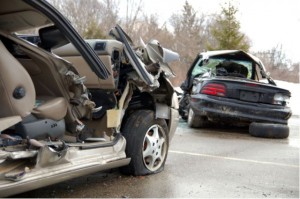 Driverless Cars Will Completely Transform Insurance Industry – A report from KMPG says that there will be an 80% drop in accident frequency by 2040. Since humans are responsible for 90% of current accidents on the road (with traditional automobiles with a driver at the wheel), the implications of fully autonomous or self-driving cars on the insurance industry are profound. Jerry Albright of KMPG says that removing the human element with "something that can react quicker, detect with sensors and lasers, perform a full environmental driving scan, the vehicle risk profile is going to change and it's going to get safer."
This means as more vehicles are equipped with lane assist, parallel parking, traffic jam assist and more – advancing toward level 5, a completely driverless experiences – accidents will drop. Albright says it's time for the insurance industry to be proactive, evaluating how to sell business, who to sell it to, how to underwrite risk, as well as how to manage claims. The burden of indemnity may shift from drivers to the vehicle's software and systems. In the future of self-driving cars, vehicles will talk to each other (V2V) and surrounding infrastructure (V2I), resulting in a safer driving experience than with a driver at the wheel alone.
Tesla Promotes "Summon" Feature to Park and Retrieve Car – After the technology rollout of Tesla's Autopilot ran into a few snags (like drivers wanting the system to do things it wasn't designed to do), the company took to YouTube to publicize a nifty new feature called "Summon." This feature allows drivers to use their smartphone to summon their Tesla Model S or Model X from a parking spot or garage and the vehicle is automatically driven to them.
A few tiny hiccups here include the fact that Summon can't pull a car out of a parallel parking spot – it can only go forwards or backwards – and they can't plug themselves in without Tesla's self-plugging charging snake. But most of the YouTube clip talks about what Autopilot can do: steer within a lane, change lanes with a simple tap of the turn signal, and manage speed with active, traffic-aware cruise control. Autopilot also digitally controls motors, brakes and steering to help avoid frontal and side collisions, as well as prevent the vehicle from wandering off the road.
Search used cars for sale and find the best deals near you at iSeeCars.com.
To get a FREE iSeeCars VIN Report for a car, click here.