The year may be ending, but the flurry of activity around self-driving cars is gaining traction. Here is a roundup of some of the recent developments on driverless vehicles.
First Law for Testing and Sales in Michigan – In the race to become the first to come out with comprehensive laws governing the testing and sales of autonomous cars, Michigan won out over California's Silicon Valley. The move on the part of Michigan lawmakers, however, was not unexpected. Governor Rick Snyder signed the bill into law, hailing Michigan as "the global center for automotive technology and development," adding that "establishing guidelines and traditions for self-driving vehicles" continues that tradition. The legislation:
Allows public road testing of vehicles without any gas or brake pedals or steering wheels or any need for human control.
Permits driverless ride-sharing services to be offered by auto and tech companies.
Specifies rules for how driverless cars can be publicly sold once the technology has been tested and certified.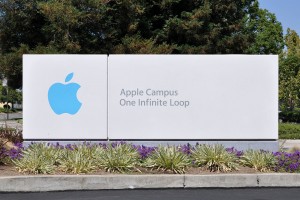 Apple – Probably the worst-kept secret ever, Apple apparently signaled at least an interest in self-driving cars in a Nov. 22 letter to the National Highway Traffic Safety Administration (NHTSA) from Steve Kenner, the company's director of product integrity. As reported in the Wall Street Journal, the letter confirms Apple is "investing heavily in machine learning and automation" for various purposes, "including transportation." This is Apple's first public mention of Project Titan, its highly-secretive autonomous car effort. It further says that prototypes for self-driving cars should not be subjected to the same safety regulations applied to production vehicles. Although Kenner's letter acknowledges the company's interest in self-driving car software, there's no indication if or when Apple will get involved in the actual production of driverless vehicles.
BMW – The German automaker recently announced it will begin testing a fleet of 40 vehicles in Munich with some self-driving functionality in 2017. The test will begin in Munich's inner city before expanding to other cities. BMW also said it will release a self-driving car in China in 2021. Also in 2021, BMW will release an all-electric car with autonomous capabilities, part of its Project iNext, saying further that the car will be fully autonomous by 2025.
Ford – The Dearborn, Michigan automaker just announced it will begin testing self-driving vehicles in Europe in 2017. Testing will start at the company's UK-based Engineering Center in Essex. Testing is also set to start at Ford's Research and Advanced Engineering facilities in Cologne and Aachen in Germany, with other sites planned for later. Ford said its current number of self-driving vehicles will increase from 30 to about 100. In addition, Ford says it will have a self-driving taxi fleet for use by the public in at least one U.S. city by 2021.
Google – The parent company of Google, Alphabet, now has a new business unit called Waymo that is devoted to driverless-car technology. John Krafcik, former auto executive and the man who led Alphabet's self-driving car project for the past several years, will remain as head of Waymo. The oddly-named Waymo is expected to soon start earning revenue.
Nissan – Japanese automaker Nissan is testing self-driving cars at one of its plants in Japan. The company hopes to save costs and boost efficiency with driverless vehicles that can pull a trailer with other cars on it and transport them to a wharf for subsequent loading onto transport ships. Nissan said the tests can also add to the knowledge base for self-driving cars on public roads. No self-driving vehicles are currently allowed on Japanese roads, although major automakers are working on driverless car tech. Such fully autonomous cars are permitted to operate at private facilities, such as Nissan's.
Nvidia – The graphics processing company Nvidia has just secured permission to test self-driving car technology in California, joining the ranks of Google, Baidu and Tesla who've already received permission for driverless car testing. To date, the California DMV has granted 20 companies permission to test automated cars in the state.
Uber – Ride-sharing company Uber has asked the Pennsylvania Department of Transportation (PennDOT) to delay policy recommendations governing the use of driverless cars in the state. Uber has been testing driverless vehicles (each with a human operator who can intervene if the vehicle's guidance system fails) in Pittsburgh. The PennDOT guidelines, which were released in early December, would give the state access to Uber's data about how the vehicles perform and could dictate on which kinds of roads the vehicles are tested. Uber requested the delay in proposed policy implementation until legislation is in place. Instead, Uber wants the state to adopt a straightforward and uniform policy that will encourage both development and testing of autonomous vehicles in Pennsylvania.
Otto – The self-driving big rig, Otto, now owned by Uber, broke Nevada law in May by demonstrating its technology in a video showing the truck driving itself on Interstate 80 while the driver sat in the rear of the cab. This was prior to Otto's public debut. While Nevada law doesn't prohibit driverless vehicles in the state, the company failed to adhere to necessary testing and permit requirements. There are, however, no legal penalties currently in place for violation of Nevada's autonomous car testing laws. New DMV autonomous vehicle regulations in the state are being drafted for submission in 2017 and will include penalties for violations. After Uber purchased Otto, another driverless truck run took place in Colorado. In late November, Otto began similar tests in Ohio.
Search used cars for sale and find the best deals near you at iSeeCars.com.
To get a FREE iSeeCars VIN Report for a car, click here.