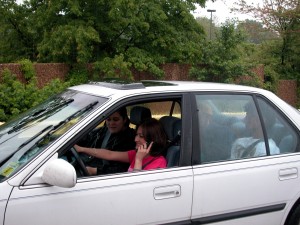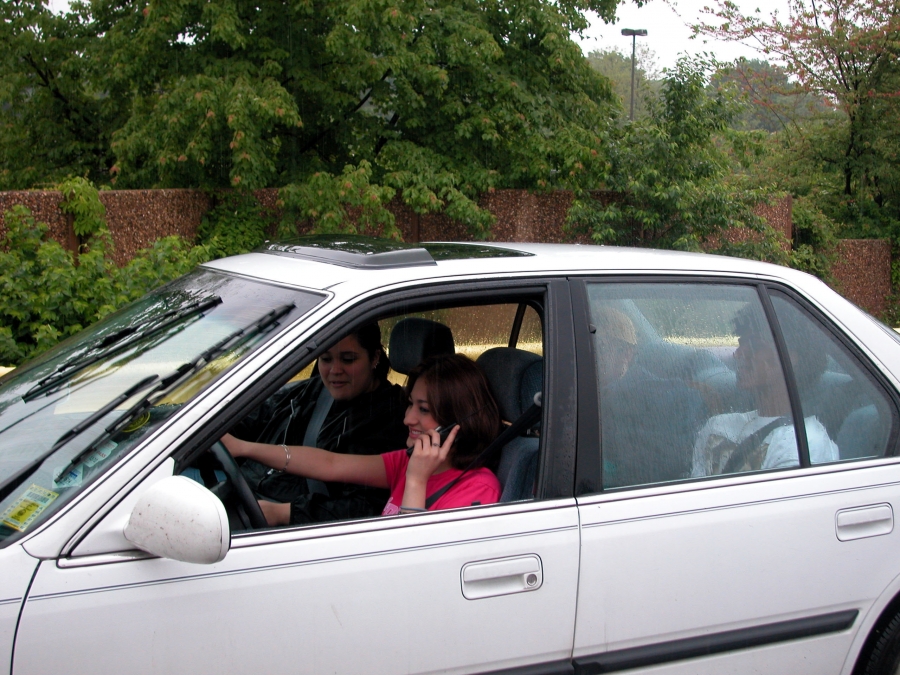 Distracted driving is one of the two most dangerous behaviors behind the wheel. The other is, of course, drunken or impaired driving. Not coincidentally, both are significant risks for newly-licensed teen drivers. Parents are right to be concerned about the risks their son or daughter faces when driving. The question becomes, should parents monitor their teen's driving behavior?
Distracted Driving and Teens
According to in-vehicle video research conducted by the AAA Foundation for Traffic Safety during the last 6 seconds leading up to a crash among 1,700 teen drivers involved in the study, distraction was a factor in nearly 6 out of 10 teen crashes. The research showed that distraction was a factor in 58 percent of all crashes studied, including 89 percent of crashes where the vehicle left the road and 76 percent of rear-end crashes.
Why this is significant is that previous estimates of distraction by teen drivers by the National Highway Traffic Safety Administration (NHTSA) put the number at only 14 percent.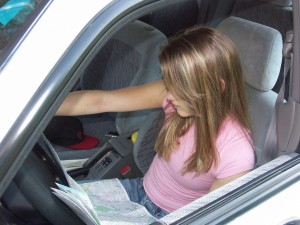 What are the most common forms of teen driver distraction? No surprise here, except in the percentages, perhaps.
Interacting with other passengers – 15%
Cell phone use – 11%
Looking at something in the vehicle – 10%
Looking at something outside the car – 9%
Singing, moving to music – 8%
Grooming, reaching for an object – 6% each
Cell phone use is particularly distracting as teens using these devices to call, make or take texts, or other uses during the last 6 seconds before a crash took their eyes off the road an average of 4.1 seconds. Worse, more than half the time, the teens crashed without any attempt to brake or steer – meaning they failed to react to the dangers presented.
The full report is available here.

Another study conducted by Erie Insurance found that 51 percent of younger drivers, ages 18-34, text while driving. Now, that's scary.
States Cracking Down on Cell Phone Use
Stronger enforcement of laws against texting while driving and using hand-held devices is one way to get at the dangers of teens and distracted driving. Massachusetts is one state trying to put even more restrictions on drivers. According to a news report, a bill has been sponsored that would ban cell phone use in the car, unless it is through a hands-free device, such as Bluetooth.
Currently, 33 states have laws on the books that prevent teen driver cell phone use and 18 states have restrictions on the number of passengers that can ride in a vehicle driven by a teen.
During April's Distracted Driving Awareness month, law enforcement will be stepping up efforts to curb the practice by issuing citations for violations. In many states, including California, police will be educating the public about distracted driving dangers by visiting schools, participating in media interviews and conducting traffic safety presentations. The message is clear: turn off and put down the cell phone while driving – it's not worth it.
Teen Driver Education with Driving Simulators Can Help Raise Awareness
With texting while driving equated to driving drunk, clearly some new methods of raising awareness about distracted driving need to be implemented. A recent study by the College of Engineering at Oregon State University, funded by the Pacific Northwest Transportation Consortium found that interactive presentations to teen drivers can help with the problem of distracted driving.
David Hurwitz, study author and assistant professor at the College of Engineering, Oregon State University, said that young drivers have a higher risk tolerance, use seat belts less, and drive at higher speeds. He urges an increase in active learning to help with the problem and improve driver education. "Students doing this can see how much better their awareness and reaction time are when they aren't distracted," Hurwitz said.
Kia Motors America is also supporting teen driver education in collaboration with B.R.A.K.E.S. (Be Responsible And Keep Everyone Safe) Teen Pro-Active Driving School. By supporting B.R.A.K.E.S., Kia has helped increase the number of teens benefitting from hands-on training. The ultimate aim is to reduce the number of teen deaths resulting from automobile accidents.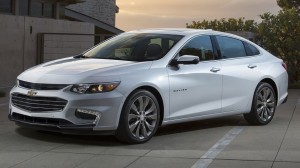 2016 Chevrolet Malibu Offers Teen Driver Feature
With the debut of the all-new 2016 Chevrolet Malibu midsize sedan at the 2015 New York Auto Show, one of the car's new systems highlighted is designed to help parents monitor their teen driver's behavior.
Called Teen Driver, the first-in-the-industry built-in system allows parents to view on a display how their teens drove the family vehicle. This includes being able to see distance driven, the number of times active safety features were engaged, and the maximum speed reached.
According to GM, Teen Driver also mutes the audio or any device paired with the vehicle when front-seat occupants aren't wearing their seat belts. Audible and visual warnings are triggered when the vehicle travels over predetermined speeds.
Parents enable Teen Driver features by entering a PIN in the settings menu of the Chevrolet MyLink system. This allows parents to register the teen's key fob and settings are only turned on to registered key fobs.
The Chevrolet Teen Driver system, according to a report in Edmunds, is taking a page out of the Ford MyKey playbook. With Ford's system, parents can program the key fob to enable a restricted driving mode that limits top speed and decreases radio volume, among other things.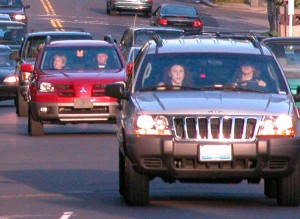 It's Not Snooping – It's Being Loving and Responsible
While some critics and consumers may contend that having parents able to monitor their teens' driving behavior is akin to snooping, we take a different view. Drivers under the age of 20 have the largest proportion of fatal accidents due to distracted driving. They're also the most inexperienced drivers, tending to take unnecessary risks. Along with education and adopting of a parent-teen driving agreement (AAA and other insurance companies offer this), parental monitoring of teen driving behavior is the right thing to do. It's being loving and responsible at the same time.
Just be sure to have an honest and ongoing discussion with your teen about the reasons for monitoring their driving behavior. You want your teen to learn to drive safely and responsibly, making good use of technology without endangering themselves, passengers or others.
Search used cars for sale and find the best deals near you at iSeeCars.com.
To get a FREE iSeeCars VIN Report for a car, click here.