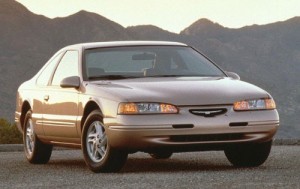 The deal may be just too tempting to pass up, but when you're seriously considering the purchase of a discontinued used vehicle, you might be wise to ponder the inherent negatives involved.
Good Deal – At What Price? Keep in mind that the purchase price of any vehicle, new or used, is only part of the overall ownership experience. Granted, price is the one consumers most focus on, since it means laying out a sum of money or arranging financing upfront. But ask yourself if this incredibly attractive price on a sedan, coupe, crossover, convertible, SUV, minivan or truck is really a good deal in the long run?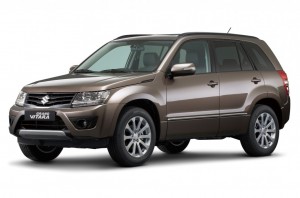 Potentially Less Money at Trade-In – What seems like such a great deal now may turn sour when you attempt to trade that discontinued used vehicle in for something else. You may be able to negotiate a palatable selling price in a private sale, but that's pretty much a guessing game. Going to a dealer with your discontinued ride and expecting anywhere close to a great price is likely going to result in severely dashed hopes and a much lower trade-in value. Case in point, the 2013 Suzuki Grand Vitara. Even though crossovers are hot right now, Suzuki no longer sells vehicles in the U.S. Some five years down the line, you'll get a whole lot less for the Grand Vitara on a trade-in than you'd probably like.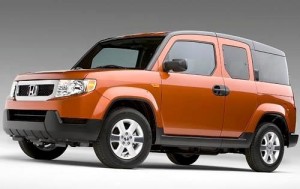 Odd Styling, But Other Attributes – Some discontinued vehicles, like the Honda Element whose last year was 2011, have a rather odd styling but may possess other attributes you like. The Element was a boxy, spacious vehicle that held particular attraction for dog-lovers. Honda marketed the Element by touting its dog-friendly features: plenty of room for dog crates, various harnesses, leashes, doggie food and water bowls, you name it. Maybe the Element strikes your fancy, but watch out for the distinctive (some say awful) orange color in some used Element models for sale. That's something you either love or hate.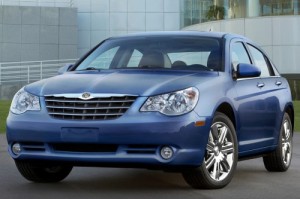 Bad Ride and Handling, Poor Interior and More – That 2010 Chrysler Sebring may have an unbeatable price, but do you really want to buy a car that had unrefined engines, poor fuel economy, weak acceleration (V6), weak brakes, cheap interior material quality and outdated four-speed automatic transmission? Chrysler ditched the Sebring moniker and totally redesigned the car, transforming it into the much improved Chrysler 200. Unless you like being the odd-man out, probably better to steer clear of discontinued models with a lot of baggage.
Classic Car or Complete Pain? If the name Ford Thunderbird seems antique, it may be that you're young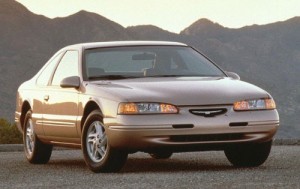 enough not to remember it. Actually, the Thunderbird, or T-Bird as aficionados called it, was quite popular back in the long-ago day. Introduced in 1955, the Thunderbird had a storied history, some highly popular years and, later, some abysmally low sales. Ford dropped the model after the 1997 model year and resurrected it for 2002, finally killing it off after the 2005 model. Caution: if you really pine for the retro look of the Thunderbird, go for a later model 2-seat roadster and forget about the aged design and poor appeal of the 1997.
No Parts: Spare, that is – Another huge reason to avoid buying a discontinued used car is the lack of spare parts available when you need them. Once a car has been discontinued, the manufacturer is required to carry spare parts through the end of the warranty period. After that, if you're lucky, there will be aftermarket parts available. These may be costly, however, making that low-priced discontinued used vehicle much less of a bargain. Case in point: the 2002 Daewoo Lanos, a Korean subcompact that died with that model year after only a four-year run (1999-2002).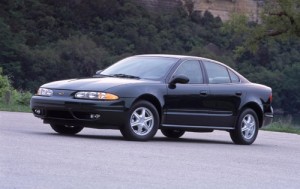 Nameplate Disappears Too – What to do in the case of an entire nameplate disappearing? Oldsmobile, Pontiac, Saab and Saturn come to mind, all GM nameplates that were tossed in the heap for one reason or another. While existing GM dealerships will service these makes and models, is there any really good reason to buy, say, a 2002 Oldsmobile Alero sedan? Unless you're looking for a dirt-cheap clunker you can afford to lose, maybe not.
Bottom line: Experts say a discontinued car shouldn't be totally discounted when looking for used vehicle deals. But consider the negatives involved with such a purchase before you put down the cash to buy one. It may be a good deal for you and your driving needs, but it may not.
Search used cars for sale and find the best deals near you at iSeeCars.com.
To get a FREE iSeeCars VIN Report for a car, click here.