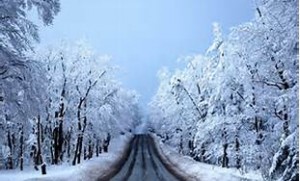 The words may sound strange, but they're part of the smartphone lexicon.
An Appert is actually an app expert, while an Appice is an app novice. According to a new consumer survey from Priceline.com, Apperts have six or more travel-related apps on their smartphones while Appices have only 1-5 travel apps.
Why do we care? At this time of year, Priceline thought it would be interesting to survey Apperts and Appices to see who's happier during the holiday travel season. Apps play a big role in travel optimism at this time of year, with the more apps, apparently, the better.
Big blizzard in Buffalo threatening to put a crimp in your travel plans? Cold climate in Cleveland causing you to rethink going home for Christmas? Wintry wonderland in Wyoming on your mind? Maybe with smartphone apps, you can find alternative destinations to better suit your holiday spirit.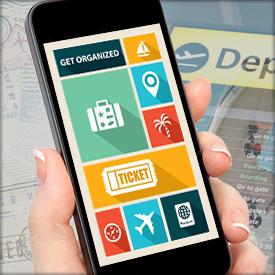 About 65 percent of smartphone users say they see "clear sailing ahead," which is 5 percent higher than non-smartphone users. But non-smartphone users are also 5 percent more likely to foresee "nothing but chaos" for travel this holiday period. With smartphone penetration currently at 56 percent in the U.S., the Priceline survey says that leaves some 138 million people looking ahead at holiday travel blues.
Interestingly, iPhone owners who've upgraded to OS7 are even more optimistic, being twice as likely as non-upgraded iPhone owners to forecast on-time air travel this holiday period.
Other survey findings
The survey contained some other useful nuggets, including:
Access to travel information and seamless booking options are a big part of optimism among smartphone users. Apperts won't fret as much as Appices about paying higher prices for plane tickets and hotel rooms or get stuck with airline baggage fees. Presumably, that's because they've used their handy apps to sniff out the best deals.
The plethora of travel apps available means over 50 percent will use their phones to check the weather at their intended destination, about 31 percent will locate restaurants, 26 percent will check on flights, and 14 percent will actually use their smartphone to book a flight, hotel or rental car.
Mobile use by Apperts isn't always on the road. The survey found that much of the travel-plan-related research occurs at home, although the results are somewhat different for men and women. Men are twice as likely as women to conduct such research in the bathroom. Women, on the other hand, are twice as likely as men to do their research in the bedroom. Women will do so slightly more than men during a meeting, while men may research travel plans during a bad date. Roughly 20 percent of men and women say they wait until they're en route to the airport to finalize their travel research. Talk about waiting until the last minute!
One final tidbit, in case you're still looking for the perfect gift for your smartphone user? On the most-wanted list of coveted mobile travel accessories this year: portable Wi-Fi (desired by more than 30 percent), wireless headphones (26 percent), wireless speakers (17 percent), and wireless activity bands and add-on camera lenses (12 percent).
Search used cars for sale and find the best deals near you at iSeeCars.com.
To get a FREE iSeeCars VIN Report for a car, click here.