The station wagon has come a long way from being "Mom's old grocery-getter." It's no longer decked out with wood trim running down the side. It no longer sounds like a freight train rolling down the road. And it's no longer big enough to house animals two by two. Still, it has not become an undesirable vehicle. In fact, today's wagons have more resemblance to their sedan cousins than to rolling fishing vessels. They are still family cars, still have ample cargo space, and are much more suited to today's driving styles and looks.  To see who's leading the way in wagons, let's take a look at station wagons: the top 3 best.
1. 2010-2011 Audi A4 Quattro Wagon          New Model MSRP: $35,350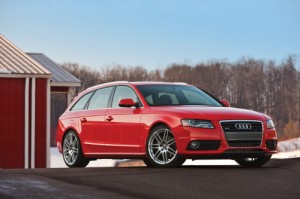 The A4 sedan is a leader in its class; the Quattro Wagon only improves on its impressive qualities. With optional rear-seat mounted airbags, a blind-spot warning system and perfect crash test scores, it remains one of the safest wagons available. The turbocharged 2.0L 4-cylinder engine is still the only option, but it is more than satisfactory at 211 horsepower and a fuel rating of 22/30 mpg (city/highway). As is the case with the sedan, it comes equipped with Audi's Drive Select system, improving both ride quality and transmission responsiveness. Interior options are plentiful and luxurious, offering Bluetooth, a three-zone climate control, navigation system, heated front seats, and keyless entry/ignition. Its truly a luxury wagon leader for a very modest price. (www.edmunds.com, www.motortrend.com, www.consumerreports.org)
2. 2010-2011 Toyota Venza          New Model MSRP: $26,275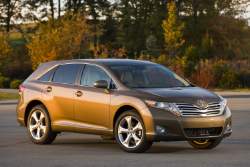 "The Toyota Venza blends the attributes of a crossover SUV with those of a wagon, resulting in a pleasantly useful form of family transportation." Its available with either a 2.7L 4-cylinder or 3.5L V6 engine, either of which will be easy on the wallet come fill-up time (21/29 mpg and 19/26, respectively). Every Venza comes standard with stability and traction control, four-wheel antilock disc brakes, airbags galore, and perfect crash test scores across the board. While many Toyotas suffer the indignity of less than perfect material quality, the Venza is the exception. Although it lacks a third-row seat, the rear seat is made more luxurious because of this. It offers ample legroom and a reclining feature that should come in very handy on long road trips. Cargo space is superb at 34.4 cubic feet with the rear seats up and 70 cubic feet with them folded down. (www.edmunds.com, www.consumerreports.org)
3. 2010-2011 Cadillac CTS Wagon          New Model MSRP: $38,265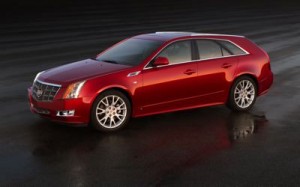 "The stylish Cadillac CTS Sport Wagon is a hip alternative to not only other wagons, but the increasing number of compact luxury crossovers as well." Despite its length, the CTS Wagon is nicely weighted in steering and offers a ride and handling that will give European manufacturers a nice little run. Cargo capacity is an ample 25 cubic feet with the rear seats up and 53.4 cubic feet with them lowered. The interior is one of the most elegant in this class and stopping distance was an impressive 118 feet from 60 mph. There are two separate V6 engine options, the 3.0L and the 3.6L, either one is rated at 18/27 mpg (city/highway). As with most Caddys, the luxury options are plentiful, boasting such amenities as heated front seats, leather upholstery, a cargo cover, heavy-duty pet net, Bluetooth and a six-disc CD changer. (www.edmunds.com, www.consumerreports.org)
Search used cars for sale and find the best deals near you at iSeeCars.com.
To get a FREE iSeeCars VIN Report for a car, click here.