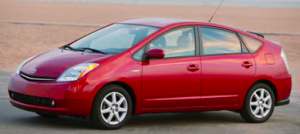 They may have the corner office and the best spot in the parking lot, but many CEOs don't spend their premium salary on flashy items. For some, that includes driving a car that is older, or much less expensive than the luxury ride they could be driving. This iSeeCars.com list takes a look at CEOs with frugal vehicle choices.
Yahoo CEO Marissa Mayer: 1990s BMW. While she may be worth an estimated $300M, Yahoo CEO Mayer rides to work in an 18-year-old BMW, according to the Daily Mail.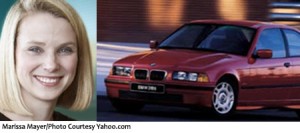 Microsoft CEO Steve Ballmer: 2010 Ford Fusion Hybrid. Ford CEO Alan Mulally personally delivered the new car to Ballmer. The Fusion has SYNC functionality, which is was developed by Microsoft.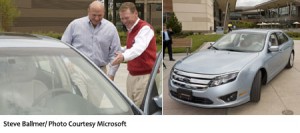 Berkshire Hathaway CEO Warren Buffet: 2006 Cadillac DTS. We realize this is a nice car, but it's frugal for Buffett considering his net worth was recently valued at $58B. He reportedly drives himself around in the Caddy and picks his visitors up in it from the Omaha airport.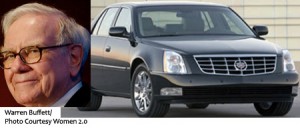 U.S. Fund for UNICEF President and CEO Caryl Stern: 2007 Prius. She says she purchased the 2007 Prius in 2009 and it is not a company car.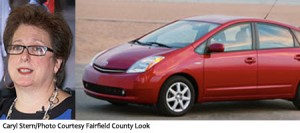 Tidewater President and CEO, Dean Taylor: a pickup truck. Taylor says he likes all foods, likes all drinks, is living his dream and drives a "pickup truck." Tidewater provides larger Offshore Service Vessels to the global energy industry.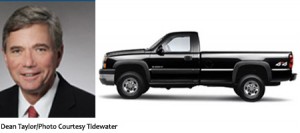 President and CEO of The National Constitution Center in Independence National Historic Park, Jeffrey Rosen: Passat Wagon  The head of the nonpartisan institution devoted to the U.S. Constitution drives a VW Passat wagon. He also says his greatest extravagance is the Acela.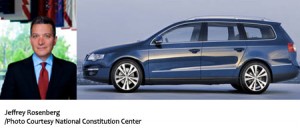 Walmart Founder (former CEO) Sam Walton: 1979 Ford pickup. In 1985, Forbes magazine named Walton the wealthiest man in the United States, yet the vehicle of choice for the notoriously humble Walton was his red pickup. (Walton passed away in 1992)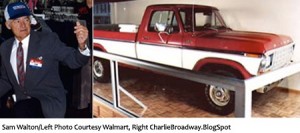 Facebook CEO Mark Zuckerberg: Acura TSX. Zuckerberg reportedly chose the black Acura because it is "safe, comfortable, not ostentatious." Want to know what his first car was? Read our article on first cars of CEOs.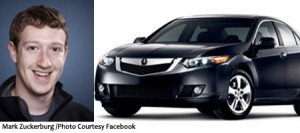 Note: Not all images representative of exact cars owned by individuals.  
Search used cars for sale and find the best deals near you at iSeeCars.com.
To get a FREE iSeeCars VIN Report for a car, click here.