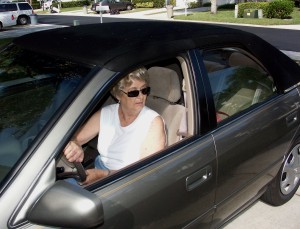 Maybe we're not there yet, but we likely have a loved one or family member who's a senior and still relishes the opportunity to get out on the road and drive. Age, however, does take its toll on older drivers, and caution is more the by-word than jealously guarding personal freedom. With this in mind, and in recognition of National Older Driver Safety Awareness Week, Dec. 1-5, 2014, here are 10 safe driving tips for seniors.
First, though, a startling fact: Every day, 10,000 Baby Boomers enter the age of over 65. In fact, those over 65 make up over 16 percent of all licensed drivers on the road today. By 2040, it is estimated that one in every five Americans will be 70 or older.
That's enough to cause you to think, right? So, how can we help ensure senior drivers continue to enjoy their personal freedom and remain safe on the road?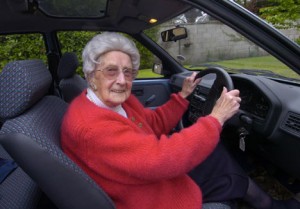 Be Aware of Changes – In order to drive safely, it's necessary to take stock of the physical, emotional and cognitive changes that occur with normal aging. Keep in mind that each person ages at different rates and times, so what your older uncle or 70+ neighbor exhibits may be markedly different than your changes.
Make Sure Seatbelt Fits Properly – The seatbelt needs to fit comfortably and securely hold the older driver in the proper position.
Use the 10-inch Rule – Position the seat so that there's at least 10 inches between the driver's chest and the airbag housed in the steering wheel.
Adjust the Head Restraint – This needs to be properly adjusted as well.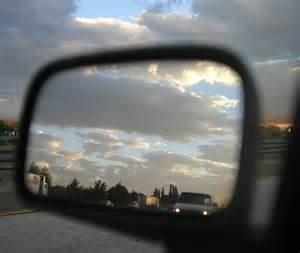 Ensure a Clear Line of Sight – When driving, it's necessary to clearly see what's in front of you, so make sure there's a clear line of sight above the steering wheel and the dash.
Adjust Mirrors, Reduce Blind Spots – Improperly adjusted mirrors will hamper the older driver's visibility in the vehicle and potentially endanger them and others on the road. If searching for a new or used vehicle for your older driver, look for those with blind spot monitoring systems and rearview cameras to help reduce blind spots.
Watch Out for Medications – A good resource for checking how your older driver's medications may interfere with driving is the RoadwiseRX tool offered by the AAA Foundation for Traffic Safety.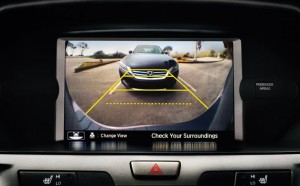 Look for Equipment to Empower Older Drivers – Physical challenges experienced by senior drivers can be compensated for with various types of adaptive equipment. These include hand controls, extended mirrors, swing-out seat, OnStar, tire pressure sensors, backup camera, foot pedal extensions, swivel seat cushions, bioptics, handybar, siren detector, and more.
Consider a Driving Evaluation – For those who already are experiencing some difficulty with driving, it might be time to consider an occupational therapy driving evaluation. Check out more about this through the guide offered by The Hartford.
Other Older Driver Tips – Be smart and make use of the tips and recommendations from the American Occupational Therapy Association (AOTA) for driving safely as you or your loved ones age.
Remember, with some planning and appropriate action, there's no reason why older drivers can't continue to safely navigate the road. Help them find the resources they need and be there to talk with them about their (or your) concerns over their continued driving.
Search used cars for sale and find the best deals near you at iSeeCars.com.
To get a FREE iSeeCars VIN Report for a car, click here.